In this modern world of technology, it's all about wireless and the Sonos Play:3 provides the end user with an affordable option that boasts some decent audio quality and smashes its nearest competitors away. At its heart, the Sonos Play:3 is a wireless streaming device that not only allows you to stream audio from one room to another but it even supports a plethora of Internet Radio Stations, including Sony's Anubis. Although a network connection with internet is required for Internet Radio, you can even control the Sonos Play: 3 from the comfort of your Apple iPhone.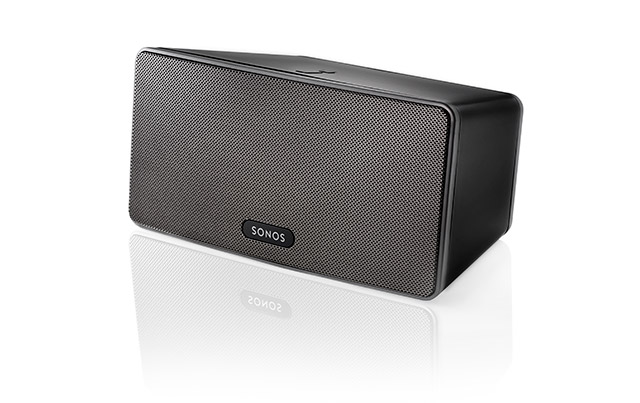 Features:
Hear every song you have and discover more with access to over 100,000 free radio stations and shows worldwide
Easily connects to your wireless router with included Ethernet cable or wirelessly anywhere with addition of Sonos Bridge
Start with one, expand everywhere - wireless expandability to play different songs in different rooms or play together in sync
Plays digital music with HiFi sound with 3 driver speaker system, 3 digital amps, 1 tweeter, 2 mid range drivers and 1 bass radiator
Control from anywhere with your smart phone or tablet - works with Android, iPhone, iPad, and Sonos controller
The design of the Sonos Play:3 is quite minimalistic and would not look out of place in any home or small office. It's actually quite a Spartan looking beast with the speaker on the front and Ethernet and power on the back. Inside the unit itself, there are three speakers with three dedicated amps, one tweeter, two mid-range drivers and a bass radiator.
All in all, the Play:3 is a well designed piece of technology and best of all, it's quite small, measuring at 132 x 268 x 160 mm with a weight of 2.6kg. Even though its quite heavy, the unit does have rubber feet to prevent any marking when placed. In order to use the wireless mode of the Play:3, users need to purchase a Sonos Bridge which enables this capability. The beauty of the bridge is that you can attach up to 32 speakers wirelessly, although we only tested two. If you don't have the wireless bridge, you'll be connecting a myriad of Ethernet cables into the Play:3 which defies its purpose.

Another highlight of the product is that it can be controlled by a variety of devices from your PC to Mac and even Android Smartphones and other iOS devices. This software is also free. For the audio junkies, the Play:3 supports a variety of audio formats that include MP3, iTunes Plus, WMA, AAC (MPEG4), Ogg Vorbis, Audible, Apple Lossless Flac and even uncompressed WAV and AIFF files.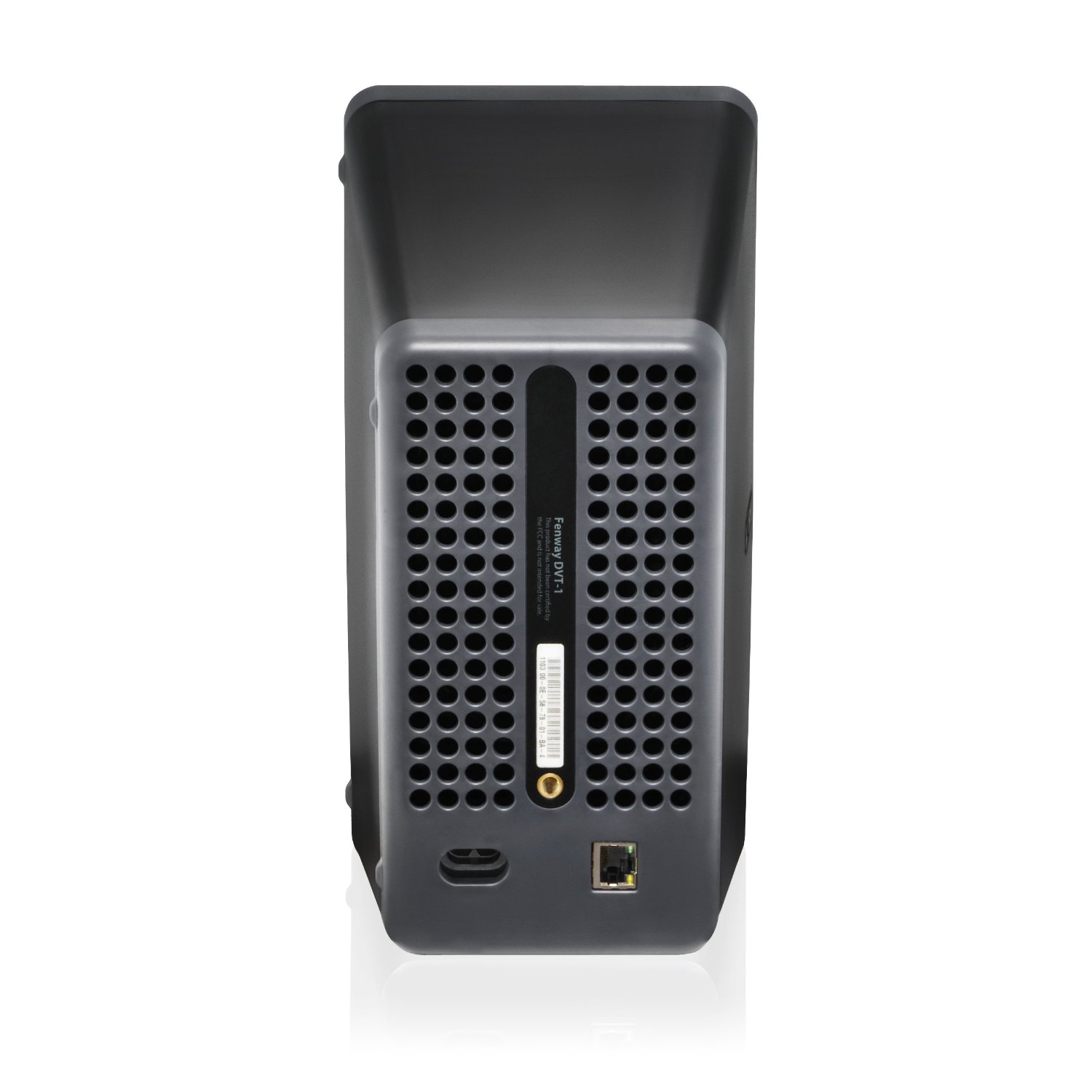 Installation

In terms of installation, Sonos make this process a relatively straight forward process and as long as you have some computer knowledge (e.g. you've used a PC before). Most users should have no issues whatsoever. You basically connect the Play:3 to your network and let Sonos work their magic. In terms of software, using it from your PC is a breeze, however where the Play:3 comes into its own is when you use it on a portable device such as an iPhone or Android smartphone.
We tested the Sonos software on our iPhone 4S and navigating the software was true child's play. The unit even supports wall mounting and it can even be placed on its side if you need to cram the Play:3 somewhere... like a book case for example and due to the internal sensor in the unit, the speaker knows if it is positioned vertically or horizontally and modifies how sound is produced.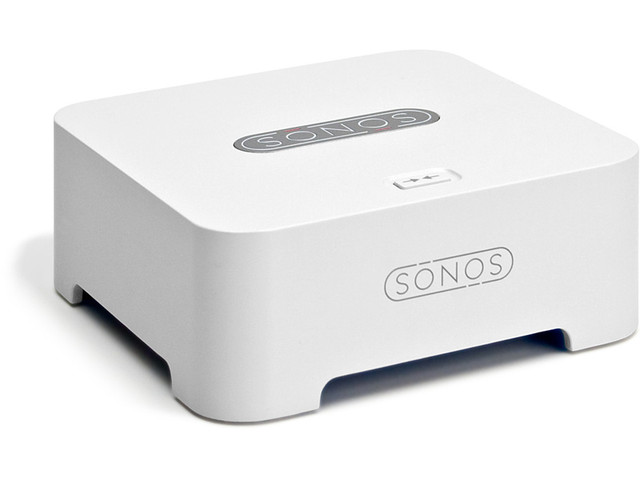 The only tricky aspect of the installation is setting up the Sonos bridge which is the key to its wireless abilities. This basically adds an additional step into the installation process but allows for some true wireless capabilities once it is connected to your router. When connected, your audio basically streams from your PC or the internet wirelessly to anywhere in your house where the Play:3 are located. Another cool aspect of the Bridge is that you can connect another device into it (e.g. XBox 360), to enable internet on through that.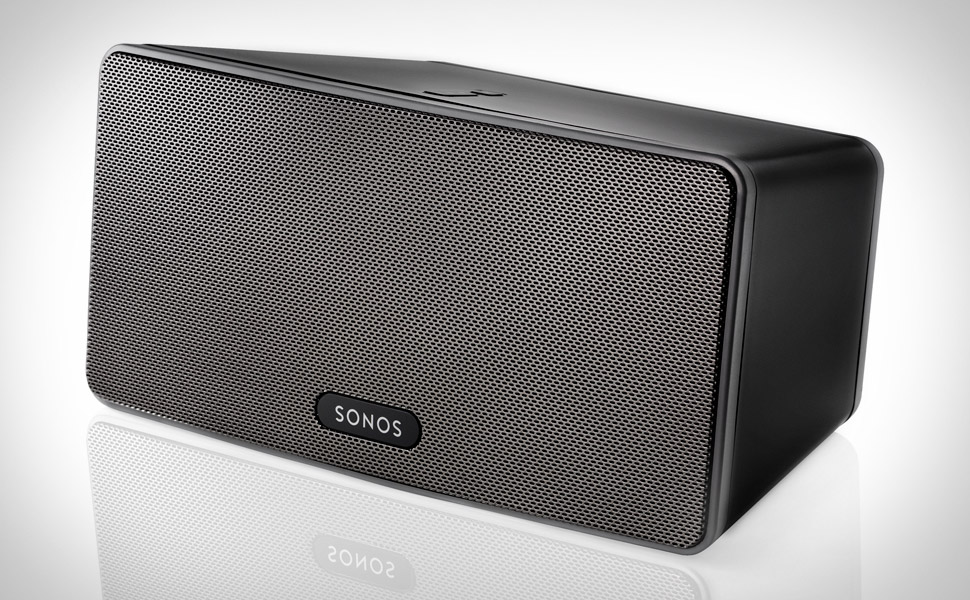 Considering the price of the Play:3 (around $400AUD) plus the bridge ($79AUD), audio quality is quite impressive and the unit can produce some decent volume and bass from it with good ranges. It may not be your Yamaha or Bose system but in terms of levels and the streaming capabilities, it definitely exceeds its expectations when it comes to audio quality.
Streaming from our PC to the Play:3 worked well, although we did need to set permissions up on our MP3 files. We really loved the ability of this product to stream a myriad of internet radio and I loved controlling this via my iPhone or even my PC. However by registering your device with Sonos, you get even more music options in relation to streaming.
Internet Radio
iTunes

MOG

JB HiFi Now

Anubis.FM is now Songl

Deezer

iheartradio

Pandora

rdio

SirusXM

Wolfgang's Vault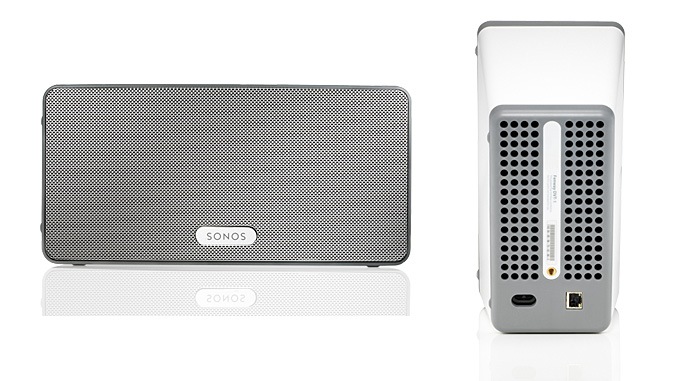 Final Thoughts

At the end of the day, Sonos deliver an affordable wireless sound solution with some great connectivity and audio options, including internet streaming. With an easy setup and even smart device control, this is definitely an option for users wanting an alternative wireless option at just a fraction of the cost. Best of all, sound quality is truly something to write about.
Recommended!