If you're looking for an affordable headset for XBox Live that is not only built for gaming but also quality, than you might want to investigate the Sennheiser X2 headset. Although slightly reminiscent of a call centre headset, there is a touch of Military to its design that slightly jazzes up its appearance plus that trademark green colour on the ear cup. Needless to say, it does not look out of place with your XBox 360 console. A perfect union with Sennheiser and Microsoft!
Features
Light and comfortable – play for hours on end and forget that you're even wearing a headset

Easy controls – easy-to-use volume control and mute switch built into the cable for quick access

Keep one ear free – the single-sided design allows you to hear the game's audio on the TV while chatting via Xbox LIVE

2 Years Manufacturers Warranty

Cable length: 1.1m / 3.6ft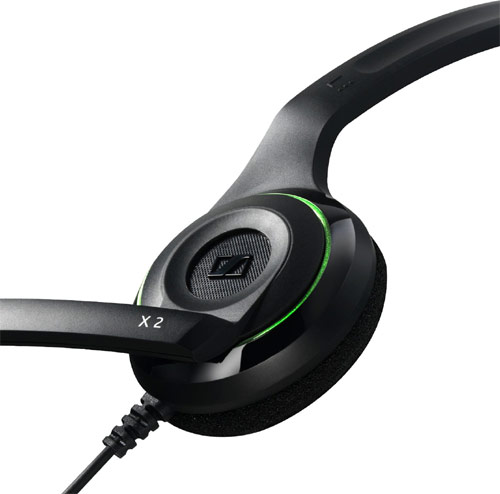 Compared to the official Microsoft product which is not the greatest microphone headset in the world, the biggest drawcard to the X2 is the noise cancellation technology of the microphone. This assists in cutting down the background noise while you are talking and allows your teammates to hear you clearly or even better, your opponents to hear your trash talk clearer.
As you can hear other opponents with the headset, one ear is free in order for you to listen to sound from your TV or surround sound system which is a great idea if you don't want to lose any audio quality. Definitely one for XBox Livers!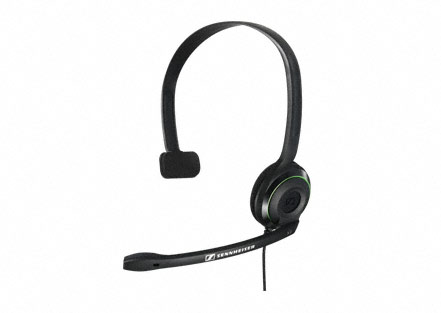 Installation was a breeze with the X2's as they simply just plugged into the XBox 360 controller. The headset is quite comfortable thanks to its lightweight design and doesn't feel like a hindrance while wearing it. The ear cup is comfortable and the controls are well laid out, especially quick access to audio management.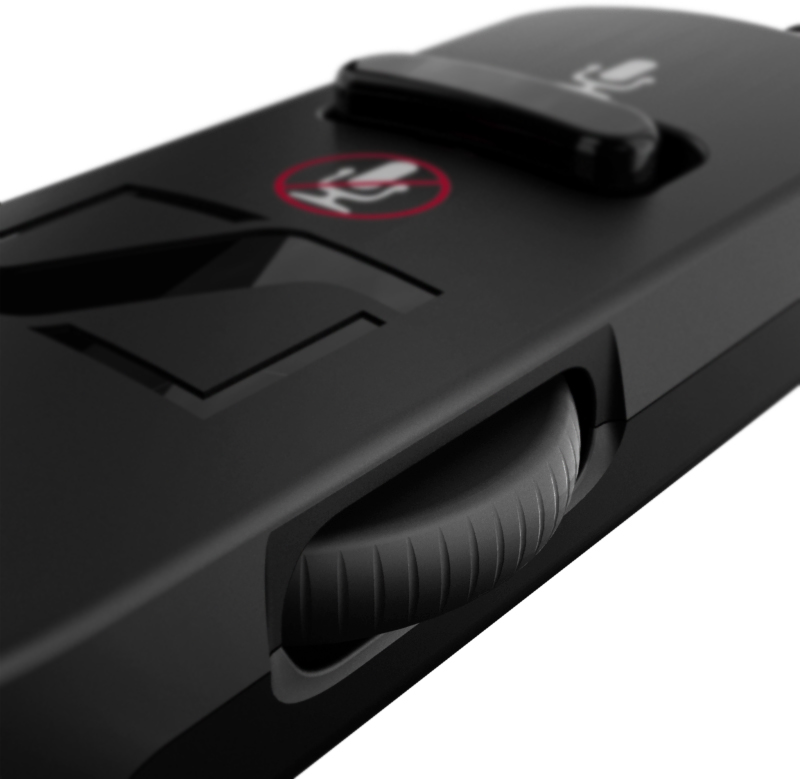 Final Thoughts?
In conclusion, if you're on a budget and want a decent headset for XBox Live than the Sennheiser X2's is definitely the product to you. All in all, it's a well designed microphone headset that has been designed with gamers in mind! Check it out!

Technical Features

Connector sockets: Mic & Audio 2.5mm
Weight: 54g
Headphones
Frequency response: 42-17,000 Hz
Impedance: 32O
Sound pressure level: 95dB
Microphone
Frequency response: 90 – 15,000Hz
Pick-up pattern: Uni-directional
Impedance: 2kO
Sensitivity: -40dBV/PA
Dimension of product packaging (W x H x D): 212 x 244 x 64.5 mm
Dimension of inner master carton (W x H x D): N/A x N/A x N/A
Dimension of outer master carton (W x H x D): 480 x 382 x 520 mm
Warranty: 2 Years Manufacturers Warranty