Powermonkey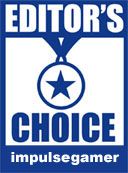 Targeting both travellers and those people always on the go, powertraveller have created a nifty little device that allows users to charge a variety of mobile devices that include mobile phones, iPods and even the PlayStation Portable gaming console to name just some of the products that can be used on this device.
So what exactly does this device do? The Powermonkey basically gives mobile devices additional charge when the battery of the unit has been exhausted of power.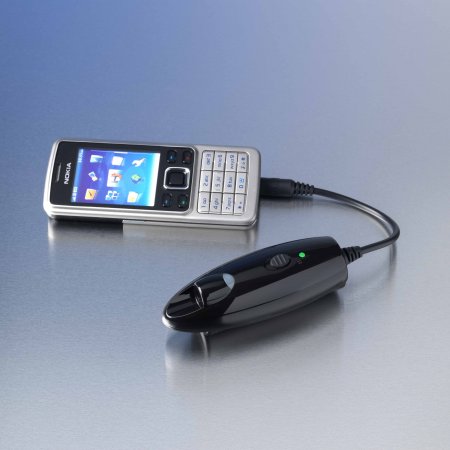 For example, you may be on a business trip or an overseas holiday and if your mobile device runs out of charge in the middle of the nowhere, you simply connect the Powermonkey to your mobile phone or similar device and presto, your device has the power needed to operate again.
Contents of Powermonkey
1 x Powermonkey charging unit

1 x universal mains charger which will work in over 150 countries and has interchangable heads for UK, US, Australia and Europe

Nokia & Mini Nokia, Motorola V66, Samsung, A288, Siemens C25 and Sony Ericsson wide connector

1 x mini USB for Motorola Razor series, BlackBerry and Bluetooth head sets

1 x USB for iPod, smart phones, PDA and other devices

1 x connector for Sony PSPs and most digital cameras

1 x black travel pouch
Best of all, the device retails for around $74.99 (AUD - October 2009) and is relatively quite lightweight at 70grams and measures 88x39x37mm which is ideal for transport. Simply put it in your bag and forget about it, until you need the additional power.
Of course in order for this to work flawlessly, you need to charge the Powermonkey and if the LED is green, the unit is charged and if it is red, it needs charging. To charge the device, you only need to connect the device to the mains and it's that simply. The device also contains interchangeable heads for the UK, US and Europe and you don't need batteries to power it.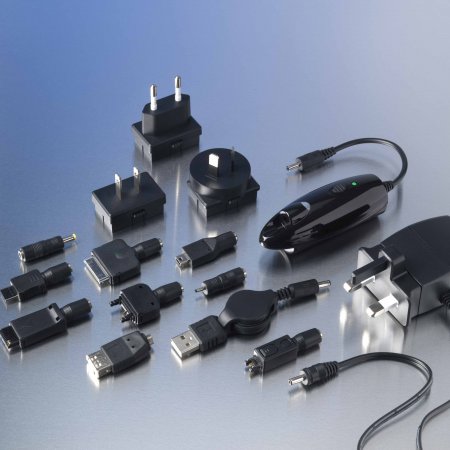 In relation to power, the unit needs to be turned off if it is not being used in order to conserve the power and it would have been nice to have an automatic feature to turn the unit to standby if it does not detect a device connected to it but even so, it works brilliantly.
Compatibility
The Powermonkey is compatible with a variety of mobile phones that include Nokia, Motorola, Samsung, Siemens and Sony Ericsson. Apart from phones, the unit is alsoo compatible with a variety of MP3 players, even the iPod or iPhone thanks to the USB connector which also translates to PDA's, smart mobile phones, digital cameras, Bluetooth headsets, BlackBerry and the Sony PSP. As you can see, the Powermonkey supports quite a few devices.
Once connected to your device, the Powermonkey does boasts some impressive statistics of how long this device will power the aforementioned devices. According to powertraveller, the maximum reserve power available is as follows;
All iPods - 40 hours (iPod USB charging cable required)

Mobile phones - 96 hours

Digital cameras - 1600 pictures

Two-way radios - 24 hours

PSPs - 5 hours

MP3/MP4 - 6 hours

PDAs - 48 hours
Of course, these charges are dependent on what you are doing on the device as watching movies on an iPod will use more battery power than listening to music. But when you're stuck in the middle of nowhere, it's definitely quite an impressive list that will make your life easy.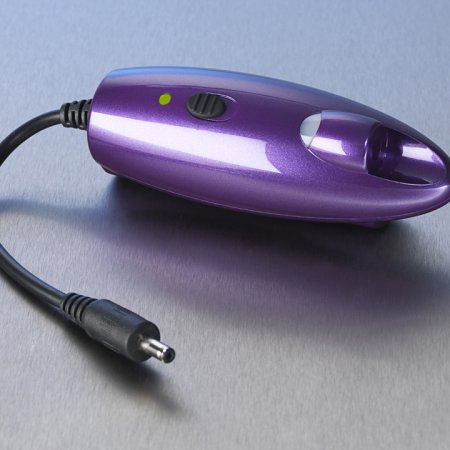 Lastly, the Powermonkey comes in a variety of modern and funky colours, ensuring that the unit can match the user's taste. Affordably prized, no batteries needed, the Powermonkey by powertraveller is definitely a recommended device for people travelling or who are always on the go.
At the end of the day, we can't fault this product in any way!