Powermat Nintendo DS Lite Receiver
www.powermat.com
We recently reviewed the Powermat which through the magic of magnetic induction, allowed a plethora of devices to be charged wirelessly. Basically, by connecting a receiver to your device, e.g. iPhone or Blackberry, all you needed to do was put the device on the Powermat and presto, the device would start charging and once charged, the device would power off. (Please click here for a full review of the Powermat)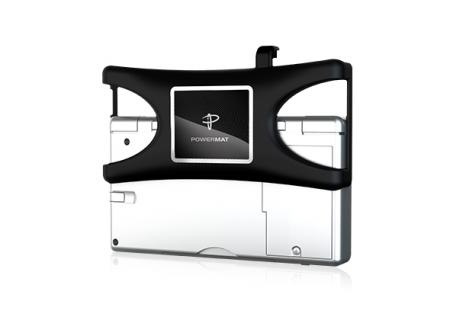 Although the Powermat came with a powercube which allowed it to be connected to a variety of devices, this still required some fiddling on behalf of the user and this is where the accessories come into play which are specifically designed receivers.
For example, a receiver/case for the iPhone is available that removes the need for the powercube and makes wireless charging even easier. This review however, focuses on the Nintendo DS Lite Powermat receiver which allows gamers of all ages, the ability to throw away their cables and experience the freedom of wireless charging. Designed specifically for the Nintendo DS Lite, the appearance of the unit looks like a skin that snugly fits on your DS and suits the console quite well. No complaints from us!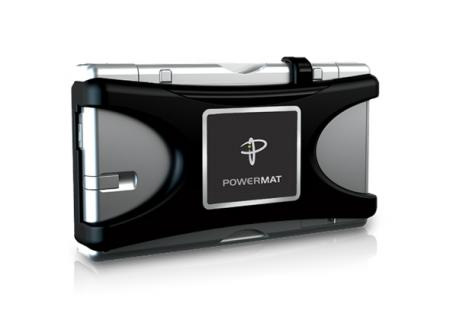 The installation process of the receiver is quite straightforward and all you need to do is plug the power connector from the receiver into the power connection on your DS and then attach this to the bottom of the DS. Thatís basically it! Although it adds a little extra weight to your DS due to the receiver which sends power from the Powermat to the DS, itís really a moot point. In relation to design, itís almost perfect and if I could look into my crystal ball, Iím sure many companies will investigate this technology in future devices.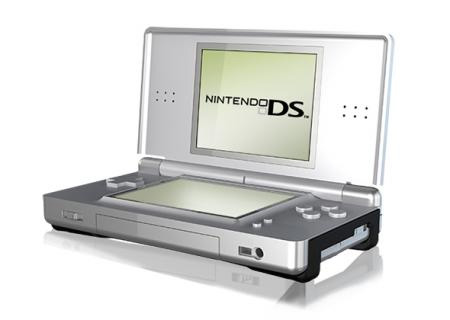 Of course, this is where the fun begins and Iím still trying to get my head around this very cool technology. To charge the device, I just placed the Nintendo DS onto the Powermat and thanks to the magnets, it helps line things up. To know if itís working or not, the Powermat will make a sound, informing the person that it is charging. With charging times, we tested both mains and wireless charging and they were both on par which is good news to the world of wireless charging.
We only foresaw two issues, the price of the Powermat and the receiver for the DS is still a little expensive for mainstream gamers and when the device is charging, you cannot use your DS. These were the only two issues that we stumbled across but from what it can do, itís an interesting gizmo that is only in its infancy.
However if you are a techno collector and have multiple devices that need charging, then race on into your local tech store and check out the Powermat and accessories for yourself and Iím sure youíll be pleasantly surprised.