Powermat iPhone 3G Receiver
www.powermat.com
To compliment that Powermat (a wireless charging device for a wide gamut of devices, click here for a full review) and rather than use the Powercube which is the attachment that needs to be connected to these devices, the developers have released the Powermat iPhone 3G Receiver which makes charging a whole lot simpler! PHEW! Basically, all you need to do is connect your iPhone to the receiver/charger and whenever you need to charge the device, you just put it on the Powermat and the charging begins.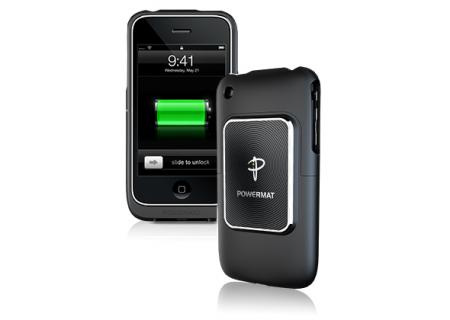 The most standout feature of the iPhone 3G Receiver is that it also works as a case for your iPhone, so not only is it offering your smart phone the option of wireless charging but it does give the device some additional protection. Although the installation of the iPhone 3G Receiver is a little tricky, once installed our iPhone then became a wireless charging beast. Of course, once you have figured it out, it does make things easier, especially getting your iPhone out.
As with all good cases, you still have access to all your iPhone functionality such as the home button, camera, volume etc. However due to the receiver, it does add some additional weight to your iPhone but itís a small price to pay and you still have the option of syncing the device to your Mac/PC. Charging time was almost on par with powered (240) connection but of course, a whole lot easier. Although you can access your iPhone, you can't really use it once it is powering as opposed to a powered connection but that's nothing major in our books.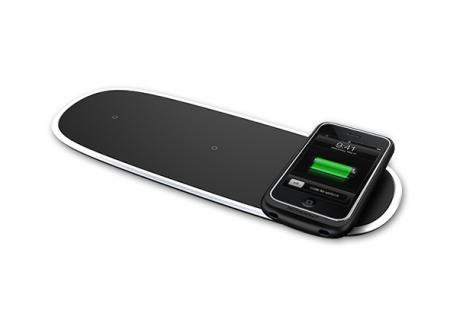 In terms of issues, if you want to connect your iPhone to a dock, you need to take apart the case which is fiddle some but of course, you need to weigh up the pros and cons. In terms of case design, itís nothing flash and looks a little corporate when compared to some of the snazzy cases available but once again, itís up to the user whether they want easy wireless charging or not.
As a techno junkie, I found this device quite useful, especially for charging the iPhone and rather than connecting it into the PC or via a powered USB port, nothing was more blissful than gently placing this on the Powermat, feeling the magnetic pull and then hearing the sound that it was charging.
Itís simplicity at its best and does make the whole experience of owning an iPhone, that slightly more enjoyable. Recommended!