PowerGorilla
People in western society are quite reliant on electricity and our entire lives pretty much revolve around the use of electronics and when it fails or if we need power in the middle of nowhere, things can become complicated.
Although there are a variety of devices available on the market, PowerTraveller have created a nifty product called the PowerGorilla which is basically a portable battery for your notebooks, smart phones and the like, ensuring that you have additional power when needed. Best of all, this device can be used in a variety of different situations from work to pleasure such as long flights, research or even camping.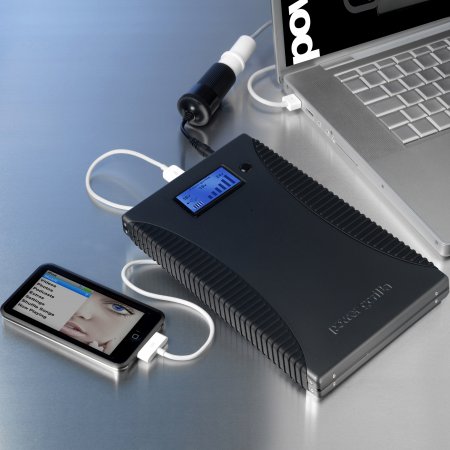 PowerGorilla Kit Includes
powergorilla portable laptop charger

neoprene travel case

tip pack containing 8 male and 7 female laptop connectors

tip pack containing connectors for most small devices

12v car charger socket

universal AC laptop charger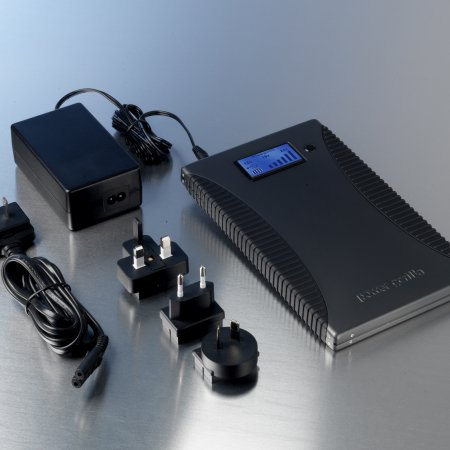 The first thing you will notice about the PowerGorilla is the design that uses a minimalistic design that is quite reminiscent of something that has come out of the army or a survivalist handbook. The basic design also ensures that it won't look out of place with a variety of electrical devices.
To turn it on, you simply push the button on the front of the device and the Blue LED screen will become lit. By pushing the power button again, it will allow you to change the voltage that the unit will output. The voltages that this device supports include 5v, 8.4v, 9.5, 12v, 16v, 19v & 24v.
The device is quite light as well and weighs around 631grams which makes it quite portable, especially for notebook users. The size is 220x130x15mm which of course is another bonus to the user as it easily fits into a notebook bag or case. I was also impressed with the amount of connectors that the PowerGorilla comes with and although it supports a wide variety of laptops, you will need to purchase the Apple MagSafe Airline Adapter for users of Apple notebooks which is a shame.

In relation to charges, the PowerGorilla will give laptops an additional 2 to 5 hours, depending on the model and its power features but more smaller devices such as iPhones and MP3 players, you could easily get 20+ hours. Once the device has been drained of energy, you simply connect it into the mains or your car for charging.
Another nifty device that can be purchased for this device, apart from charging it from the mains is the solargorilla which is a solar powered device that can be connected to the powergorilla. This means that you can use the sun to charge the device, however we unfortunately could not review this item. However knowing that it is available is definitely a great thing for those going away without power available.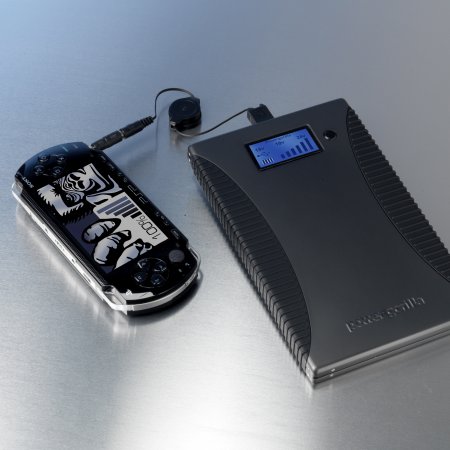 As the weather becomes warmer in Australia and across the globe, power failure may become a more common occurrence but for a recommended retail price of under $400AUD, the PowerGorilla may be the perfect device to get you out of the grind and also provide you power in additional situations.
Although for the general public, the usage may be slim, however for certain individuals, this device may be a godsend and we could more than happily recommended it those who require additional battery backup and the ability to charge and power are devices such as PSP's, iPhones and the like.
Very cool but a little pricey for most!