Plantronics Gamecom 780
The GameCom 780 is the latest USB headset with Dolby® technologies from Plantronics that not only creates a virtual 7.1 surround sound experience but features a handful of important features specifically tailored for the gamer.
At its core, the GameCom 780 is a considerable improvement over its predecessor, the GameCom 777 that boasts improved sound quality and a noise-cancelling microphone that ensures clear audio to your teammates or for those that enjoy trash talking.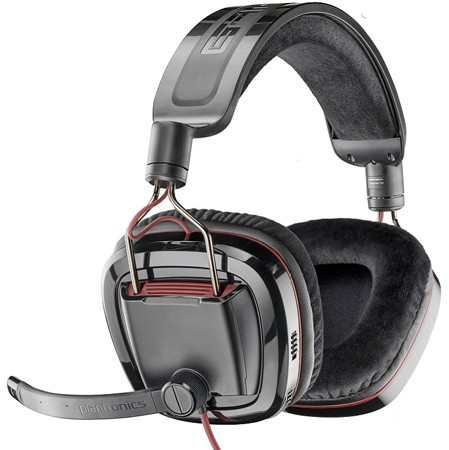 The most important aspect of the GameCom 780 is how comfortable his headset is to have on as it doesn't feel too tight or too loose. I loved the cushioning for around your hears as well that not only felt comfortable but also blocked out some outside noise.
While playing Battlefield 3 for a considerable amount of time, I also noticed that my ears didn't become too warm while using this headset, although it was refreshing to finally take them off. The design of the GameCom 780 is quite snazzy with its jet black look and a touch of red.

Features
Dolby® Headphone and Pro Logic® IIx technologies transform standard audio into a stunning 7.1 surround sound experience

40mm speakers pound out deep bass and immersive stereo sound

Built-in spin-joints let the earpods lay flat for easy storage when you need to take a break

Noise-canceling mic kills background noise so your team or opponents can clearly hear your commands

Easy-to-reach on-ear volume and mute buttons let you adjust the sound and still keep a hand on the controls

Superhero-strength cords and joints mean this USB headset will be around for all your battles

Ultra-comfortable ear cushions and headband make the GameCom 780 perfect for gaming, and great for watching videos, listening to music, and making PC voice calls.

Installation of the headphones onto our PC was a breeze and it simply connected to a spare USB port. However in order to use the surround sound features of the headset, additional software is needed. This is definitely worth it as it really enhances your audio experience while gaming. Another highlight for me as that the audio volume are on the left ear pods which allows for easy access to adjust the audio that is ideal when you're in the middle of a battlefield or trying to cast your next spell.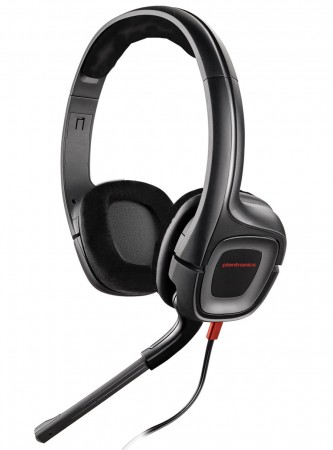 Apart from the volume, you can also adjust the mute and even the Dolby Digital Surround sound in this area as well. It will take you a few sittings to get use to the setup of the controls but after a short amount of time, it does becomes like second nature. The microphone can even be adjusted or folded up when you are listening to music or watching movies, so it doesn't get in your way.

Audio quality was exceptional clear with the GameCom 780 with good levels and a minimal amount of hiss. When the Dolby Digital surround option is turned on, Battlefield 3 really booms, especially with the huge Hollywood sounded explosions. Other games such as World of Warcraft and the latest Need for Speed produced both clear sound effects and music.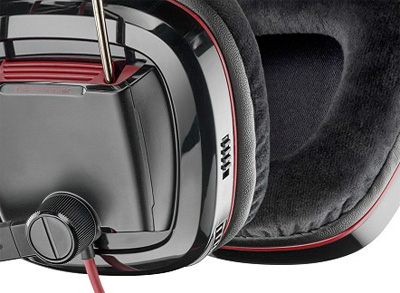 Final Level
Although it's not the same as a standalone surround sound system, the virtual 7.1 surround experience does work quite well. The microphone produced clear audio and proved that the noise cancelling technology worked, especially while communicating to my colleagues. However I'm really hoping that Plantronics releases a headset that supports real noise cancellation for the headset (e.g. sound) as some background sound does come in. Nonetheless, this headset works like a treat.