Olympus E-330 Single Lens Kit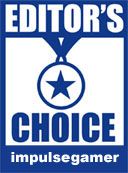 The Olympus E-330 is the latest Digital SLR (single lens reflex) camera from this prestigious company that basically offers the world of Digital SLR cameras the ability to feature continuous live previews directly on the LCD at an extremely affordable price.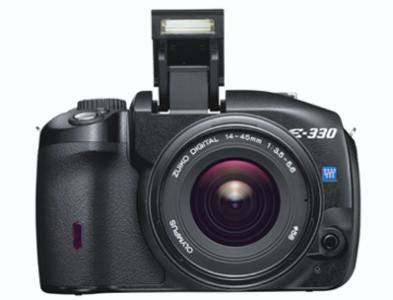 As like a traditional digital camera, the LCD can be used for not only previewing photos and navigating the menu system but also to take photos, rather than using the view finder which will definitely spawn many imitators in years to come.

With that said, the Evolt E-330 live preview system gives photographers the best of both worlds that is ideal for certain situations such as taking macro shots or for those that are uncomfortable with view finders or people with poor vision. In hindsight, it would have been interesting if the developers had made the LCD screen a swivel to give even more options to the user which will hopefully be implemented in future versions.

Specifications
Model E-330 Single lens kit

Type Interchangeable lens Live view function digital SLR camera.

Effective Pixel Number 7.5 million pixels

Filter Array Primary colour filter (RGB).

Storage Media Type CompactFlash card (Type I and II), Microdrive, xD picture card. (Dual slot)

Digital Zoom 14 x

Viewfinder Eye-level TTL Optical Porro mirror type finder.

LCD Monitor HyperCrystal LCD panel. 2.5 inch / 6.4cm Live View: A mode:
Full time live preview with AF function. Field of view: approx. 92% 2 passport
templates are available.B mode: Macro live preview with MF.Field of view:
100%.Close up 10x and position selectable.

Focusing System TTL phase difference detection system

Focusing Mode Single AF, Continuous AF, Manual focus, Single AF + MF, and
Continuous AF + MF.

Focusing Manual Available by rotating focus ring, available for setting manual
focus operation in AF mode (customised).

Light Metering Mode TTL open aperture light metering with 49-zones multi-
pattern sensing system.

Function edit

Exposure Control Auto, Programme with programme shift, Shutter Priority, Aperture Priority, Manual

Scene Programs Portrait, Landscape, Landscape & Portrait, Night Scene, Night
Scene & Portrait, Firework, Sunset, Macro, Sports, High Key, Low key, Document, Beach & Snow, Candle, Children, Image Stabilizor

Shutter Speed P, Ps, A mode: 1/4000 - 2 sec. (depend on conditions), S mode: 1/4000 - 60 sec, M mode: 1/4000 - 60 sec. and bulb (up to 8 min.) Scene mode: 1/4000 - 4 sec. (depend on selected mode)

Compensation Up to +/- 5 EV in each 1, 1/2, or 1/3 EV steps.

Sensitivity Auto ISO 100 to 400

Sensitivity Manual ISO 100 to 400. Expandable to 1600 (in each 1/3 EV
steps possible ).

White Balance Mode Advanced detection system with CCD imager

White Balance Preset 8 types (3000K - 7500K). Lamp 1 (3000K), Fluorescent 1 (4000K), Fluorescent 2 (4500K), Fluorescent 3 (6600K), Daylight (5300K),
Cloudy (6000K), Shade (7500K).

Built In Flash Auto pop-up type, TTL auto or manual.

External Flash Connection Auto, Manual, Red-eye reduction, Slow syncro
with red-eye reduction, Slow syncro, 2nd curtain slow syncro, Fill-in for
exclusive flash.

Image Processing TruePic TURBO

Image Quality Adjustment 5 levels in each Vivid, Natural, Muted mode.

Function Shooting Vivid, Natural, Muted, Black & White, Sepia.

Rechargeable Battery Rechargeable Li-Ion battery pack BLM-1 or 3x CR123A
with LBH-1.

Single Use Only Batteries LBH-1 for 3x CR123A

DPOF Setting YES

Direct Printing Pictbridge

Self Timer 12 or 2 sec

Dimensions 140 x 87 x 72mm.

Weight Approx. 550g (without batteries and CF card).

Price $1,799.00
The Olympus E-330, although classed as a medium entry-level D-SLR features a whopping 7.5megapixels with a high quality Zuiko Digital Specific lens that boasts 3.1X optical zoom with a 14mm to 45mm range. This is equivalent to a 35mm lenswith a 28mm-90mm zoom. There are also a number of additional lens available for the Olympus E-330 that will boost its optical and wide angle capability.

When it comes to weight, the E-330 weighs in at a comfortable 500 grams that although is a little on the heavy side, the professional design and feel will definitely have most users forgetting about its weight.
Box contents
Video cable

Li-Ion battery pack (BLM-1) and Li-Ion battery charger (BCM-2)

Shoulder strap

Olympus Master CD-ROM

Instruction manuals

International warranty card (one year)

E330 body

14-45 mm lens

USB cable
As you can see from the box contents, the camera come with just everything you need to start taking photos, except of course your memory card which must be purchased separately. Fortunately for this reviewer, impulsegamer had a spare Olympus 1GB XD card and a Kodak 1GB compact flash card to take this camera through the tests. That's right, the E-330 supports dual memory card formats, giving users access to two popular formats.
Another impressive feature of the E-330 is the start-up speed which is extremely fast and only takes a few seconds to initialise, even with our 1GB XD card. With the LCD screen turned off, the difference is minimal and this camera is easily one of the fastest D-SLR's on the market at the moment.

Apart from the plethora of dials and buttons on the camera, the E-330 features a standard Olympus menu structure that is extremely user-friendly and easy to navigate. The menu system was designed to be used both professionals and amateurs.

The E-330 offers the user a variety of image formats such as JPEG, TIFF and even RAW. These can also be changed, depending on quality and format so whether you're taking poster shots or web shots, the camera definitely has the flexibility.

Amateurs to beginners will definitely enjoy this camera as with a turn of the switch to scene mode, the camera basically chooses the correct settings for your photos. However, if you wish to have a little more control, there are quite a number of settings from shutter speeds, ISO settings and manual focusing.

As with the previous incarnations of the Olympus E-300 range, the E-330 features a SuperSonic Wave filter that vacuums any dust or debris that may accumulate on the image sensor. This is a godsend for D-SLR users as it prevents any grime from appearing on your images. With that in mind, one would think that feature would slow down the camera start-up speed but on the contrary, it makes no difference whatsoever.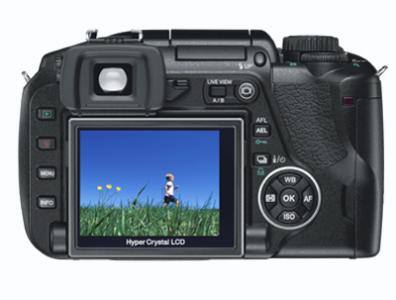 Olympus have also redesigned their LCD screens as no solarisation appears on the 2.5inch liquid crystal display which means you can virtually view the menu system in a variety of lighting. One thing I did notice was on bright white pictures or pictures with jet black, the images on the preview appeared to flash. I'm not sure whether this was a software fault with the camera that could be fixed with a firmware upgrade or a hardware fault. Something to definitely be wary of, especially if you're considering purchasing this camera.

The image quality of the Olympus E-330 was great and there was little noise at the lower range of the ISO spectrum from 100 to 400, however this increasedfrom 800 to 1600. The colour quality of the E-330 was exceptional, especially in day shots and at night, the camera done a remarkable job at capturing fireworks, lights that was also great for indoor shots with the flash. For a camera at such as affordable price, there was very little barrel distortion which provided clear and sharp images.

As with all cameras, there are a few issues that may cause some grief to those interested in this highly professional camera. One of the main issues that the E-330 has it that it only contains three autofocus points with similar cameras having five autofocus points. To compound the situation, the only way to change between these autofocus points is navigate through the menu system. For an entry level D-SLR camera, the speed of the E-330 is rather adept, however once you take more than six images (e.g. sports mode), the camera becomes slightly sluggish.

In conclusion, the Olympus E-330 is great entry level D-SLR camera; although I must admit that the current price is rather expensive for other cameras of similar quality and price. However, the most impressive feature of the E-330 is the live view via the LCD that will definitely be "cloned" my competitors in years to come. Above average to excellent picture quality thanks to its high quality MOS sensor that comes with all the bells and whistles of many of the high-end D-SLR's, this is one camera that all enthusiasts should check before purchasing their cameras.