The My Net Switch 750 from Western Digital is a dual-band router that is optimized to deliver HD media streams across your network, both wired and wireless. The device features 5 Gigabit Ethernet Ports with a combined data rate of up to 750 (300+450) Mbps. It also has 2 USB ports and supports a wide range of devices from laptops to Smart TV's and even Smart Phones.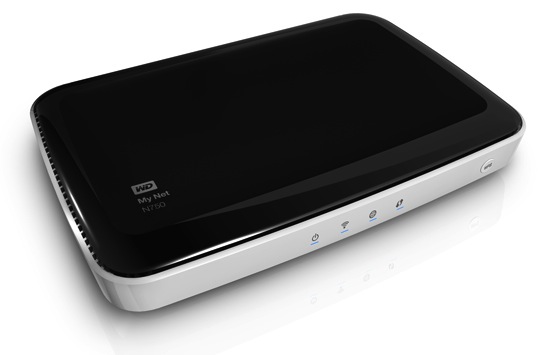 The idea behind the My Net Switch 750 is to deliver flawless streaming between devices on your network. This is done through the FasTrack technology which is setup for popular movie formats on the internet such as Netflix and YouTube which ensures that your movie streaming is extremely smooth. So if you want to watch a movie on the net, the 750 will make this connection is given priority so you don't have any unwanted interruptions. Thankfully the device supports all tablets, whether Android or Apple with apps available to all users.
Installation is quite easy and you simply connect the product into the power and then connect it to your network. A setup CD is included for PC/Mac plus you can directly access the router via a web browser (192.168.1.1). Once setup, all your devices on the network will automatically pick up the wireless connection such as laptops and tablets. Installation took around 10 or so minutes to connect the 750 to our network and then to our media centre. We also had no interference or connection problems once connected thanks to the 2.4Ghz and 5Ghz bands plus its range amplifying technology.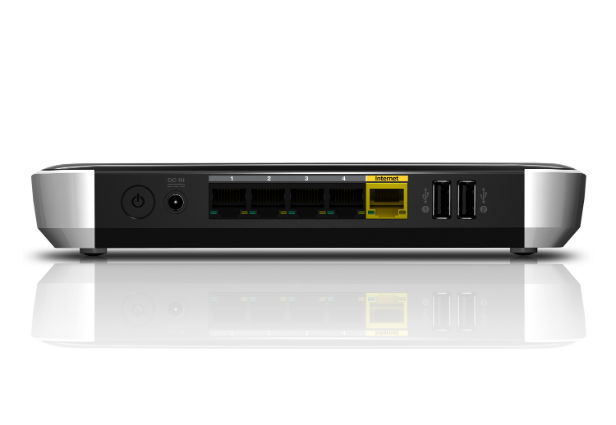 Another interesting aspect of this device is the personal cloud feature. Similar to a public cloud, the personal cloud is only accessible by those users in your network. This allows you to easily share or stream files across your network and if you need to access your data remotely, you can access it via the web on a secured connection.
Final Thoughts?
If you're looking for a powerful HD Dual-Band Router that streams HD videos without any interruptions to multiple devices, than the My Net Switch 750 is the device for you. With easy setup, great features and more importantly, strong streaming capabilities, this is one device you should check out.
System Requirements
CD setup for PC: Windows® 7, Windows Vista®, Windows XP (SP3)
Mac OS X Leopard or higher
Web setup for Mac®: Safari® 2 or higher and type in //wdrouter or 192.168.1.1
Supported browsers for setup and advanced settings:

Internet Explorer® 7, Safari® 2, Firefox® 2, Google® Chrome™ 7 or higher.
Type in //wdrouter or 192.168.1.1
Package Includes
HD dual-band router
Setup and resource CD
Ethernet cable
Power adapter
Quick Install Guide