Microsoft Wireless Laser Mouse 8000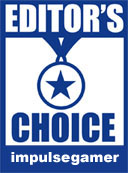 Microsoft's latest addition to the world of peripherals is finally out with their Wireless Laser Mouse 8000 that boasts a variety of new features for not only comfort and performance but also new quick charging technologies ensuring faster and less charging times.

The mouse itself is powered by Bluetooth which offers 2.4Ghz which guarantees almost flawless performance. Microsoft claims that this technology is actually superior than wired connections which we will soon test.
Features
Rechargeable Mice
A battery status indicator flashes when batteries need recharging.

4-Way Scrolling
Scroll four ways for greater efficiency and comfort with Tilt Wheel Technology.

2.4 GHz Bluetooth® with First Connect Technology
Connect wirelessly right out of the box with 2.4 GHz Bluetooth®.

High Definition Laser Technology
Microsoft High Definition Laser Mouse products are more precise, more responsive, and deliver smoother tracking.

Instant Viewer
Too many open items on your desktop? Click the scroll wheel button to instantly display your open windows, then point and click to select.

Battery Life Indicator
You won't get caught with a dead battery—the Battery Status LED Indicator glows red when the battery is running low.

Customizable Buttons
Get quick access to the media, programs, and files you use most often with customizable buttons.

Magnifier
Point and click to enlarge and edit detail using the Magnifier*.

Brushed Aluminum
The sleek, symmetrical design features an authentic brushed aluminum that feels as good as it looks.

Wireless Freedom
Give yourself room to move—wireless mouse and keyboard products let you work without worrying about tangled wires.

Five Customizable Buttons
This mouse has five buttons that can be programmed to do a variety of functions.
The design of the Microsoft Wireless Laser Mouse 8000 boasts an ergonomic feel with a brushed aluminum design with all the buttons and wheel purposely yet comfortable placed. Another selling point of the 8000 is that the mouse is designed for both left and right-handers, ensuring that both users are catered and needless to say that I alternate both hands with my mouse, it felt just right. Add in five mouse buttons and there's little to complain about this item.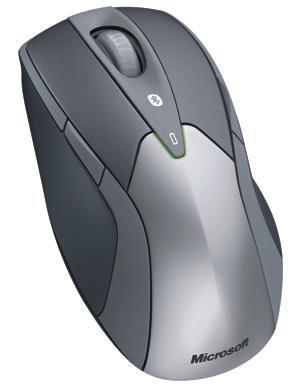 Installation? What installation! The mouse comes with a rechargeable NiMH battery which simply fits into the unit without any difficulties. Ironically, we did not need to charge the mouse and the device has a green LED which signifies that the mouse is charged. When the charge goes down, the batter indicator will flash red which means it's time to charge the wireless mouse.
Once we plugged in the USB transceiver into our PC, the mouse automatically worked without any installation of software. We tested the mouse on both Windows XP and Vista operating systems without any need for software which was brilliant. Wired versus Cordless... I think the Wireless Mouse 8000 wins, I could not tell any performance issues with the mouse and it performed almost on par or better than wired mice.
For those that want to tweak the mouse, the 8000 comes with Microsoft's IntelliPoint 6.0 Software which allows the user to define their functions for the buttons on the mouse.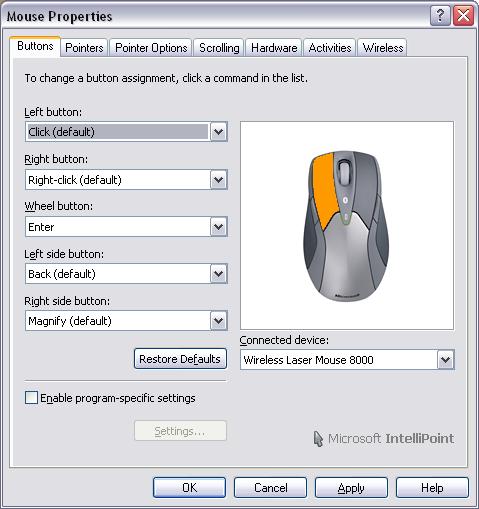 The software also allows you to set a variety attributes of the mouse such as speed, pointers and wireless settings by just a click of the mouse. As you can see from the above screenshot, the interface is extremely user-friendly and quite intuitive.
When the mouse starts to decline power, you simply put the unit on the recharging plate which is extremely small compared to other chargers on the market at the moment and comes with an AC adapter. Microsoft claim that users will only need to charge the mouse once a week.
The mouse also comes with Microsoft's latest optical technology with one of the most accurate lasers on the market that allows for 6000 frames per second, 1000 dots per inch, .18 CMOS technology and 85 million operations per second which is probably the most accurate and high performance mouse currently available. Needless to say, we use quite a variety of design programs and this mouse was extremely accurate and dare I say it, the most accurate "mouse" experience that I have ever had the pleasure of experiencing.
We also tested the 8000 with your basic Windows XP and Vista programs, Adobe Photos and a variety of games such as Doom 3 and Call of Duty which also added to improved game performance due to the accuracy of the mouse. Simply put, this mouse is perfect.
In conclusion, the Microsoft Wireless Mouse 8000 is a flawless product that we would recommend to all computer users and despite the relatively high price, it is one investment worth making. Good stuff Microsoft!