The Logitech USB Headset 250 is one of the latest offerings from Logitech that is aimed at the communication and gaming market. With the ability to easily plug the headset into any spare USB port on either a PC or Mac, it's a great option for those that want simplicity and quality at an affordable price.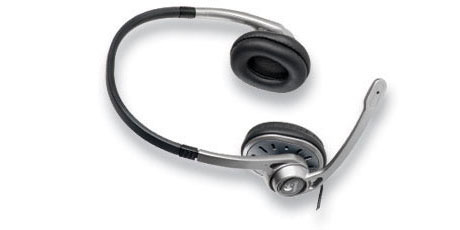 Features
Great for multiplayer gaming, voice command and chat, online conferencing, or just listening to music.

Advanced digital USB streaming audio provides superior clarity with the simplicity of a single USB plug-and-play connection.

Dynamic stereo sound immerses you in your games and music.

Adjustable headband delivers both comfort and versatility.

Noise-cancelling microphone filters out unwanted background noise for the highest possible sound quality.

Leatherette ear pads deliver both comfort and durability—even during long music or gaming sessions.

8 ft cord.
The move from standard audio cables to USB cables is a welcomed addition to the world of computers, for no longer are users fiddling with audio and microphone ports and by simply connecting the device to any USB port, the user is ready to experience audio bliss without any installation or connection issues.
Package Contents
The design of the Logitech USB Headset 250 is perfect and it fits comfortable on the head with minimal adjustments. The right headphone has the microphone swivel which can be moved towards the mouth when used for voice recording or neatly folded against the headset when not in use. The large foam ear cushions with its leatherette quality makes for a comfortable listening experience that also assists in blocking some background noise.
With that said, another impressive feature of the is that the microphone on the headset supports "noise canceling" to ensure that that a majority of background noise is cancelled to ensure high quality speech. Needless to say, our testers on the other end thought that we had some expensive recording devices and when they found out it was an above average microphone headset, they were speechless. This is also a bonus for those who want to record their own podcasts as the quality is rather impressive.

Installation
The installation of the headset is a breeze and it simple plugged into a spare USB port and Windows XP Professional automatically detected the unit as a Logitech USB headset which was ready to be used. Once detected by the operating system, all audio is diverted into the USB headset. This was also the same experience we had with the Mac O/S, no issues, no fuss.
Audio Features
Frequency response: - Headset: 20-20,000 Hz

Microphone: 100-16,000 Hz

Microphone Sensitivity: -58 dBV/µBar

-38 dBV/Pa +/-4dB
We tested the headset with a variety of different games that included Call of Duty, Quake 4 and Call of Juarez and needless to say, the quality of the headphones are great for its price range. Interesting enough, when playing online games such as Battlefield 1942, the audio quality of other gamers (depending on their setup) was quite clear and came out of both headphones that did not hamper the gaming experience.
When tested with audio CD's and MP3's, the music was smooth and the sound was exceptionally clear and in some circumstances, it almost sounded like surround sound.
In conclusion, the Logitech USB Headset 250 is a very impressive and versatile device that offers comfort, great sound quality, easy installation and also noise canceling microphones that I would recommend to any gamers, music lovers or for those wanting to chat with others across the internet. Check it out!
System Compatibility