Kingston 16GB DataTraveler Elite 3.0
PC's have come a long way since home computing became popular in the 1980's and from then, we have seen a whole wealth of technological advances. When it came to portable data for the PC, the first choice was the floppy drive and depending on the size (both physical and virtual), these discs could hold a small amount of information from around 720k.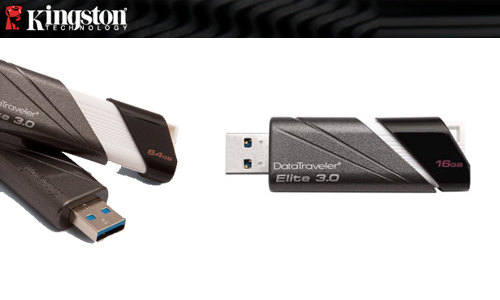 However back then, computer hard drives were quite small and our first family computer held around 20MG of data. Since then, computers have become more powerful and transferring data is now integrated into our lives from business to personal. Thanks to the humble and extremely portable Flash Drive (also called a variety of other names such as USB Stick), this has allowed us to transport large amounts of data without the need for complicated CD/DVD/Blu-ray burning.

But with Flash Drives, speed is the key factory in how long it takes from transferring files to accessing data on these devices. When they first came out, transferring large amounts of data was problematic, especially with speeds. This has all changed and is where the Kingston DataTraveler Elite 3.0 comes into the picture.
Flash Drives easily connect to USB ports, however USB port speeds can be rather slow, especially with USB 1.0 and USB 2.0. But with the introduction of the USB 3.0 standard, this has greatly increased data speeds for USB 3.0 compliant devices and with the DataTraveler Elite 3.0, this allows speeds of up to 70MB/s read and 30MB/s write. Compared to USB 2.0, the DataTraveler Elite 3.0 is almost twice as fast as reading data and 20% faster at writing to the flash drive.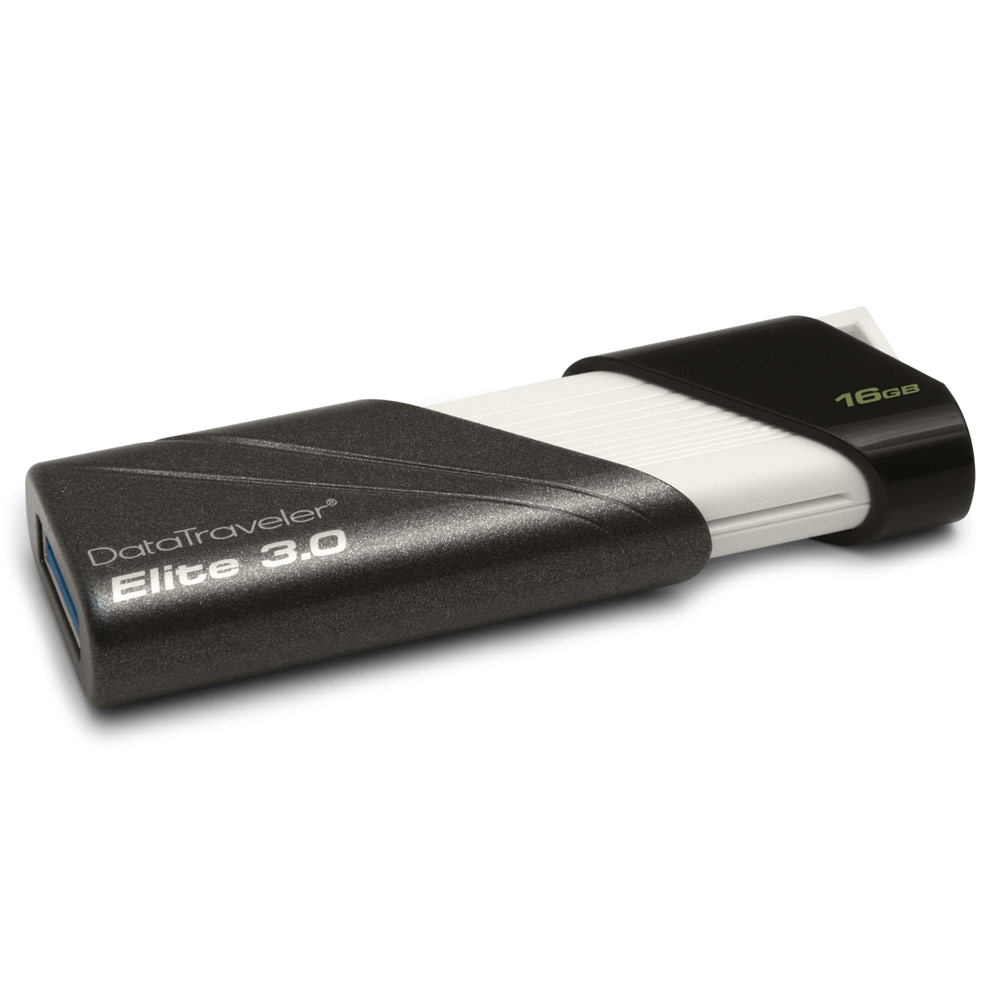 The DataTraveler Elite 3.0 also comes in three sizes that include 16GB, 32GB and 64GB. It is also a cap less design which means you will never lose the cap that protects the USB connection as it users a slider. Simply slide it down to open and slide it back up to lock.
The product is also compatible with USB 2.0 that will give users 30MB/s read and 25MB/s write speeds but it's definitely been designed for USB 3.0. We tested the Kingston 16GB DataTraveler Elite 3.0 with Windows 7 and used ATTO Disk Benchmark to test the device.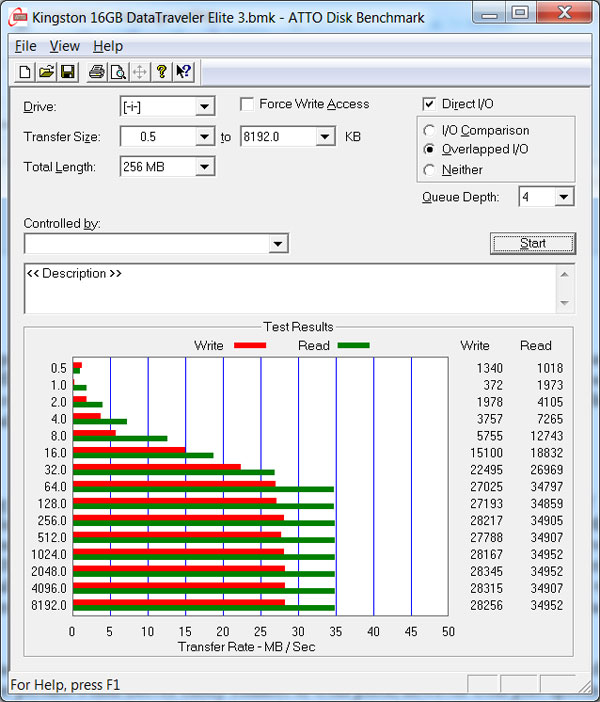 Lower scores are better
The ATTO Disk Benchmark results proved far superior than our generic USB Flash Drive which took minutes to complete the above tests. In our copying tests, it took 5 minutes and 9 seconds to copy a 535MB file to a generic USB Drive. The same file for the Kingston Flash Drive took only 19 seconds. Needless to say the results speak for themselves.

Features
USB 3.0, backwards compatible with USB 2.0

70MB/s read, 30MB/s write2 (USB 3.0)

Capless, tri-colored design
Final Thoughts

With a five year warranty from Kingston, the DataTraveler Elite 3.0 is definitely a recommended Flash Drive for people wishing to move data at high speeds that is also quite affordably priced. It almost holds the same information as a Blu-ray Disc, depending on which size you select. It's fast and extremely easy to use that we could happily recommend to all people who want to transfer files.
Specifications
Kingston DataTraveler Elite 3.0 Features and Specifications:

Capacities*: 16GB, 32GB, 64GB

USB 3.0: 70MB/s read, 30MB/s write;

USB 2.0: 30MB/s read, 25MB/s write

Dimensions: 2.7185" x 0.8504" x 0.437" (69.05mm x 21.6mm x 11.1mm)

Operating Temperature: 32° to 140°F (0° to 60°C)

Storage Temperature: -4° to 185°F (-20° to 85°C)

Warranty: 5 years