IPOD MINI COCOON
STM are easily one of Australia's best designers of laptop and digital camera bags and they have just recently entered the iPod accessory market. And as we all know, the iPod accessory market is littered with dozens of bags that unfortunately range from extremely mediocre to average.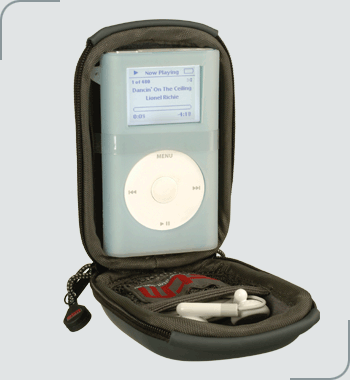 With that said, STM's latest addition is the iPod mini cocoon that is probably the most protection you will get for your iPod mini without buying a padded titanium case for it.
The design of the iPod mini cocoon has been cleverly split into two sections that contains a translucent silicon skin to hold your iPod mini and also a hard outer shell that not only holds your headphones but genuinely protects your MP3 device from a plethora of bumps and knocks.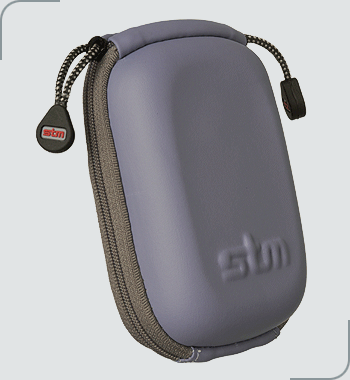 I must also admit that I was pleasantly surprised by the iPod mini cocoon that although a little on the "large" size actually protects my iPod mini perfectly which not only gives peace of mind but also true portability for this music device that costs around $300AUD. The bag also comes with a lanyard for carrying the bag around your neck, although a little awkward, it actually does do the trick.
Highly recommended!
Features
a silicone skin that has been custom fit to the iPod mini. The skin is translucent so that the colour of your mini comes through. Use this skin on its own to protect against bumps and scratches. Slip it in your pocket or bag, or attach it to the lanyard (included) so you can wear it around your neck.

a hard outer shell that completely encloses your iPod mini. The silicone skin fits perfectly inside the cocoon. There is even a pocket for your ear buds and a lanyard for wearing it around your neck.

2 Colours available - Carbon & Lilac