Intel Core™ i7-980X
The secret project from Intel, codenamed Gulftown is finally available to the mass markets that is aimed at power users who require the most powerful CPU's available and the Intel Core i7-980X does just that! As the telemarketers would said "but wait, there's more" and indeed there is with the inclusion of new 32nm technology that allows six processors into one die.
Add in a very fast 3.33GHz of speedy goodness and this is easily one of the most powerful and fastest multicore processors available. Of course some of you might be thinking, what on earth do I need 6 processors for but if you've been watching the design of processors over the years, multicore is the future as we've seen with operating systems and more specifically for Impulse Gamer, gaming itself.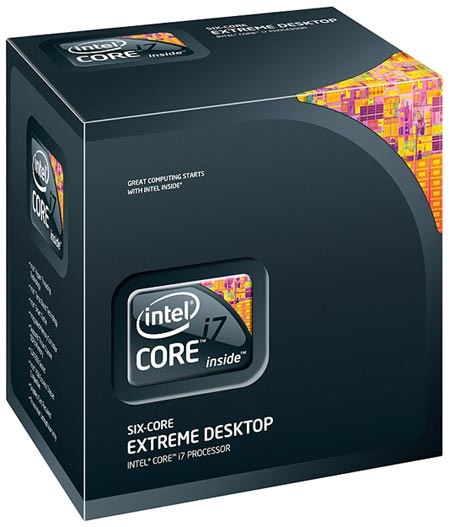 Another interesting aspect of the processor is that it is compatible with LGA1366 motherboards which are great news for owners of this board. Even though this processor is quite expensive compared to what's currently available, it's definitely a step in the right direction by Intel to make it compatible with the LGA1366, rather than releasing even more new architecture.
AMD are really good at upgrade aspects like this, as opposed to Intel but hopefully more backward compatible motherboards will be released by this company in the future. Of course all this power comes at a cost (besides the physical price) and you may be thinking that green friendly technology has been thrown out the window for this powerhouse but not so, the board operates at a comfortable and relatively energy efficient TDP of 130W.
Let's have a look at the specifications for those techno junkies!
CPU Specifications
| | |
| --- | --- |
| Clock frequency | 3.33 GHz |
| Quick path speed | 6400 MT/s |
| Memory controller | DDR3-1066 |
| Parallelism | 6 Physical Cores, 12 Logical Processors (hyper threaded) |
| Memory standard | Triple Channel DDR3 |
| L2 Cache size | 256 KB per core |
| L3 Cache size | 12 MB |
| Transistor count | 1170 Million |
| TDP | 130W |
| Fabrication process | 32nm |
A huge highlight of the architecture of the Intel Core™ i7-980X is the size of the L3 Cache which is 12MB which can be shared by the other processors and the L2 Cache is nothing to scoff at either. This means better memory management with increased performance to the user, whether creating AutoCAD or playing the latest first person shooter.
Add in Turbo Boost which allows for increased CPU speeds (provided nothing is operating too high) and Quick Path Interconnect (QPI) which basically removes the need for a Front Side Bus and this creates a massive improvement in speeds and memory access. HyperThreading even makes a come back with the CPU which allows for better multitasking, more specifically when running different software packages.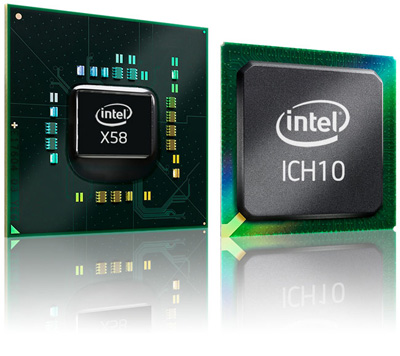 For those interested in overclocking, the Core i7 980X does support this feature through some tweaking with the BIOS, we did not test this feature as the board had to be returned. We have spoken to other testers who have managed to push the CPU to speeds of 4.4GHz and greater with the correct cooling for the CPU and the board. It's definitely something for overclockers to aim at and its almost a ¼ speed improvement over the base speeds.
Test Specifications
Motherboard - ASUS X58 Rampage II Extreme

CPU - Intel Core i7 980X Extreme Edition

Graphics Card - Radeon HD 5870 1024MB

Memory OCZ Blade (3x2048MB) DDR3 2133 MHz (8:9:8:24 2T) @ 1066 MHz CAS9

Power Supply Unit - ANTEC TruePower Quattro Power Supply 1200 watt

Monitor - BenQ G2411HD LCD

Hard Drive - Seagate Constellation

I/O Peripherals - Logitech Gaming Keyboard & Logitech G5 Laser Mouse

Operating System – Windows 7 (64-bit Ultimate)
The first test we put the CPU through was Futuremark's 3DMark06 (still one of the world's most definitive CPU and graphics cards benchmarking programs) and the newer 3DMark Vantage which supports more current technology. We had to run our tests again because we were definitely not expecting what we were about to see.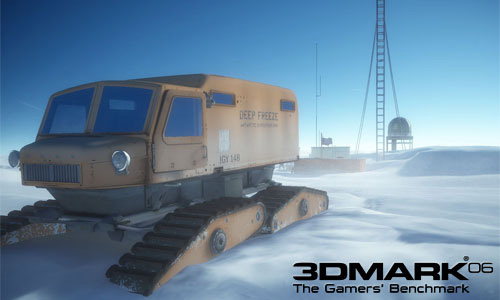 3DMark06
| | |
| --- | --- |
| Intel Core i7 980X | 7299 |
| Intel Core i7 965 | 5701 |
| AMD II X4 965BE | 4719 |
3DMark Vantage
| | |
| --- | --- |
| Intel Core i7 980X | 31768 |
| Intel Core i7 965 | 20128 |
| AMD II X4 965BE | 11081 |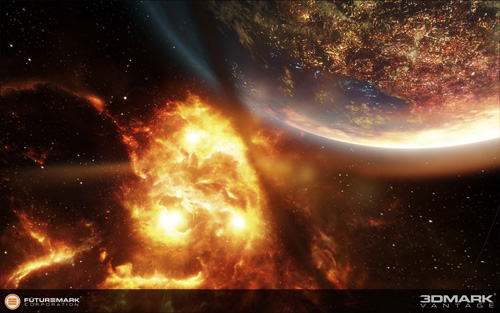 As you can see from the results, the Intel i7 980X definitely creates some very impressive scores when it comes to calculating graphics and CPU power. The gains that were made with the new 3DMark Vantage supports some of the latest features of PC architecture and is great news for gamers which is shown by the results itself.
Far Cry 2
Unlike the fantasy world of Far Cry, the sequel was thoroughly grounded in reality as gamers were caught in a dangerous civil war in Africa. This first person shooter sported some of the nicest graphics of the genre and is a great game to showcase the power of this CPU.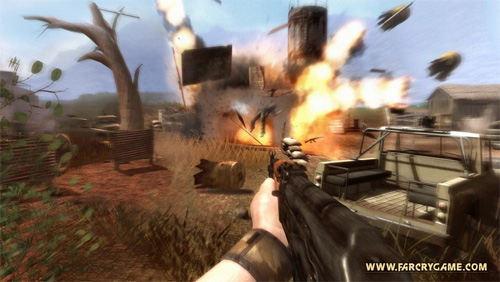 Far Cry 2
1024x768
| | |
| --- | --- |
| Intel Core i7 980X | 132.9 |
| Intel Core i7 965 | 125.3 |
| AMD II X4 965BE | 95.2 |
Far Cry 2
1920x1080
| | |
| --- | --- |
| Intel Core i7 980X | 102.1 |
| Intel Core i7 965 | 99.1 |
| AMD II X4 965BE | 73.1 |
Although not huge results as 3DMARK, Far Cry 2 showed a slight improvement compared to the 965. The reason being, so we believe is that although it has the grunt, unfortunately nothing supports this architecture yet in terms of gaming. Once again, this is mirrored by Unreal Tournament.
Unreal Tournament
1024x768
| | |
| --- | --- |
| Intel Core i7 980X | 299 |
| Intel Core i7 965 | 270 |
| AMD II X4 965BE | 191 |
Unreal Tournament
1920x1080
| | |
| --- | --- |
| Intel Core i7 980X | 220 |
| Intel Core i7 965 | 221 |
| AMD II X4 965BE | 181 |
The final gaming test was Crysis, a game that no human PC can run properly and there was only a fraction improvement over the slightly older 965. Once again, no real games support this powerful architecture yet but if you have the money, than this is definitely the processor to get for all your gaming needs, both now and the future.
Crysis
1024x768
| | |
| --- | --- |
| Intel Core i7 980X | 35 |
| Intel Core i7 965 | 34 |
| AMD II X4 965BE | 30 |
Crysis
1920x1080
| | |
| --- | --- |
| Intel Core i7 980X | 58 |
| Intel Core i7 965 | 58 |
| AMD II X4 965BE | 50 |
Conclusion
I haven't been blown away by a CPU in a few years and it looks like Intel once again proves why they are the top producers of CPU's from this amazingly powerful processor. Even though the performance was better than what is around, developers still need to support multicore processors more and once 6 and 8 core processors start to be released, processors like this will race ahead of the pack like nitro in a car.
For gaming, the processor is not ready for this world but if you're a developer who uses AutoCAD or video coding, than you'll definitely notice a massive speed improvement. Hardcore gamers who want the best may investigate this CPU but for now, I would recommend this to the world of graphics and design.
It's a powerful CPU but at the moment, the world is not ready for the Intel Core™ i7-980X but boy... did we have fun testing it! Of course, the price is a little on the steep side but that's because this is one of the most powerful CPU architectures available to common man.