Intel Core 2 Extreme Processor X6800 &
Intel Core 2 Duo Processor E6700 Review
The battle between Intel and AMD really heats up with the latest offering from Intel, the Intel Core 2 Extreme Processor X6800 and Intel Core 2 Duo Processor E6700 that is truly the next generation of 64-bit computing. With the X6800 aimed at the hardcore gamer or business professional that wants the best, the E6700 makes a nice addition to those that wish to have a happy medium between both worlds.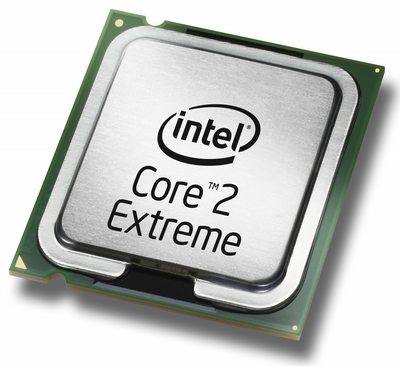 In order to fully test both these processors to their full potential, Intel kindly sent the following review kit that included the following system configurations:
Intel Core 2 Extreme Process X6800
2.94Ghz dual core processor

1066 FSB

4MV unified L2 Cache

Intel Virtualization Technology

Execute disable bit

Intel extended memory 64 technology (Intel EM64t)
Intel Core 2 Duo processor E6700
2.66Ghz dual-core processor

1066 FSB

4MB unified L2 cache

Intel Virtualization Technology

Execute disable bit

Intel extended memory 64 technology (Intel EM64t)
Intel Desktop Board D975XBX
Intel LGA775 socket processors, including new Intel Core 2 Duo and Intel Core 2 Extreme processors

1066 & 800 Front Side Bus Speeds

One PCI Express x16 graphics support with an optional configuation of 2 x 8 graphics support

Intel Hi-Definition Audiot with 7.1 surround sound

Dolby Digital PC Entertainment Experience

Six PCI express x1 support

DDR2-667/533 support

8GB total memory support with ECC capability

Advanced memory timing capability

Four serial ATA ports (3 GB/s)

Intel Matrix Storage Technology supporting RAID, 0,1,5,10 and Advanced host Controller Interface

Serial Peripheral Interface (SPI)

Intel PRO/1000 LAN
As you can see, the review kit is no stranger to performance and needless to say, both CPU configurations are a true powerhouse. With that said, the installation of the both the motherboard and the CPU was rather straightforward, although a little nerve racking at the best times. However, once the CPU's were installed, it was time to benchmark the new processors from Intel but first, a little about the features of the new processors from Intel...
Features
Intel® Wide Dynamic Execution is a combination of techniques (data flow analysis, speculative execution, out of order execution, and super scalar) that Intel first implemented in the P6 microarchitecture used in the Pentium® Pro processor, Pentium® II processor and Pentium® III processors.

Now with the Intel Core microarchitecture, Intel significantly enhances this capability with Intel®Wide Dynamic Execution. It enables delivery of more instructions per clock cycle to improve execution time and energy efficiency. Every execution core is 33% wider than previous generations, allowing each core to fetch, dispatch, execute and retire up to four full instructions simultaneously. Intel Wide Dynamic Execution also includes a new and innovative capability called Macro-Fusion. Macro-fusion combines certain common x86 instructions into a single instruction for execution. Combined, Intel Wide Dynamic Execution increases instruction execution efficiency thus increasing performance and energy efficiency.

Intel® Intelligent Power Capability is a set of capabilities designed to reduce power consumption and design requirements. This feature manages the runtime power consumption of all the processor's execution cores. The result is excellent energy optimization enabling the Intel Core microarchitecture to deliver more energy-efficient performance for desktop PCs, mobile PCs and servers.

The Intel® Advanced Smart Cache is a multi-core optimized cache that significantly reduces latency to frequently used data, thus improving performance and efficiency by increasing the probability that each execution core of a dual-core processor can access data from a higher-performance, more efficient cache subsystem.

Intel® Smart Memory Access improves system performance by optimizing the use of the available data bandwidth from the memory subsystem and hiding the latency of memory accesses. Intel Smart Memory Access includes an important new capability called "memory disambiguation," which increases the efficiency of out-of-order processing by providing the execution cores with the built-in intelligence to speculatively load data for instructions that are about to execute before all previous store instructions are executed.

The Intel® Advanced Digital Media Boost is a feature that significantly improves performance when executing Streaming SIMD Extension (SSE/SSE2/SSE3) instructions. They accelerate a broad range of applications, including video, speech and image, photo processing, encryption, financial, engineering and scientific applications. The Intel Advanced Digital Media Boost feature enables these 128-bit instructions to be completely executed at a throughput rate of one per clock cycle, effectively doubling, on a per clock basis, the speed of execution for these instructions as compared to previous generations.
...continued
The Conroe Processor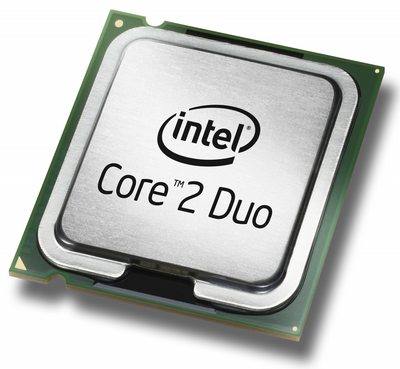 Both these dual-core processors are part of the new Conroe family of processors with the E6700 running at 2.66Ghz and the X6800 running at a powerful 2.93Ghz. Although speed was the penultimate performance measure in CPU's, speed has now taken a back seat in the dual-core processor market, proving that CPU speed is no longer the key indicator in performance.
Bigger is not always better

Probably one of the first things you will notice about the Conroe family of processors is the size of the CPU that fortunately fits into existing socket 775 architecture. A bonus for users of existing 775 motherboards, however older 775 motherboards may have compatibility issues so it's advised to check your distributors website before making any rash purchases.
Another interesting fact is that the Conroe processors now use the Core microarchitecture that is based on the Pentium M processor core and with this new inclusion of dual-core processing, HyperThreading Technology (HTT) has been replaced because the dual-core processors now performs the same function of two CPUs.
In laymen's terms, HTT processors basically emulated another processor which of course slowed the CPU down, however with dual-core processors, there are virtually two cores in the CPU which is great for multitasking and is also the future of computing, especially for powerful office packages or gaming.
Another new feature of the Conroe is that the Advanced Smart Cache of the microarchitecture now shares the L2 cache which is dynamically allocated based on workload, unlike previous dual-core processors. This new design allows for greater flexibility that means the entire 4MB of the L2 can either be joined or split, depending on applications or games.
Green Power

The Core microarchitecture uses quite a bit less power than its older siblings which in turn creates less heat and strain on the CPU and motherboard. With that said, our current CPU (Pentium Extreme Edition 955), although a powerhouse does generate quite a bit of heat even with the might of the BlueOrb II cooling fan that attempts to cool both cores. Thankfully this is a thing of the past with Core microarchitecture, ensuring safer running speeds and less heat problems.
Intel Virtualization Technology

Both Conroe CPU's also supports Intel Virtualization Technology that basically allows the user to run different operating systems at the same time such as Windows XP and Linux through independent partitions. With Virtualization Technology and in conjunction with a software layer that apportions hardware resources to each operating system (Virtual Machine Monitor), a single platform can effectively function as several virtual machines, with each running a different operating system and each sharing the platform's hardware resources.

With the variety of additional features on the Conroe, it not only makes your PC experience exceptionally smooth but also exceptionally safe with enhanced security, virtualizations and true 64-bit computing which although was once the future is now the present. CPU's with dual-core processors will truly have an advantage over single-core CPU's when Microsoft's new operating system is released early next year.
Benchmarking
PCMark05 was used to benchmark a variety of real-world computer tests that included startup speeds, operating system and application performance, 2D & 3D rendering, multitasking and Hard Drive tests. In total there are 11 tests with each one designed to represent a certain type of PC usage. By running these tests, PCMark05 stresses the components in a similar manner as they are stressed in normal home or work usage. However to keep things less verbose... seeing is believing.
PCMark05 Professional (System)

| | |
| --- | --- |
| Core 2 Extreme X6800 | (7634) |
| Core 2 Duo E6700 | (7348) |
| Pentium EE 955 | (6348) |
| Pentium D 950 | (5934) |
PCMark05 Professional (Memory)

| | |
| --- | --- |
| Core 2 Extreme X6800 | (6023) |
| Core 2 Duo E6700 | (5730) |
| Pentium EE 955 | (4903) |
| Pentium D 950 | (4302) |
PCMark05 Professional (CPU)

| | |
| --- | --- |
| Core 2 Extreme X6800 | (7501) |
| Core 2 Duo E6700 | (6734) |
| Pentium EE 955 | (6129) |
| Pentium D 950 | (5458) |
As you can see from the results, both Conroe CPU's work remarkably well when compared to the relatively new Pentium EE 955 and Pentium D 950. The revamped microarchitecture makes a huge difference to computer speeds, proving that this CPU will run on a variety of operating systems at its full potential from day one.
3DMark06 Professional
3DMark06 is the latest version in the popular 3DMark series of gaming benchmarks and requires DirectX 9.0 compatibility to truly give your computer that professional graphical edge4. 3DMark06 was used to measure a variety number of graphical aspects of the operating system under the powerful DirectX 9.0 with a default resolution of 1280x1024 in32 bit.

| | |
| --- | --- |
| Core 2 Extreme X6800 | (2594) |
| Core 2 Duo E6700 | (2312) |
| Pentium EE 955 | (1999) |
| Pentium D 950 | (1723) |
Once again both the X6800 and E6700 do a remarkable job at rendering high-end graphics, ensuring that both these CPU's will run all games exceptionally well.
Sandra 2007 Benchmarking
SiSoftware's Sandra 2007 was another benchmarking program that was used to re-test real-world benchmarking which is also the world leader in benchmarking software that also has the ability to compare the processor to almost every CPU in existence.
Sandra 2007 CPU Arithmetic
| | |
| --- | --- |
| Core 2 Extreme X6800 | (34567) |
| Core Duo E6700 | (24662) |
| Pentium EE 955 | (19234) |
| Pentium D 950 | (17438) |
Sandra 2007 CPU Multimedia
| | |
| --- | --- |
| Core 2 Extreme X6800 | (206143) |
| Core Duo E6700 | (167234) |
| Pentium EE 955 | (74325) |
| Pentium D 950 | (69324) |
Unlike PCMark05 Professional, the results were a little diverse with the Core 2 Extreme X6800 being the king of the hill and blew just about everything else away.
Gaming
Quake 4 is the latest in 3D first-person shooters from id Software and Raven and although based on the DOOM 3 engine, the graphics are amazing and is a true benchmark for modern CPU's and graphic cards. As with Quake 4, the Core CPU's scored equally similar results in Doom 3.
Quake 4

| | |
| --- | --- |
| Core 2 Extreme X6800 | (232.4) |
| Core Duo E6700 | (221.4) |
| Pentium EE 955 | (185.3) |
| Pentium D 950 | (175.3) |
Doom 3

| | |
| --- | --- |
| Core 2 Extreme X6800 | (212.4) |
| Core Duo E6700 | (201.4) |
| Pentium EE 955 | (145.1) |
| Pentium D 950 | (135.2) |
Both games were run in a resolution of 800x600x32-bit for some extremely impressive results. Unofficially, FarCry and Prey performed spectacular results at high detail with little or no slowdown present. For gamers looking to upgrade and give their games that true Hollywood-style quality, I would highly recommend that you invest in either on of these CPUs.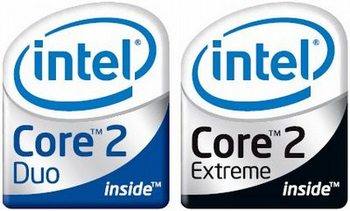 Conclusion

In conclusion, the Intel Core 2 Extreme X6800 and Core Duo E6700 are definitely leaders in the field of CPU's with high performance, low power consumption and backward compatibility with the 775 motherboards. Unfortunately for now, the price of both CPU's are quite expensive but for those wanting the best performance available, it's hard not to consider either one of these CPU's.