Kingston HyperX 3K 120HD SSD
Kingston's HyperX 3K series of SSD drives is aimed at the computer enthusiast and gamer which comes in four sizes that include 90GB, 120GB, 240GB and 480GB. SSD's (solid-state drives) are a far cry from traditional hard drives that use magnetic discs as SSD drives are similar to FLASH memory which creates some great benefits to users. These include lower access times, lower latency times, less power (green) and more importantly, considerably faster.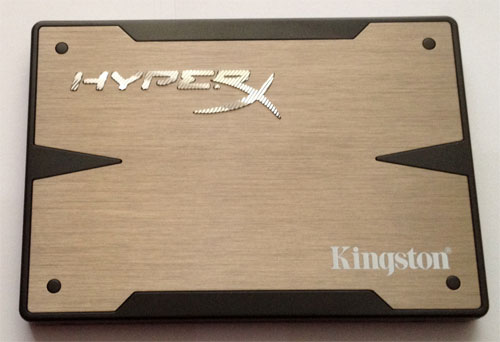 The Kingston HyperX 3K 120GB SSD which we reviewed boasts a premium 3000 program-erase cycle Toggle NAND with a second-generation SandForce controller that in turn creates some exceptional read times. These are perfect for gaming and a variety of other computing functions such as multimedia and other number crunching thanks to the high-speed SATA Rev. 3.0 (6Gb/s). The product also comes with a 3-year warranty plus free tech support.

Features & Specifications
SandForce controller technology

High-speed SATA Rev 3.0 (6Gb/s) transfer speeds

Advanced Wear-Leveling Technology

User-Configurable Over Provisioning4

Performance — incredible speeds for enhanced productivity

Reliable — much less likely to fail than a standard hard drive

Shock-Proof — dropping your notebook no longer means losing your data

Cool & Quiet — runs silent and with no moving mechanical parts to generate heat

Innovative — uses NAND Flash memory components

Supports TRIM3 — enhances device wear leveling by eliminating merge operation for all deleted data blocks

Supports S.M.A.R.T. (Self-Monitoring, Analysis and Reporting Technology)

Guaranteed — three-year Kingstonฎ warranty, 24/7 tech support
Specifications
Capacities1: 90GB, 120GB, 240GB, 480GB

Sequential reads2: SATA Rev. 3.0

90GB / 120GB / 240GB – 555MB/s

480GB – 540MB/s

Sequential writes2: SATA Rev. 3.0

90GB / 120GB / 240GB – 510MB/s

480GB – 450MB/s
Contents
HyperX SSD

2.5" fitting tray – including screws

Hardware installation tool
Test Machine Specifications
Intel Core i7-3960X Processor

Kingston KHX 1600C9D3K4/16GX Memory (16GB)

ASUS P9X79 Motherboard

Cooler Master M2 520W Silent Pro Power Supply

Cooler Master Silencio 550

Cooler Master X6 CPU Fan

Kingston 240GB SSDNow 200 Hard Drive

Seagate Constellation

LG CH12LS28 12X BD-R Blu-ray DVD Combo Drive

Radeon HD 7850

Windows 7 64 ultimate

Logitech G510 Keyboard
Installation of the Kingston HyperX 3K 120GB SSD was a breeze and as it came with a fitting tray, inserting this into our test machine proved quite easy. To connect the device to our test machine, we simply connected the SATA3 - 6Gbps cable to the drive and then connected the power cable. Installation was complete. If you do come across any issues during installation, then Kingston offer free tech support in order to get the drive up and running.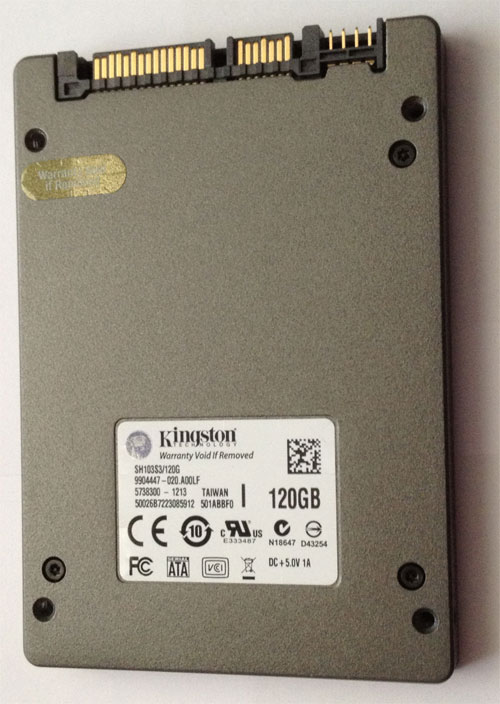 Benchmarks
We first tested the drive with ATTO Disk Benchmark which is a popular benchmarking program for hard drives. As a comparison, we tested this with a traditional Seagate Constellation Drive and a Kingston SSD Now Drive. As you can see from the results, although it did not beat the SSD Drive, it still produced some decent results. On our test machine, Windows boots in around 25 seconds on the SSD now drive and about 30 seconds with the HyperX 3K.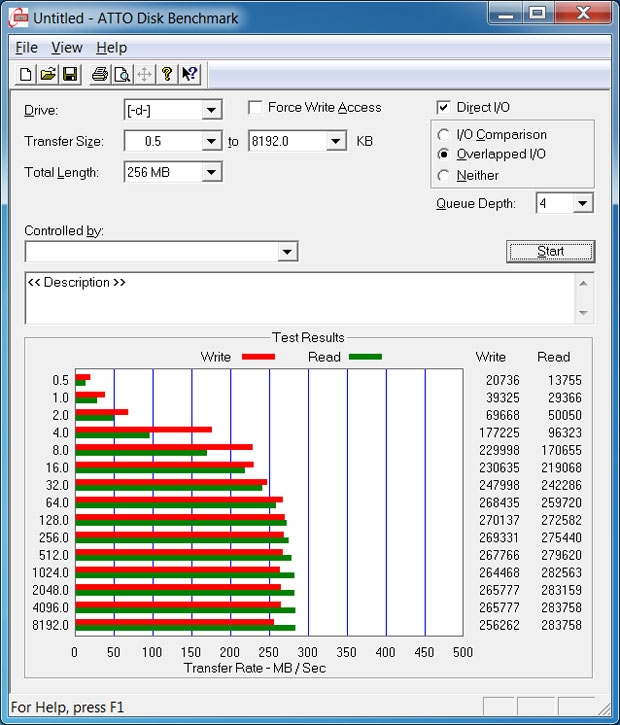 Kingston HyperX 3K Drive (lower numbers are better)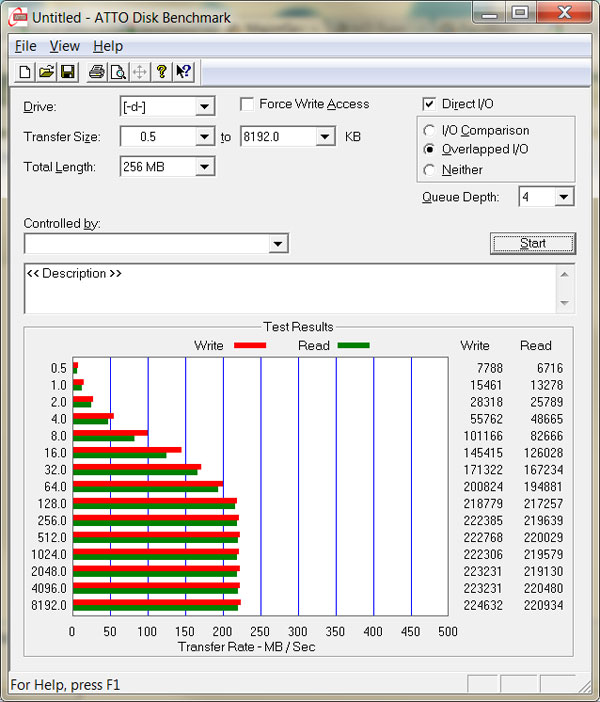 Kingston SSDNow Drive (lower numbers are better)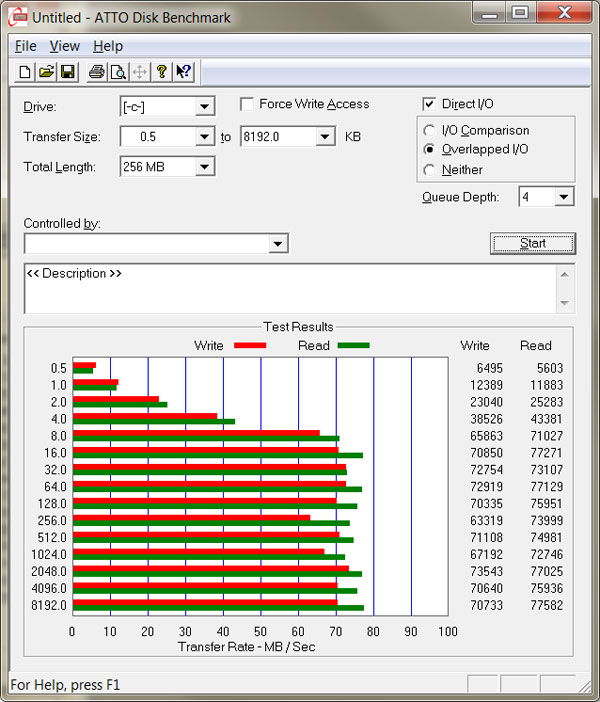 Seagate Constellation Drive (lower numbers are better)
Other programs such as Photoshop, Microsoft Office all opened exceptionally fast and almost in line with our other SSD drives. Games were equally as good, especially games such as Crysis 3 and Battlefield 3. All in all, the drive performed exceptionally well for all facets of computer use.
Final Thoughts?
In conclusion, the Kingston HyperX 3K 120GB SSD is quite an impressive drive and more importantly is quite affordably priced for users who wish to upgrade their PC's to SSD technology. The benefits of having an SSD installed in your PC is unparalleled that boasts some great performance, especially when accessing data. We could happily recommend this drive for gamers and computer enthusiasts who need either a fast boot drive or a second drive for gaming due to get the best from your PC.
Recommended!