Gigabyte AMD Radeon HD 7790
Being a gamer can be expensive, especially that every few months or so, a new CPU or GPU is released. Thankfully AMD have come to the rescue with their new entry-level gaming card, the Radeon HD 7790 which boasts a core speed of 1000Mhz (overclocked to 1075Mhz with the Gigabyte model), 1GB of GDDR5 RAM and is based on the 28nm GCN architecture.
It's great value for money and performance.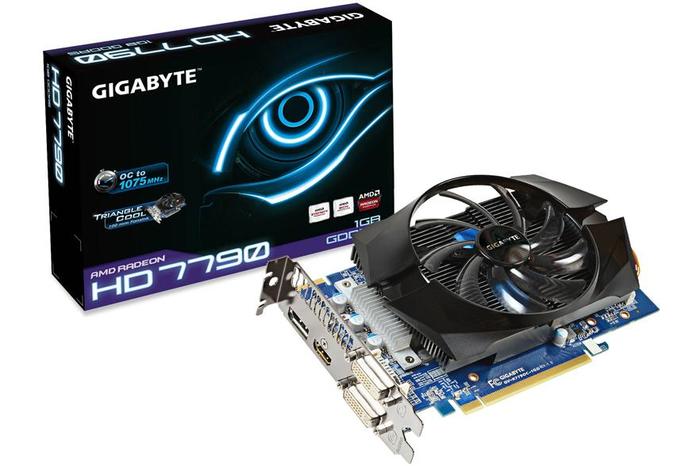 Add in PCI Express 3.0 and faster GPU to CPU communication and this card definitely has many tricks up its sleeve for the gamer, including overclocking abilities and 1080p support which challenges similar NVidia Cards. Then you have AMD Eyefinity which allows for additional screens and AMD EyeSpeed for improved video playback and this card definitely is more than meets the eye.
A full list of specifications can be found at the end of this review.
Card Highlights
Architecture - Graphics Core Next

Stream Processors - 896

Engine Clock (Reference) - 1Ghz

Bit-interface / Memory Type - 128bit / 1GB GDDR5

Memory Data Rate - 6.0 Gbps

Typical Power Draw - 85W

Maximum Displays 6
In terms of design, the card measures at 20.1cm x 3.7cm x 3.7cm and is quite small in terms of a GPU. On the back of the card, it supports a variety of connections that include Dual-link DVI-I, DVI-D, HDMI plus 2 mini DisplayPorts. The card needs a power supply of a minimum of 450 watts and comes with a very unusual cooling system dubbed Triangle Cool which is a 100mm fansink. This technology is meant to assist in dissipating the heat more efficiency than other fans and is super quiet, even while gaming.
Box Contents
It's also a very light card in terms of weight when compared to other gaming cards. Installation is simple, you simply slot it into a spare PCI 3.0 slot, connect the power via the included 6-pin PCI express power cable and wait for your PC to either install the drivers or prompt the user. This whole process should take no more than 5 minutes. Like most gaming cards, it does support crossfire which allows the user to connect an additional card to it for more gaming power.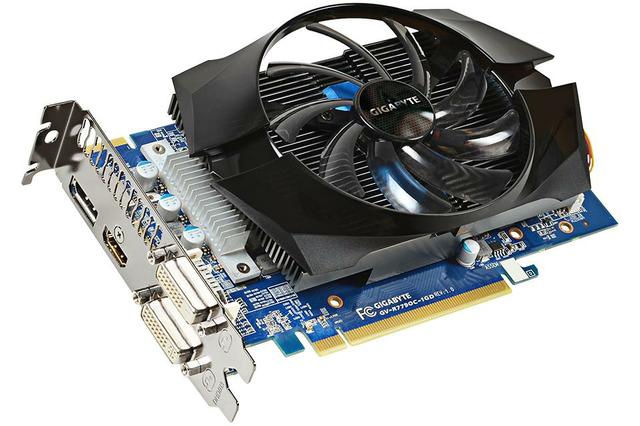 Test System Specifications
Intel Core i7-3960X Processor

Kingston KHX 1600C9D3K4/16GX Memory

ASUS P9X79 Motherboard

Cooler Master M2 520W Silent Pro Power Supply

Cooler Master X6 CPU Fan

Kingston 240GB SSDNow 200 Hard Drive

Seagate Barracuda 1TB (600 MBps - 7200 rpm)

LG CH12LS28 12X BD-R Blu-ray DVD Combo Drive

Windows 7 64 ultimate
When it comes to testing, we tested games on the "high" setting and the results were quite interesting as the card produced some exceptional results. Let's have a look at 3DMark 11, one of the world's most definitive benchmark programs and some games of course!
3DMark 11 (Performance Preset)
Score: 6112

3DMark 11 is the latest version of the world's most popular benchmark. Designed to measure your PC's gaming performance 3DMark 11 makes extensive use of all the new features in DirectX 11 including tessellation, compute shaders and multi-threading. Compared to other cards, 6112 is very good, especially considering how powerful this program was. At times it was silky smooth to watch.

Metro 2033 (High - 1920 x 1080)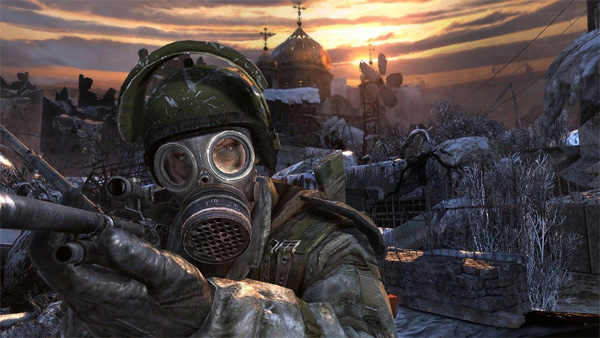 26 Frames Per Second

Set in the shattered subway of a post apocalyptic Moscow, Metro 2033 is a story of intensive underground survival where the fate of mankind rests in your hands. In 2013 the world was devastated by an apocalyptic event, annihilating almost all mankind and turning the earth's surface into a poisonous wasteland. At 26 frames per second, it did make Metro 2033 a little hard to play but by playing with the resolution or detail level, we did get it to an acceptable 50 frames per second.

DiRT 3 (Ultra - 1920 x 1080)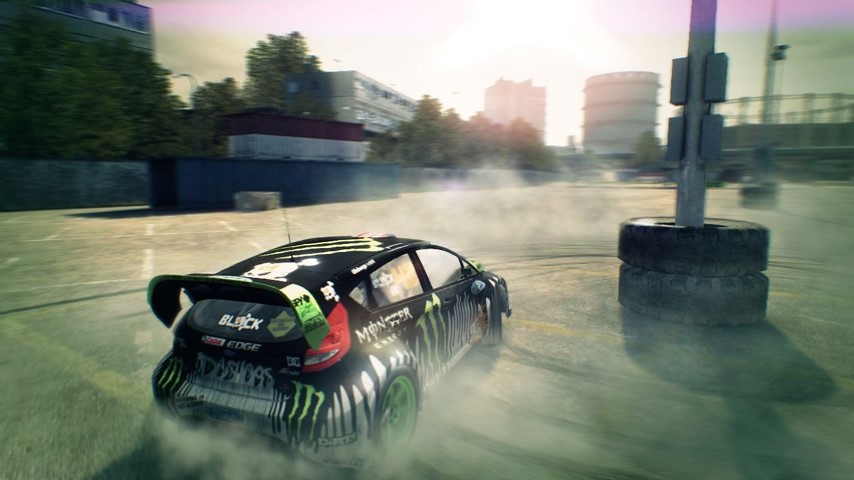 69 Frames Per Second

DiRT 3 will boast more cars, more locations, more routes and more events than any other game in the series, including over 50 rally cars representing the very best from five decades of the sport. What can we say... almost 70 frames per second for silky smooth flawless gaming.
Battlefield 3 (Ultra - 1920 x 1080)


35 Frames Per Second
Battlefield 3 leaps ahead of its time with the power of Frostbite 2, the next instalment of DICE's cutting-edge game engine. This state-of-the-art technology is the foundation on which Battlefield 3 is built, delivering enhanced visual quality, a grand sense of scale, massive destruction, dynamic audio and incredibly lifelike character animations. At 35 frames per second, the game was playable but with more tweaking, we pushed this considerably higher.
Starcraft II: Heart of the Swarm (High - 1920 x 1080)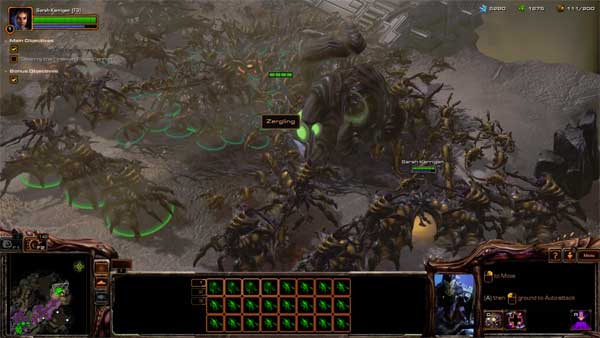 51 Frames Per Second

Heart of the Swarm picks up the story of StarCraft II where the 2010 release, Wings of Liberty, left off, focusing on Kerrigan's quest to reunite the Swarm and exact revenge on Arcturus Mengsk. Over 50 frames per second... that's called gaming!

Tomb Raider (High with TressFX- 1920 x 1080)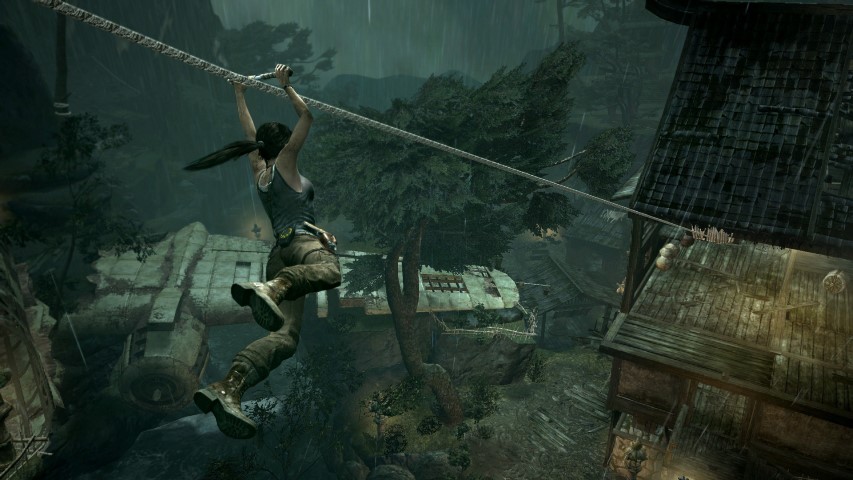 36 Frames Per Second
Tomb Raider is an Action-Adventure game that introduces players to the origin of one of the most identifiable video games icons of all-time, Lara Croft. The game features a blend of survival, stealth, melee and ranged combat, and exploration gameplay as a young Lara Croft is forced to push herself past her know limits to survive and unravel the dark history of a forgotten island.
Lara never looked better than this, especially with the TressFX hair technology which made Lara look real. 36 frames per second was good but it did slow down in the outdoor areas. We had to drop the detail or the resolution to make it truly playable.
Bioshock Infinite (High - 1920 x 1080)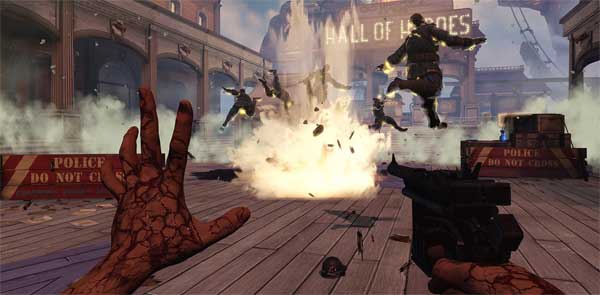 34 Frames Per Second

In this first-person shooter set in 1912, the player assumes the role of former Pinkerton agent Booker DeWitt, who is sent to Columbia to rescue Elizabeth, a young woman imprisoned there since childhood. He develops a relationship with Elizabeth, augmenting his abilities with hers so they may escape from a city literally falling from the sky. At almost 35 frames per second, the new Bioshock looked amazing at 1080p.
Final Thoughts?
Given the affordable price of the AMD Radeon HD 7790 (Under $200AUS - April 2013), the card does perform quite well for a gaming card, provided you lower the detail or the resolution on some games.
Certain games such as Tomb Raider and Bioshock Infinite run like a charm and we'll never get tired of seeing Lara Croft's realistic hair detail thanks to the TressFX Hair technology.
The card handles 1080p well, although when it got to higher resolutions, it did struggle. Ideally the card should be used at a resolution of 1080p with some tweaking of the settings to get that perfect frame rate.
Apart from gaming, Windows 7 looked spectacular as did playing our Blu-ray movies through the card. Photos looked sharp with realistic colours and all in all, this card is a winner, considering its excellent price range!
Specifications
1000MHz Engine Clock
1GB GDDR5 Memory
1500MHz Memory Clock (6.0 Gbps GDDR5)
96GB/s memory bandwidth (maximum)
1.79 TFLOPS Single Precision compute power
GCN Architecture

14 Compute Units (896 Stream Processors)
56 Texture Units
64 Z/Stencil ROP Units
16 Color ROP Units
Dual Geometry Engines

128-bit GDDR5 memory interface
PCI Express 3.0 x16 bus interface
DirectX® 11.1-capable graphics
OpenGL 4.2 support
Partially Resident Textures (PRT)

Ultra-high resolution texture streaming technology

Image quality enhancement technology

Up to 24x multi-sample and super-sample anti-aliasing
Adaptive anti-aliasing
Morphological Anti-Aliasing (MLAA)
Enhanced Quality Anti-Aliasing (EQAA)
DirectX® 9/10/11 Super-Sample Anti-Aliasing (SSAA)
16x angle independent anisotropic texture filtering

AMD Eyefinity multi-display technology2

Up to 6 displays supported
Independent resolutions, refresh rates, color controls, and video overlays
Display grouping

Combine multiple displays to behave like a single large display

Discrete Digital Multi-Point Audio (DDMA)

AMD App Acceleration3

Supports OpenCL™ 1.2, DirectCompute 11 & Microsoft C++ AMP
Double Precision Floating Point
AMD HD Media Accelerator

Unified Video Decoder (UVD)

H.264
VC-1
MPEG-2 (SD & HD)
MVC (Blu-ray 3D)
MPEG-4 Part 2 (DivX/Xvid)
Adobe Flash
DXVA 1.0 & 2.0 support
WMV HD

Video Codec Engine (VCE)

Multi-stream hardware H.264 encoder
Full-fixed mode: 1080p @ 60 FPS encoding
Hybrid mode: Stream Processor-assisted encoding

Enhanced Video Quality features

Advanced post-processing and scaling

Deblocking
Denoising
Automatic deinterlacing
Mosquito noise reduction
Edge enhancement
3:2 pulldown detection

Advanced video color correction

Brighter whites processing (Blue Stretch)
Independent video gamma control
Flesh tone correction
Color vibrance control
Dynamic contrast
Dynamic video range control

AMD HD3D technology5

Stereoscopic 3D display/glasses support
Blu-ray 3D support
Stereoscopic 3D gaming
3rd party Stereoscopic 3D middleware software support

AMD CrossFire™ multi-GPU technology6

Supports dual-GPU performance scaling

Cutting-edge integrated display support

DisplayPort 1.2

Max resolution: 4096x2160 per display
Multi-Stream Transport
21.6 Gbps bandwidth
High bit-rate audio
Quad HD/4K/UHDTV video support
1080p60 Stereoscopic 3D

HDMI® (With 4K, 3D, x.v.Color™ and Deep Color)

Max resolution: 4096x2160
1600p60 Stereoscopic 3D
Quad HD/4K/UHDTV video support

Dual-link DVI with HDCP

Max resolution: 2560x1600

VGA

Max resolution: 2048x1536

Integrated HD audio controller

Output protected high bit rate 7.1 channel surround sound over HDMI with no additional cables required
Supports AC-3, AAC, Dolby TrueHD and DTS Master Audio formats

AMD PowerPlay™ power management technology4

Automatic power management with low power idle states

AMD PowerTune technology with Boost4

Dynamic performance enhancement for games
GPU-managed automatic overclocking
Intelligent thermal/power management technology

AMD ZeroCore Power technology4

Ultra-low idle power when the connected display is in power saving mode
Efficient low power mode for desktop work
Secondary GPUs in an AMD CrossFire™ technology configuration power down when unneeded

AMD Catalyst™ graphics and HD video configuration software

Software support for Windows 7, Windows Vista and Windows 8
AMD Catalyst™ Control Center - AMD Catalyst™ software application and user interface for setup, configuration, and accessing features of AMD Radeon products.
Unified Graphics display driver - AMD Catalyst™ software enabling other PC programs and devices to use advanced graphics, video, and features of AMD Radeon™ products.