Recently, because of the awesome editors at Impulse Gamer and the epic staff at GamesterGear, I was able to unbox and review some gamer gear for the site and for my YouTube channel. As soon as the GamsterGear Cruiser headset came in the mail I was ready to go! The headset was in a nice showy box that read "Cruiser P2310" which is the second-newest in the series. First thing I noticed was the matte finish of the packaging and the metallic logo on the front. I do have a weakness for nerdery that comes in a nice, neat package!
Feel free to watch the video above, but if you prefer a transcript, here are some of my pros and cons after reviewing the headset, and what my final conclusion is for the GamesterGear Cruiser P3210 Headset for PS2 and PC gaming.
PROS
The headset is lightweight and comfortable. It has cushioning for the top of my head and for my ears. The ear cushioning is the kind that will not start to peel and wear out. I've had issues with this on my Steelseries headset in the past. The cord is thin at the top where it weighs on the set, but then becomes thick after the mixer mid-length in order to avoid twisting and tangling of the remaining wire length -- yet again another previous issue I have had with headsets.
The extra bass on the headset is absolutely amazing, and was hands-down my favorite feature of this set. I love this because it will makes games like FPS shooters so much more realistic, not to mention how freaking awesome it sounds when listening to dubstep. The playback sound for the mic is cool too, no lag, and just the right volume so you can hear yourself while you are in-game. I like that the mic is detachable as well, this makes it easier to tailor to your needs as a headset.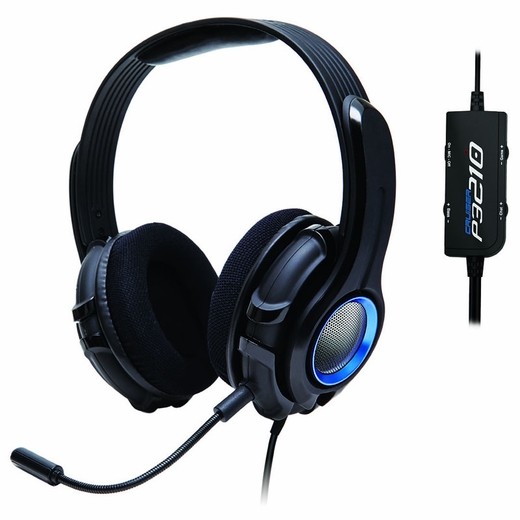 CONS
There were a few cons about this product that I came across, the biggest being the constant feedback and noise in the headphones when I plugged it in. I don't know if I stumbled on a defective piece or not, but nothing I could do got rid of this for me. I even tried plugging it into a grounded USB so that there wouldn't be any interference, but this didn't help. The whining is so bad that I have to turn my music full-blast to drown it out.
However, I doubt this is a common problem, and I am sure warranties and other contingencies set in place by GamesterGear would easily rectify this issue. Another downside, and one of the only others I saw, was that the feel and material of the product was a bit cheap or weak. This may be for flexibility, breathe-ability and other factors making this a comfortable headset for long gaming sessions, but I prefer more solid construction and something other than cheap toy-esque plastics. Oh, and one other thing... it doesn't come in pink!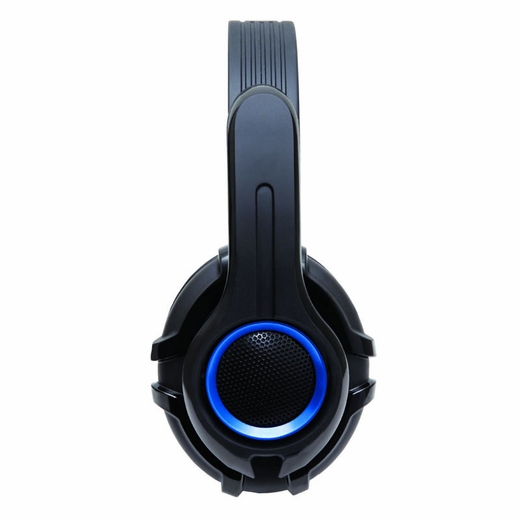 Final Thoughts?
Overall the GamesterGear Cruiser P3210 is a solid headset, provided you get one that doesn't have whining feedback issues. It has great little extras like bass boost, thick cords, and detachable mics that make it unique and high quality. I wouldn't mind switching out for this product while gaming and streaming myself!
Check out their latest products at www.gamestergear.com!