EyeTV Netstream DTT
Network Dual Tuner
(DTT DVB-T Freeview TNT TDT)
With so many PVR (personal video recorder) options available for the consumer, the recording of live TV is definitely a landmine for the uninitiated. You have standalone devices like TiVO, USB TV adapters for your Mac/PC and even TV's that allow you to connect a USB thumb drive and these are only a few of the different technologies available. Throw in a variety of brands, a myriad of products that seem to cross-over with each other and for some, the choice is not that easy as to what will be your primary PVR option.

However if your an Apple fan (PC users can still apply), Elgato's EyeTV Netstream DTT may be the perfect option for you as it allows you to stream live TV onto your computer network that even includes the iPhone. Best of all, this device connects to your wireless router which means cables are now a thing of the past and you can enjoy free to air TV in any room of your house. Add in FULL HD and you'll be watching and recording your favourite TV shows from the comfort of your Mac/PC and with a dual tuner, this allows for several options over your home network such as one user recording and another one watching regular Freeview TV.
Our first thoughts of the unit was that the design of the EyeTV Netstream DTT is quite sleek yet Spartan that makes it the perfect device to be located anywhere in your house without it being an eye sore. The box basically has a connection for a terrestrial aerial and network cable with all the processing done by your PC. It even comes with a small antenna that can bypass your wired antenna connection, provided you have decent reception.
The installation process of Elgato EyeTV Netstream DTT was a breeze and even those with a minimal amount of computer experience can easily setup and configure their new PVR network. It should be noted however that the installation on the Mac is far superior than the PC. We did have a few hiccups with our Windows 7 machine not recognising the unit but after a software update, everything seemed to work fine.
The only tricky aspect of the Netstream DTT is that you need to have your router near your antenna connection (e.g. in the same room). In a perfect world, it would be wireless to your router and then wireless to your computer network. Also, in relation to running this software on your PC, you do need a rather decent CPU behind the processing, including a good network setup because it is rather CPU intensive while using this on a PC. However on the Mac, it seemed to run faster and less interference with the Operating System. With that said, the system requirements of this product can be found at the end of this review.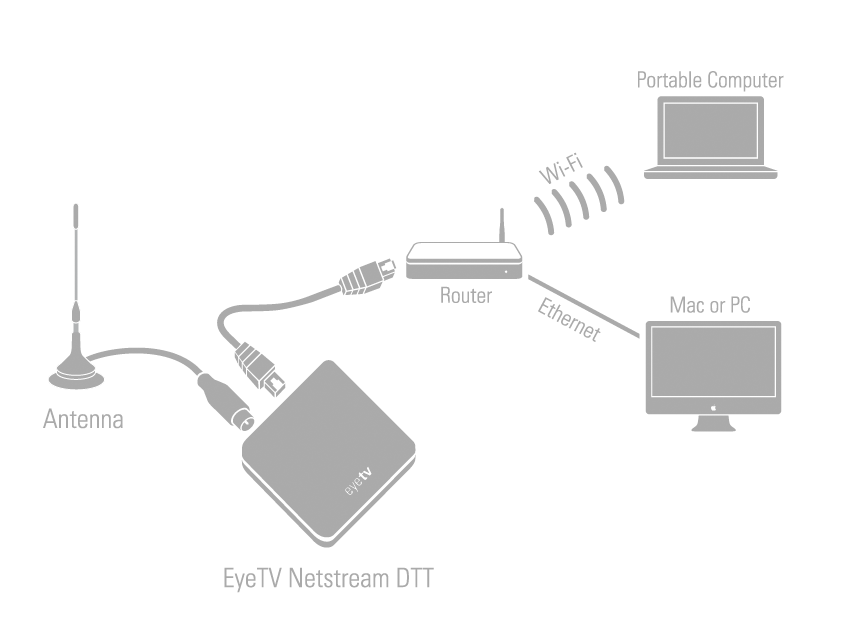 Once the EyeTV Netstream DTT was installed, we were treated to a rather intuitive interface and as the unit is an intelligent device, it has a centralised configuration point via the web browser. By centralising the configuration, it means that all settings will relay over the network without complicated configurations on every computer over your network.
The software included for this product include EyeTV 3 for the Mac and Terratec Home Cinema (compatible with Windows Media Center), two easy to use software packages. Although our favourite PVR software or more particular hardware is TiVO but both these programs still do a good job at accessing your favourite TV channels, recording, scheduling, electronic program guide etc. Once it scanned for all the channels in Australia, we were watching TV from the comfort of our desktop and laptop computers.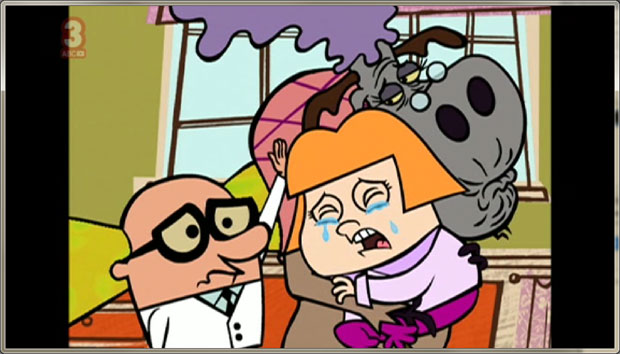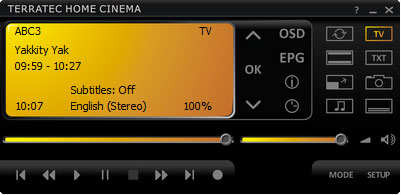 The video and audio quality of the EyeTV Netstream DTT is exceptional. However this is dependent on a few factors, the strength of your antenna signal, whether you have access to HDTV via DVB-T and signal quality of your wireless network. If you do, you can experience 720p and 180i HDTV (MPEG-@ & H.264/AVC) video quality that looks quite impressive on our monitors and laptops. With that said, the Elgato boast that the quality setting of the EyeTV Netstream DTT is only Lossless. Add in Dolbyฎ Digital sound and users can experience all the bells and whistles of FULL HD TV on their computer network with no loss of quality.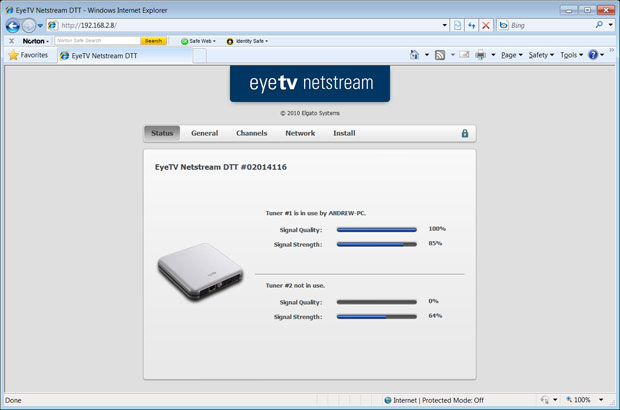 In terms of the software, the programs allows you to change channels and record Live TV. There is also a 14-day electronic program that allows you to see upcoming TV programs and you also have the ability to get a "season pass" for your favourite series.
In terms of recording, the software even allows you to archive a program onto a DVD or even export a show onto your Apple TV, iPhone, iPod and even PlayStation Portal. The Apple software flawlessly integrates with both Apple TV and iTunes quite well, although the PC software is a little bit more clunky.
You can even display two channels on your Mac/PC at once, however if one person is already recording on their computer, this will limit the other person to one channel. If you own an iPhone or iPad, you can purchase the EyeTV software for $5.99 (AUD) which basically allows you to access the EyeTV software and hardware via your smart device to watch TV, recordings or access the program guides to record TV on your Mac/PC.
In the end, Elgato's EyeTV Netstream DTT is a great option for both Mac and PC users who wish for the convenience of recording live TV onto their computers and laptops. With a dual tuner, and wireless connectivity, the installation and scope of the product is quite impressive and the only drawback we could find with the EyeTV Netstream DTT is that you do need a good computer to run it and you need to have your router and antenna connection in the same room.
Apart from this, the EyeTV Netstream DTT is a great product!