Cygnett PowerMiniUSB car charger
I love my iPhone and my wife loves her iPod Touch and charging is always a problem between us, especially when we're out and about. Car chargers are available but sometimes there are issues with iPhones and this is where the Cygnett PowerMiniUSB car chargers comes into play. This ultra compact device simply plugs into your charger in your car and presto, you can connect a variety of USB powered devices. Best of all, the PowerMiniUSB car charger is compatible with the iPhone, iPod and even Blackberries.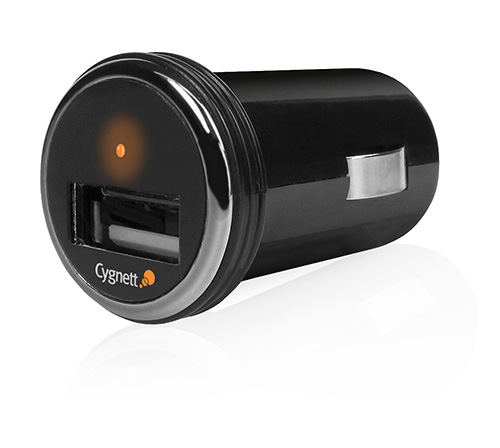 Another highlight of the PowerMiniUSB car charger is that it's a fast charge device which provides rapid charging for your USB devices and we charged our iPhone and iPod Touch in no time. We went for a long drive on the weekend and we took turns in charging our device to and from our destination, ensuring that our devices were charged. For those cars with a charger on the dashboard of your vehicle, this device sits quite flush with that, almost making it appear like part of your vehicle. Our charging port is located in the central console of the car but as the device is quite compact, we had no issues in using it there.
The only issue with the device is that external USB cables are required so if you want to charge your Apple smart device (e.g. iPhone), you need to ensure that you bring your cable with you and this is the same for other devices such as the Blackberry or even a Zen MP3 player for example. The device also has a power light on it, indicating that your device is being charged and it even comes with a 2-year manufacturer's warranty for additional piece of mind.
Definitely great value and good design!