Not only does this case look great, it comes in a variety of colours (Black, Blue, Pink, White & Lime) but it also offers additional grip and is impact resistant. This means should the unthinkable happen and you accidentally drop your Samsung Galaxy S4, the FitGrip Hybrid Active Case will absorb the shock of the fall and keep your precious Smart Phone Safe. The raised edges will also keep your screen safe.
The design of the FitGrip looks great with the back of the case, a gloss white (or the above mentioned colours) that has a black rubber border. This rubber border is also the impact resistance of the case. The case even has this ergonomic design that makes it fit better in your hand. The FitGrip also comes with a screen protector that is the first step of the installation the process.
In order to install the screen protector, you first need to remove the first layer of film from the screen protector and carefully line it up with your Galaxy S4. Once you have laid the first layer down, you simple remove the second layer and the screen protector is installed.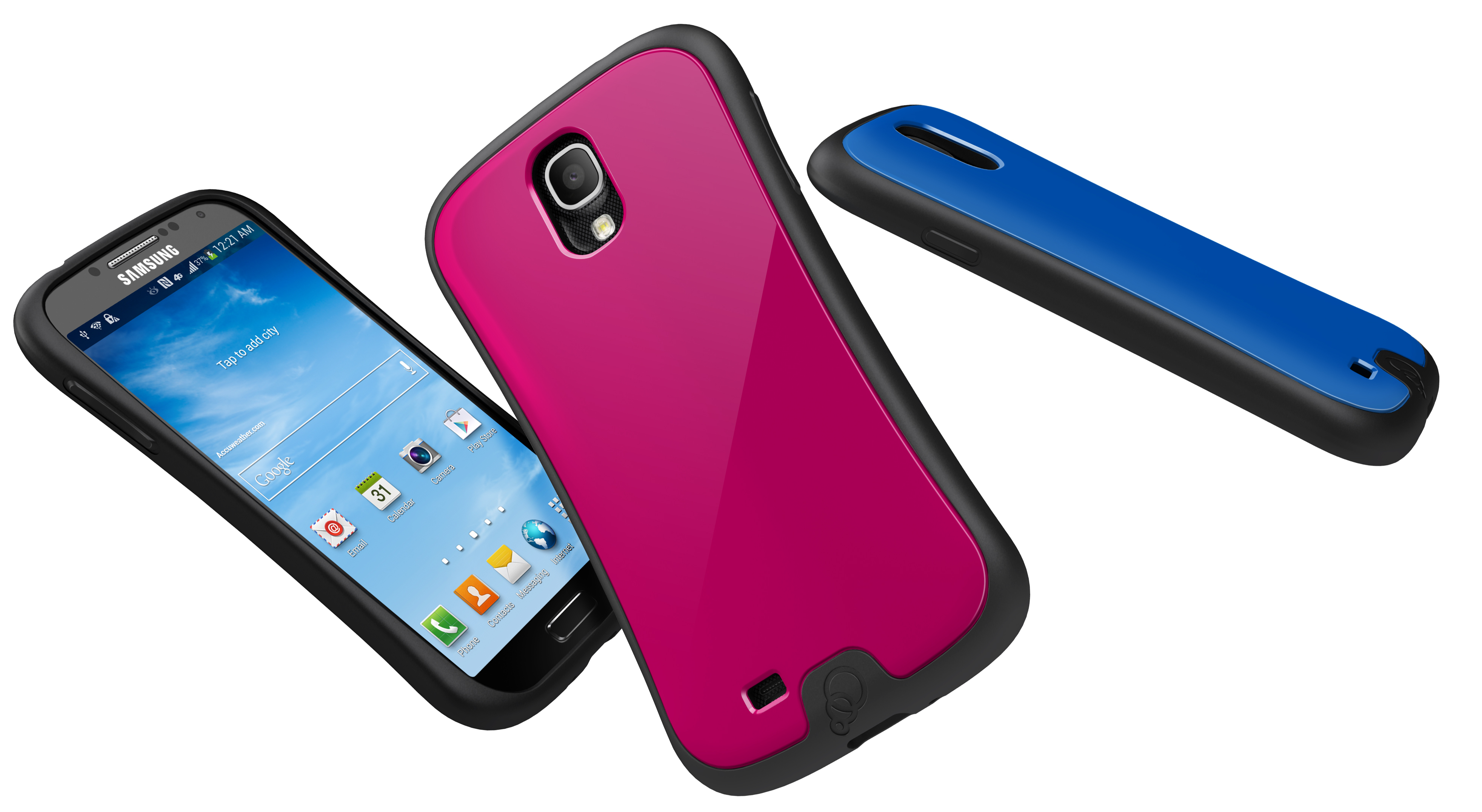 Installing your Galaxy S4 into the case is even easier and it simply slides into the FitGrip and viola... installation is complete. Once your phone is installed, you have full access to ports and all functionality of the Galaxy S4. The only drawback of the case is that due to the glossy nature of the back of the case, it will show finger marks if your hands are a little grimy.
Nonetheless, your phone is thoroughly protected and due to the unique design of the case, especially the super grip design, dropping your Samsung Galaxy S4 should be a thing of the past but if you somehow manage to get a case of butter fingers, the shock absorbing sides of your case will protect your Smart Phone.
Another impressive case from Cygnett that not only looks great but offers some decent protection for your Samsung Galaxy S4! Perfect for people working in outdoor trades or are active sports people! Recommended!