You really got to love Cygnett with their SmartPhone case names and the Cache Tactile Flip Case is no exception to this rule! With a material textured cover, the Cache looks like a woollen rug for your Galaxy S4. Although it keeps your Galaxy S4 snug and safe, it also allows the user to store a credit card (sometimes two) and more importantly, the ability to flip open the case and watch videos or YouTube videos hands free.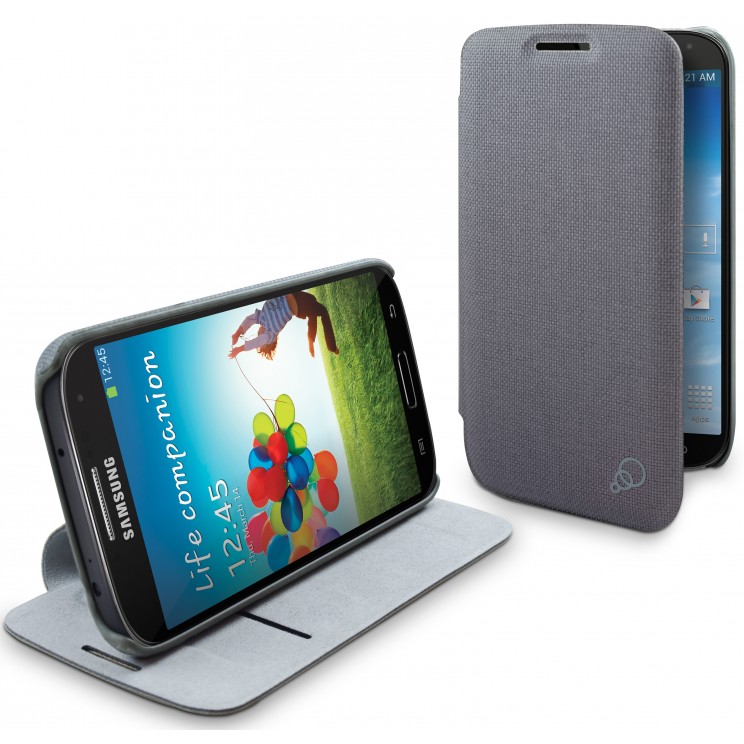 This design is reminiscent of tablet cases from Cygnett and is a really great idea for this SmartPhoone, especially the large screen size of the Galaxy S4. The case also comes with a screen protector and when the case is closed, you can still ensure that the power cable can easily be connected to the device. In terms of colours, the product comes in charcoal and high rise grey that definitely looks quite business orientated with its design.
If you're after a flip case that allows for hands free video or conference calls than the Cache is the product for you. Another cool feature of the Cache is that if you have a Bluetooth keyboard, it's like using a mini laptop. With a great textured design, good protection, the Cache is another impressive case from Cygnett that comes with a lifetime warranty!
Check it out!