I'm a big fan of folio cases for tablets and although they do get in the way on Smart Phones, the additional protection it gives tablets and how it turns it more into a book is ideal for these devices.
Thankfully for Galaxy Note 8.0 users, Cygnett have a pretty darn impressive folio available called the Cache which is a slim convertible folio case that not only allows you to store cards (e.g. business cards) but it allows you use your Note 8.0 like a book plus you can watch movies due to the flexi-view stand.
Very cool!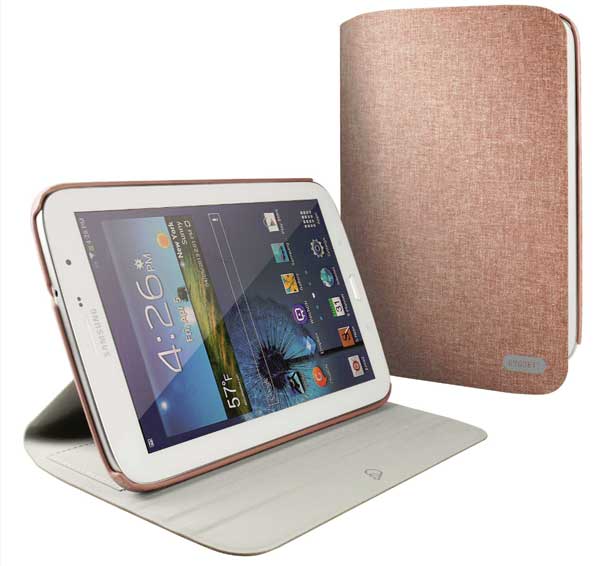 Before I get to the crux of the review, I must admit that the Cache looks quite snazzy in terms of its appearance and canvas material which looks like some ancient tome. Another highlight is the slim case design which snugly fits around your Note 8.0 and holds it in place.
The only drawback with the case and unlike most Cygnett cases is that they come with a screen protector, the Cache does not. Thankfully when the case is closed, it does protect the Note 8.0 but a screen protector would have been a great addition.
Installation of the Cache is easy, your Galaxy Note 8.0 just clips into the cache and you still have full access to all ports and features of your tablet. I also like that when open it, you can put a couple of business cards inside the case which is a neat little feature.
The other highlight is the flexi view stand which allows you to stand your Galaxy Note 8.0 on a landscape view which is great for watching movies or listening to music. It's also quite easy to do.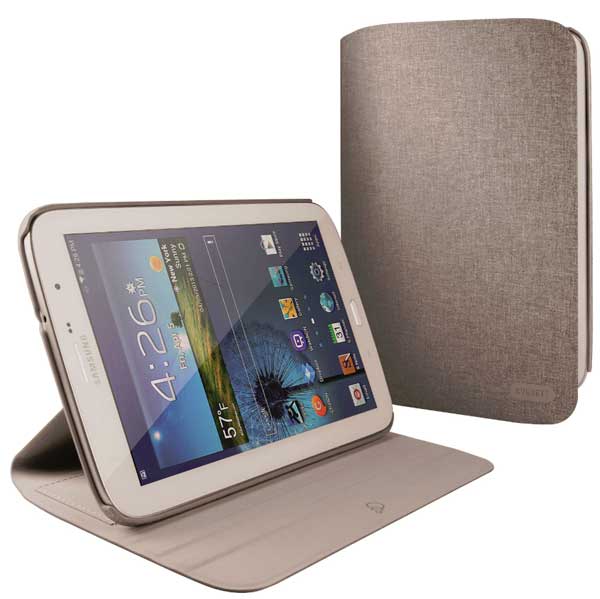 Final Thoughts?
The Cache from Cygnett is a very sturdy case that definitely protects your Samsung Galaxy Note 8.0. Installation is a breeze and the material of the case, especially the texture is quite sturdy and gives your tablet this old school look. When closed, the case protects your tablet but a screen protector is still needed.
I love the ability to change the folio into a stand and the option of putting a couple of business cards inside the case. Not only is it a fashion statement but it offers some good protection to your Samsung Galaxy Note 8.0 that comes with the famous Lifetime Guarantee from Cygnett.
Check it out Samsung Galaxy Note 8.0 owners!