Creative Aurvana X-Fi Noise Cancelling
Headphones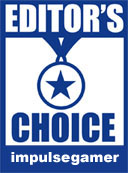 After reviewing the Bose QuietComfort 3 Acoustic Noise Cancelling headphones, I thought that I would never experience quality like that again... I was wrong. Creative have come to the noise cancelling party with their latest endeavor to the market call the Aurvana X-Fi Noise Cancelling Headphones which even contains similar protective case as the Bose QuietComfort 3. Needless to say, it's style from start to finish.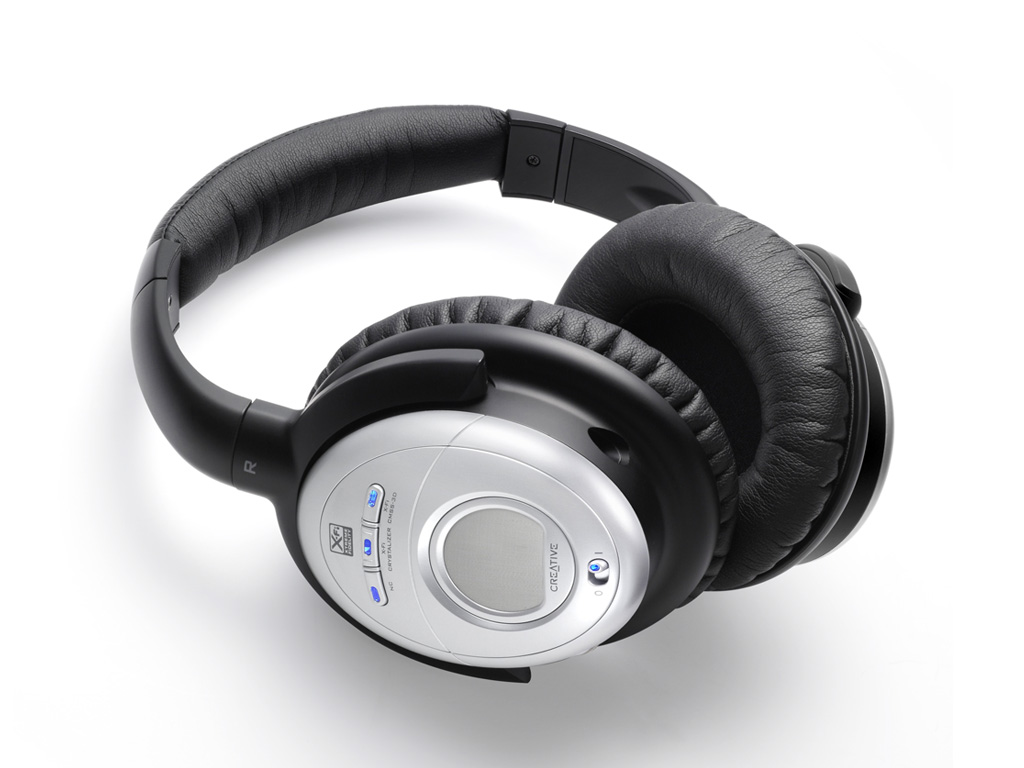 Design is probably the most noticeable feature of the Aurvana X-Fi headphones with comfort being a true second contender. I was surprised that the headphones are extremely easy to wear and even without the device turned off, it was quite remarkable at how much outside noise was stopped. I haven't even turned the Aurvana on! However once turned on, the Aurvana silenced a vast majority of background sound.
Unlike the Bose QuietComfort 3, the Aurvana does not come with a lithium ion battery but rather two AAA batteries which means this product will work straight out of the box and no charging is necessary. The only downside is that the product is bulkier than the Bose QuietComfort 3 and that the user will need to either purchase a battery charger or buy new Alkaline batteries. Then again, if your Bose QuietComfort 3 goes flat, you are stuck if you do not have your charger, whereas with the Aurvana, you can easily buy AAA Alkaline batteries from almost any shop.
The Aurvana is adjustable for a variety of different head sizes and comfort levels that has a control panel located on the right headphone with an on and off button. The ear cups are quite large that does add dramatically to the noise reduction capabilities.
Features
X-Fi Xtreme Fidelity
X-Fi technology breathes life into your songs by restoring detail and expanding your music and movies to surround sound.
Hear every detail
X-Fi Crystalizer® technology restores the detail and vibrancy to your compressed music and movies. All the highs and lows are intelligently enhanced, ensuring you hear everything in crystal clear clarity.
Cinematic effects
X-Fi CMSS-3D® technology expands your stereo MP3s and digital movies into virtual surround sound over the headphones. Voices are centered in front of you and ambient sounds are moved all around you.
Experience no disturbance
The noise-cancellation technology significantly reduces background and environment noise by up to 90 per cent. Get to enjoy undisturbed music wherever you are. You can even detach the audio cable and continue using the headphones to block out noise while you sleep.
Performance audio drivers
Large 40mm Neodymium drivers are acoustically-tuned to produce an accurate and linear response, be it for music or movie enjoyment. Now you can achieve natural and dynamic sound reproduction easily.
Listen to it anywhere
With its wide range of bundled accessories, you can now connect your headphones to the seat socket of the airplane, your home entertainment system, MP3 players, iPod® and even the iPhone™.

Easy storage
No worries on where to keep your headphones. You can easily place them and all the bundled accessories into the included travel case and bring it along with you wherever you go!
X-Fi Crystalizer® technology is a patented Creative technology that through its algorithm improves the sound quality of compressed music and movies. Although compared to the Bose QuietComfort 3, the sound quality is extremely similar and I did not notice a great difference but I must admit that the bass and overall clarity of the music is very impressive.
The next technological feat for the Aurvana X-Fi was X-Fi CMSS-3D® technology which according to Creative turns music and movies into "virtual" surround sound. Of course this is a simulated experience but playing Medal of Honour on the XBox 360, all the sounds came from the right directions and it almost sounded like it was a full 360 cinematic sound experience. Honestly I don't know how Creative implemented this feat into these headphones but the results are remarkable.
Of course, the selling point of the Aurvana X-Fi is the noise cancelling technology which reduced a vast majority of background ambient sound. Fortunately I had the chance to test these headphones on a flight to Sydney and it greatly reduced the background sounds of the plane such as the engine drones and people talking. Although the sound does have a "bass" feel to it, the noise cancelling technology is brilliant.
I tested the Aurvana X-Fi with my iPod, XBox 360 and DVD player and whether it was music, games or movies, the headphones excelled with the perfect sound quality that allowed me to enjoy the experience. After wearing the headphones on a five hour gaming session, the Aurvana still remained quite comfortable unlike the Bose QuietComfort 3 that does become a little noticeable after a few hours. The only downside to the Aurvana is the size and weight which is a little weighty in this department.
The product also comes with a variety of audio attachments, ensuring that this device can be played in a variety of different audio units and it comes with a black protective case for storage.
Specifications

| | |
| --- | --- |
| Feature | Description |
| Driver Units: | 40mm Neodymium magnet |
| Frequency Response: | 20Hz-20kHz |
| Impedance: | 450ohms(on), 72ohms(off) |
| Sensitivity (1kHz): | 105dB/mW(on), 95dB/mW(off) |
| Noise Reduction Level: | 20dB |
| Cord Length: | 1.5m detachable Oxygen-Free Copper cable |
| Input Plug: | 3.5mm gold-plated stereo miniplug with 6.3mm (¼") stereo adapter |
| Net Weight: | 245g (without packaging) |
In conclusion, the Aurvana X-Fi Noise Cancelling Headphones are definitely a treat for the audio connoisseur that provides real noise cancelling technology and a plethora of other audio options to give you a holistic and enjoyable movie experience. Depending on what you are listening to, these can be easily turned on and off thanks to a small keypad located on the headphone.