Spawn Pro-Gaming Mouse
Gaming has considerably changed over the years and as computers become more and more powerful, accuracy in some games can be the difference between winning and losing, especially in first person shooters & real-time strategy games. This is where the Cooler Master Storm Spawn Pro-Gaming Mouse comes into the picture that offers some high-end features to not only ensure that your clicks have the speed behind them but moving from left to right is fast, accurate and smooth as possible. Add in button customisations and DPI presets and this mouse has been designed for gamers from the bottom up and contains the following features to boost your winning percentage;

Specifications
3500 DPI Optical Sensor

800, 1800, and 3500 DPI Presets

Max. Speed: 60 IPS (inches per second)

Max. Acceleration: 20G

Image Processing: 6400FPS (frames per second)

Image Processing: 5.8 Megapixels / Second

Mouse Settings Storage: Sentinel-X TM 32 KB

Polling Rate: 1000 Hz USB Transfer Rate

Right-hand Ergonomic Claw-style

7 Fully Programmable Buttons

Durability: Precise & Long-lasting Mouse Buttons & Scroll Wheel

Ultra Swift Teflon Feet

Cable Length: 2 Meters

Gold Plated USB Connector
As you can see from specifications of the Spawn, its definitely been built for speed and accuracy and best of all, it's affordably priced at $69AUD (May 2011).
As mouse clicking is a key aspect of PC gaming, the developers of this product have included micro switches for not only improved speed but increased longevity. According to the developers, these micro switches will last at least 5,000,000 clicks which is a considerable amount of clicking.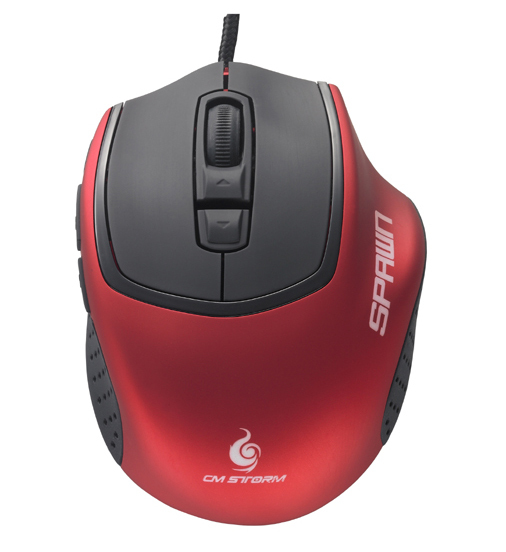 The packaging of the Spawn has definitely been made for gamers with its distinct packaging of black with touches of red and white. The design of the Spawn does look like a gaming mouse with its claw like grip that feels quite comfortable in the hand with its buttons quite accessible and easy to press. I almost love the wheel on it that doesn't feel as rough as some of its competitors.
Installation & Testing
The installation of the Spawn was a breeze and Windows 7 had no issues in installing the correct drivers for this mouse. Our first reactions to the unit was that it was quite comfortable to use and all the buttons for us, felt like they were in the correct positions without repositioning of our fingers. The claw grip does work like a treat with its ergonomic design. Moving the mouse on a variety of surfaces felt great, thanks to the Teflon coated bottom and anti-drift system that made it glide. The only drawback of the mouse is that it has been designed for right-handed people so once again left-handers must be adapt to the correct order of the world.

Before we jumped into games, we tested the mouse with Windows 7, Office, AutoCAD, Internet Explorer and Adobe Photoshop CS5. For office programs and surfing the net, the mouse was quite smooth to use and did not feel bulky or heavy during use. Thanks to the high DPI of the mouse and image processing technologies, the accuracy of the pointer was exceptional, especially for Photoshop and AutoCAD.

However this mouse has been designed for gaming and this is where the mouse shined. With the Onboard Sentinel-X™ 32KB memory, this allows the user to pre-program the buttons on the mouse for gaming macros. We tested the mouse with a variety of games that included Call of Duty Black Ops, Starcraft II: Wings of Liberty, BioShock 2 and World of Warcraft to see how well the Spawn performed for what it was designed for.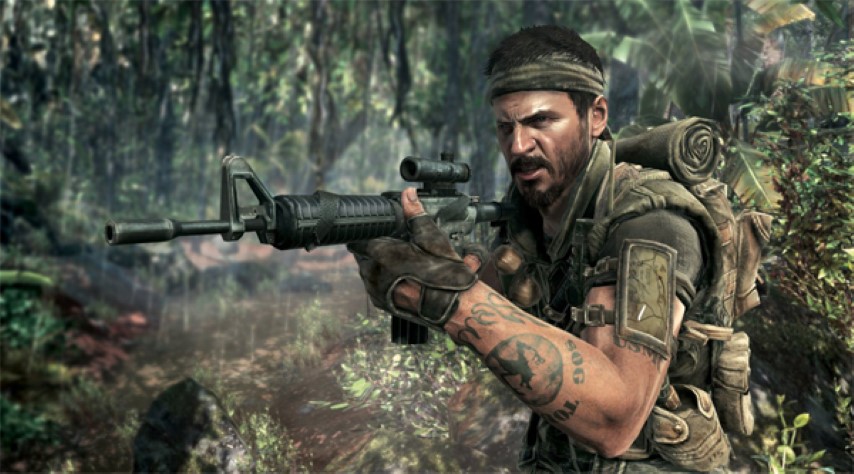 Although the mouse performed exceptionally well for all these games, where it excelled was at first person shooters such as Call of Duty Black Ops and BioShock 2. As these games require responsive actions by the player, the unit delivered where it was needed. The speed of the Spawn was perfect for those calculated headshots in Black Ops to those unexpected attacks in BioShock. Best of all, the mouse became an extension of our right hands as we clicked, aimed and shot our way to mostly victories.

Starcraft II, a real-time strategy game worked well with the mouse as you needed fast mouse clicks and speed to move your troops and engage in the enemies. The macro features worked well for Starcraft II, limiting our keyboard usage. World of Warcraft performed equally well, however there are specialty MMO mice available for these type of games, due to the number of macros required in these online role-playing worls. Given this fact, the Spawn is a good gaming mouse, however it has clearly been designed for first person shooters as opposed to those MMO games with a myriad of macros.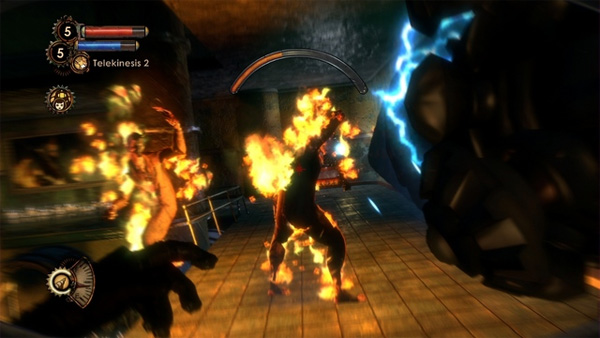 In conclusion, the Spawn Pro-Gaming mouse is a well made product that is quite affordably priced and comes with a variety of high-end features to give both newbies and professional gamers an advantage when it comes to beating their opponents, both virtual and real. More importantly, the Spawn feels comfortable to use, whether for a long gaming session, working or just surfing the web. Its sturdy design will also ensure that you'll this mouse for a very long time, especially its boast of a minimum of 5 million clicks.
Consider the CM Storm Spawn Pro-Gaming Mouse steroids for gamers.