CM Storm Scout 2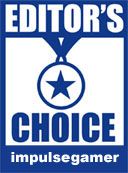 Cooler Master return to the battlefield with their latest gaming case entitled the CM Storm Scout 2 that definitely targets hardcore gamers. With its rugged military inspired design that also include carrying handles, the CM Storm Scout 2 has been designed for transport and is perfect for the those LAN gamers who move their PC's around.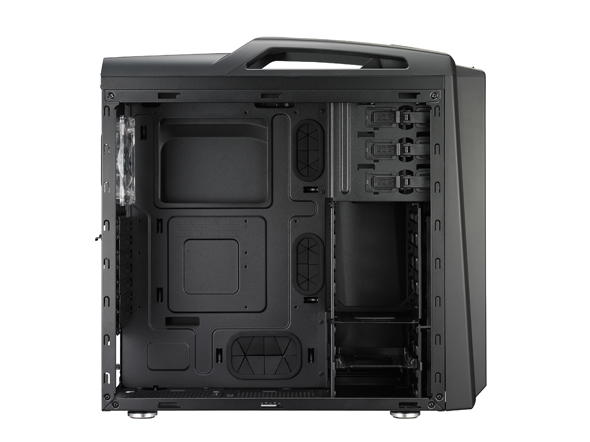 Add in improved airflow throughout the case plus the ability to easily install the largest gaming graphic cards such as the NVIDIA GTX 690 and the AMD HD7990 and the CM Storm Scout 2 has everything a gamer needs for not only transport but also performance with USB 3.0 and improved airflow to keep your PC-brain cool.
Features
Ergonomic steel reinforced carrying handles bolted to support beams of the core structure

Dual USB 3.0 support for 10x faster file transfer and high current smart phone / tablet charging (~0.9A)

Supports up to 3 ODDs (tool-less), 7 HDDs and 2 SSDs for increased expandability

Supports up to 9 fans, including dual 120mm fans on the acrylic side panel window

Top panel LED switch to disable the LEDs of two separate LED lit case fans at night

Supports all high-end graphics cards after removing the 1st HDD cage

Dust filters for PSU (slide out) and top panel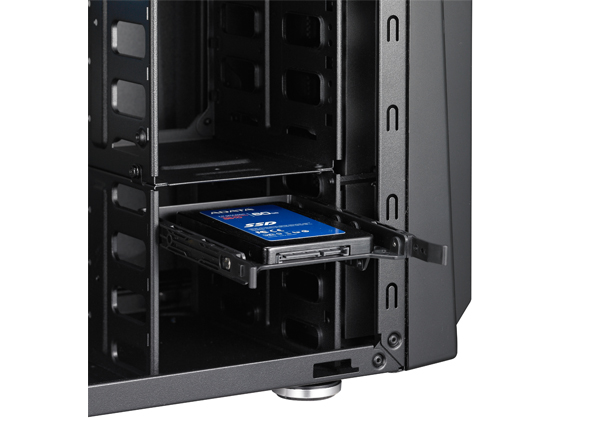 When I first saw the CM Storm Scout 2, I was flabbergasted at the unique design of this case which not only looked cool but gave gamers everything they needed in a case that could be easily transported.
The handle of the case has been reinforced by steel which definitely adds peace of mind to the transporter because not only do you know that the handle won't snap off but you can ensure that your precious motherboard, CPU, graphics card, hard drive & memory is safely secured within the CM Storm Scout 2.
Specifications
Available Colors: Midnight Black & Gunmetal Grey

Materials Appearance: Polymer, Coated Steel Mesh and Body

Dimensions: 230 x 513 x 517.5mm / 9.1 x 20.2 x 20.5 inch (W x H x D)

Net Weight: 8.3 kg / 18.3 lb

M/B Type: Micro-ATX, ATX

5.25" Drive Bays: 3 (exposed)

3.5" Drive Bays: 7 (hidden)

2.5" Drive Bays: 2 (converted from one 3.5" drive bay)

I/O Panel: USB 3.0 x 2 (int.), USB 2.0 x 2, Mic x 1, Audio x 1 (supports AC97/HD Audio)

Expansion Slots: 7

Cooling System: Top: 120mm fan x 2 (optional), Front: 120mm fan x 2 or 140mm fan x 1 (optional), Rear: 120mm red LED fan x 1 (with LED on/off function), Bottom: 120mm fan x 1 (optional), Side: 120mm fan x 2 (optional), HDD cage: 120mm fan x 1 (optional)

Video Card Length: 11.3" with HDD cage or 15.7" without HDD cage

CPU Cooler Height: 5.8" with side fan or 6.4" without side fan

Warranty: 2 Years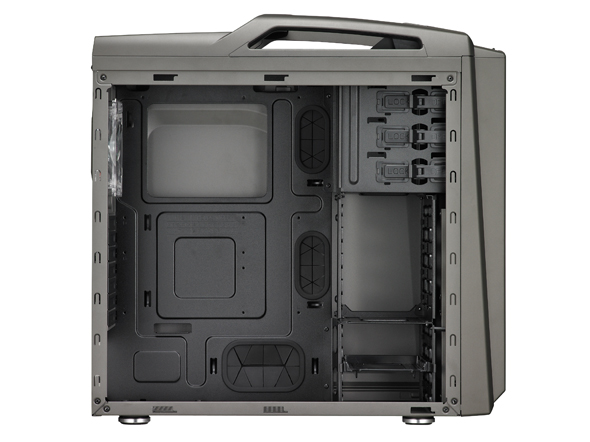 Installation
For a mid-tower chassis, installation of our computer peripherals was a breeze and Cooler Master ensure that the user has everything they need. The only additional item we needed was a Philips head screw driver but apart from that, everything is included with this case.
There's also plenty of room to manoeuvre inside the case, especially when it comes to installing those large graphic cards such as the AMD HD7990. The case even supports the latest USB 3.0 technology that definitely assists in future proofing the case. Just out of curiosity, we also managed to crossfire our AMD HD7990 with another card!

I also like how Cooler Master include cable ties to keep things tidy within your case, especially if you have multiple hard drives. With that said, the CM Storm Scout 2 supports a whopping 7 3.5" HDDs or 6 3.5" HDDs with the ability of installing an additional 2 2.5" HDD/SSDs.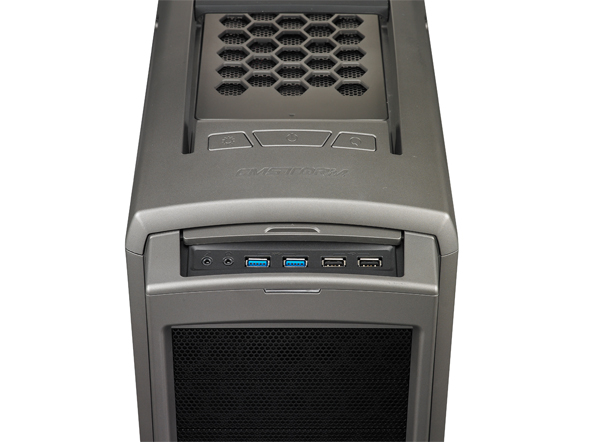 However from a gaming perspective, I would probably limit the number of drives in your computer due to heating, although the Scout 2 does an impressive job at airflow. The only drawback with the cooling is that the case only comes with two fans, one at the front and one at the rear. It's great that there are also dust covers as well which can sometimes cause overclocked PC's to die. The filter around the power supply can even be removed and cleaned if necessary.

Overclockers will be pleased to know that the case supports up to 9 fans installed into the case which is perfect for those users who wish to push not only their CPU's but also their graphic cards to higher performance levels.
Needless to say, I've used my fair cases in the past and the CM Storm Scout 2 is definitely on the easy end of the spectrum when you install your motherboard, cards, memory and hard drives into the case. Thankfully there were no cuts or bruises as space was not a premium.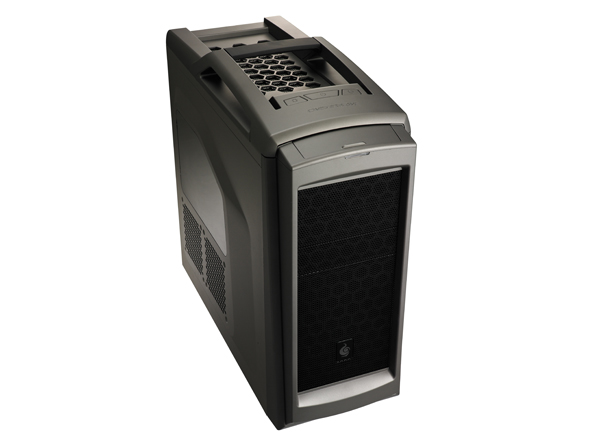 Final Level
If you're looking for a powerful gaming case than Impulse Gamer could happily recommend the CM Storm Scout 2. With advanced airflow, USB 3.0 and the ability to easily crossfire some of the world's most powerful and largest cards, this case has it all.
We also liked the transportability of the case from the steel reinforced handles to the small things such as the sliding cover for the front USB ports. So if you're about to enter the LAN battlefield and need a rugged mid-sized chassis with all the right artillery for your gaming, than the CM Storm Scout 2 is that case.