CM Storm Ceres 400
With the latest Starcraft 2 expansion pack just released on the PC, Heart of the Swarm, I was eager to take my starcrafting online. Of course what better way to engage in some good old fashioned trash talk than with Cooler Master's new Ceres 400, an ultra portable headset that not only offers bang for your money but some decent quality at that. An entry level headset? Bah! This is pure quality!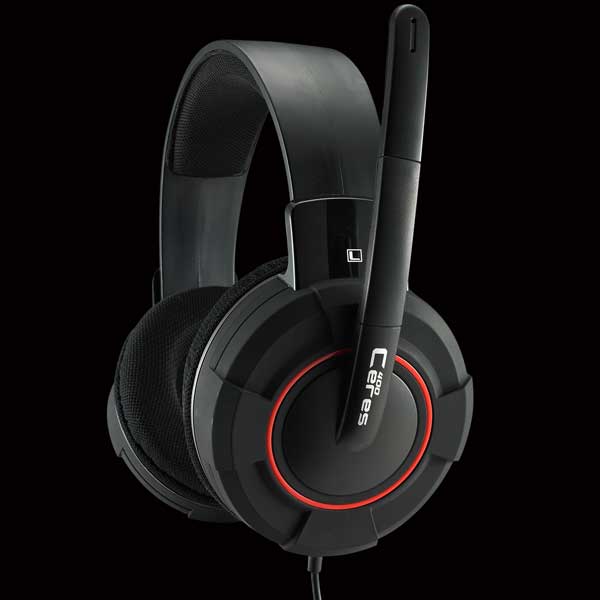 Features
Large high quality 40mm drivers deliver great sound quality

Swivel Noise-Cancelling Microphone

Adjustable headband for a perfect fit

In-line volume control and microphone on/off switch
The first thing that I noticed about the Ceres 400 was the overall build quality. This was not some mass produced "unnamed" headset but rather it feels like a headset made by gamers for gamers. Even though this may sound clichéd, there's something remotely cool and more importantly comfortable while wearing the Ceres 400. It's even quite light to wear!
The ear cushions of the Ceres 400 are also extremely comfortable to wear and they cup your ears fine and almost give you a sense of noise cancellation. I also like how the cushioning, including head rest is made from material opposed to plastic or rubber which does sweat. As per all good headsets, the Ceres 400 can be adjusted with the ear cups locking into place which is ideal when the action heats up.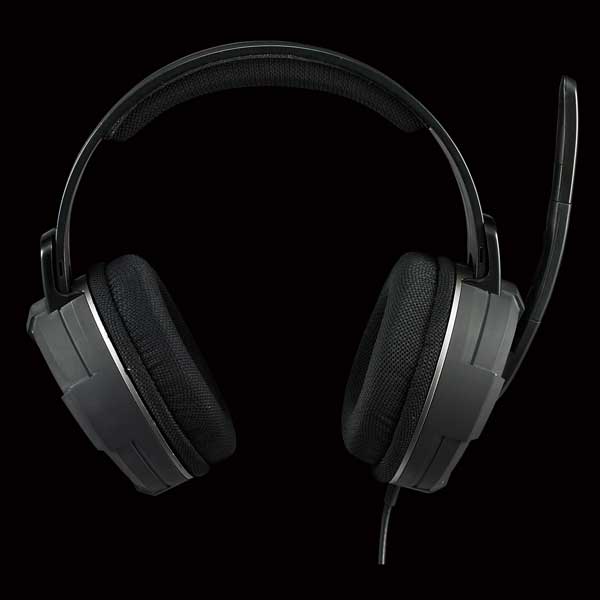 On the left outside ear cup, there is swivel microphone which can easily be moved up or down. The developers also boast noise cancelling technology with the microphone ensuring that it reduces background sound. I'm always a little dubious with noise cancelling for microphones but while engaging in Starcraft II Heart of the Swarm over the internet with a colleague, he actually noted that the microphone did quite a decent job at minimising background sound that included keyboard strokes and music.
Specifications
Headphone

Driver diameter: φ40mm x 7.5 mm(H)
Frequency range: 20 - 20,000 Hz
Impedance: 32 Ω
Sensitivities(@1kHz): 108 dB ± 4 dB
input: 100mW
Connector: 3.5 mm headphone jack
Inner Ear Cup Diameter: 90 mm
Cable Length: 2.5m

Microphone

Directivity: Omni-Directional
Frequency range: 100 – 10,000 Hz
Signal-to-Noise Ratio: 50dB
Sensitivities(@1kHz): -30 ± 3 dB (0dB=1V/pa.1KHz)

Hardware Requirements

Audio Usage: Devices with 3.5mm audio jack
Audio + Microphone Usage: Devices with 3.5mm audio + microphone jack(smartphones)
Sound Quality? Boasting 40mm drivers, the Ceres 400 produce some decent audio range in both speakers. I was impressed with the levels of the speakers that produced crystal clear dialogue, well balanced sound and some decent use of bass. Whether listening to music, playing games or watching movies, the Ceres are definitely an all-rounded headset.
However when my Zerg Swarmers were taking down those Dominion Battlecruisers in Starcraft II, the sound quality was quite amazing. But best of all, the sound quality doesn't just merge the audio together as each sound feels like it has its own separate channel.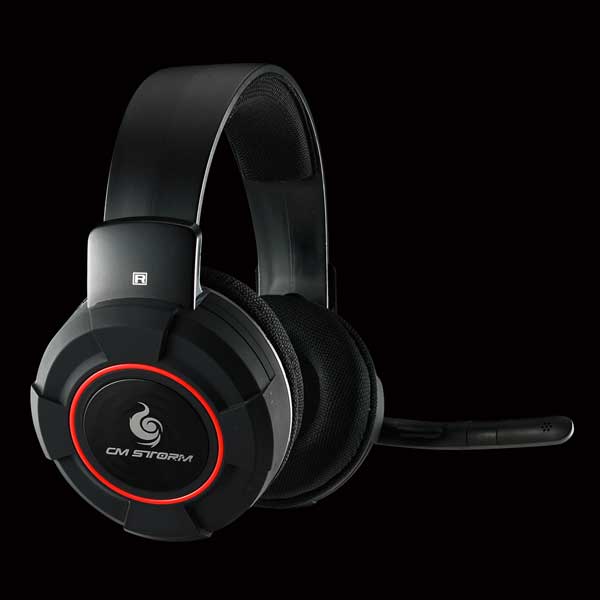 Audio can also be controlled via the in-line volume control which is perfect for adjusting your audio when playing a game. The microphone can also be turned off from this control unit. My only gripe which is really a moot point is that the headset is not wireless but given that it comes with a 2.5metre cable, there's plenty of room to move.
Final Thoughts?
The CM Storm Ceres 400 offers gamers a very affordable alternative when it comes to a quality gaming headset. With almost non-existent installation, just plug it into your 3.5mm audio jack and some great audio quality, the CM Storm Ceres 400 is a must have piece of hardware for gamers wanting that extra edge when playing. With that said, it's time to return to Starcraft II Heart of the Swarm!