BenQ EW2430
The EW2430 is BenQ's latest 24-inch LED monitor that boasts some amazing colours and vibrancy that you rarely see. As opposed to BenQ's older monitors, the first thing that you will notice is the new modern look with its brushed aluminium stand, built-in speakers and implementation of a vertical aligned panel for better brightness and more importantly, improved power efficiency plus a ridiculously impressive viewing angle of 178/178.
Welcome to the future of monitors...
Retailing for around $299 (10/08/2011), the BenQ EW2430 is quite reasonably priced for all its bells and whistles. The LED monitor also boasts a very impressive static contrast radio of 3000:1 so when I compared it to our regular BenQ G2411HD monitor, the colour difference was quite noticeable. Given this aspect, BenQ are promoting this monitor as an entertainment monitor to not only use on your PC but also play games and watch movies. You can even connect your Sony PlayStation 3 or XBox 360 into this console which is an experience in its own.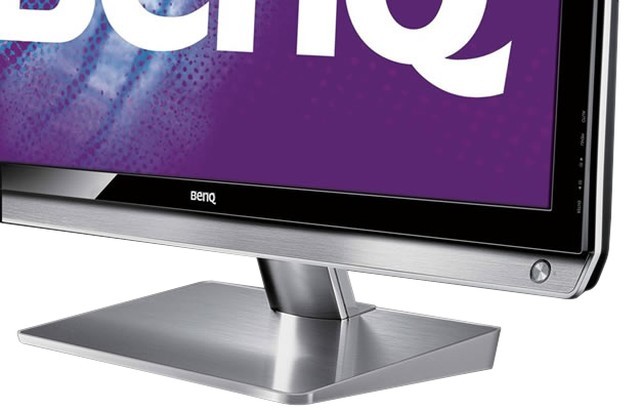 Specifications
Screen Size
24"W LED-backlight
Resolution (max.)
1920 x 1080
Pixel Pitch
0.276 mm
Brightness
250 cd/m2
Contrast Ratio
3,000:1
DCR:20,000,000:1
Response Time
8 ms (GtG)
Display Area
531.36 x 298.89 mm
Display Color
16.7 million
Viewing Angle (L/R;U/D) (CR>=10)
178 / 178
Terminals
D-sub / DVI-D / HDMI x2 / headphone jack / audio line in / audio line out
Horizontal Frequency (Max) KHz
30 ~ 83
Vertical Frequency (Max) Hz
50 ~ 76
Video Bandwidth (MHz)
205
Color Temperature
Reddish / Normal / Bluish / User mode
Power Consumption
65W (max) / 25W (Eco mode)
Auto Switching Power Supply
Built-in
Features
Senseye® Human Vision Technology
Advanced Motion Accelerator (AMA)
Windows® 7 Compatibility
HDCP
Speaker 2W x2
USB Hub
Adjustments
Tilt (down / up) -5 ~ 20
Dimensions (HxWxD)
433.4 x 579.2 x 169.3 mm
Weight
Net weight: 5.7 kg.
Gross weight: 7.7 kg.
Accessories (Standard)
VGA / audio / USB cable
Product Color
Black with metalic design
Vista Certification
Premium
VESA Wall Mounting (mm)
100 x 100
Installation

Before we connected the monitor to our PC, we first installed the monitor to the stand which simply connected to the stand by lowering it on. There is a screw to tighten the base on the bottom and that's basically it. As opposed to some other monitors, the installation process was a breeze. For those that want to mount this monitor on your walls, the EW2430 even comes with VESA mounting holes.
I was also quite surprised to discover that EW2430 comes with a wide variety of cables that include a D-Sub, USB, Audio, HDMI, DVD-D, RCA (L/R) and Component. Add in a quick start guide plus a CD-ROM disc and you have everything you need to get it up and running quite smoothly. Once connected to our test machine and side by side with our considerably older BenQ G2411HD, we were ready to test the differences.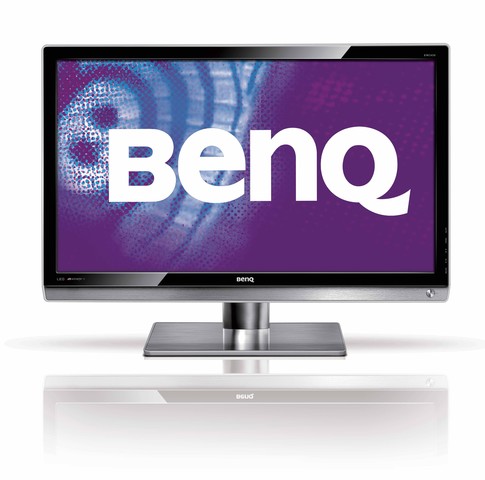 The Test
The first thing that you will notice is that colours are considerably brighter on the EW2430 and quite life like. A perfect feature for photographers or those users who watch Blu-ray movies or play games. We even hooked up the monitor to our PlayStation 3 via the HDMI connection and playing games on this crystal clear screen was a true gaming moment. Games simply just came to life as did Blu-ray movies like the National Geographic's Great Migrations or Limitless. The only issue with the colour system is that white appears brighter than bright. You can fiddle with the settings but straight out of the box, it was almost shimmering. This was probably my only grip about the screen.
Surfing the net was equally as good as was accessing various window programs. We did come to a slight glitch when it came to text. A few of our staff thought that the text was clearer on our older LCD screen, whereas others (myself included) thought it was better on the LED EW2430. My theory for this difference is that because the contrast/brightness of the G2411HD is lower, this made the text easier to read, especially on white surfaces.
Accessing the menus of the monitor is also a breeze. The in-built menu system works well and just like all monitors, it does take a little time memorising where everything is hiding. Through our colour calibration program, the monitor also needed very little tweaking to achieve the best possible colour images. There are also some built-in presets that can be used on the screen such as a movie mode to enhance the colours and deepen blacks. Basically, it works straight out of the box with no tweaking needed for the majority of users.

The sound quality of the EW2430 is not bad considering the size of the speakers and is definitely on par to higher end laptop speakers. It may not have the gusto of a surround sound system but connecting your PC, PlayStation 3 or even TiVo unit is quite possible thanks to the HDMI connection and more particularly without a plethora of wires. Component is also available. Another interesting feature is the 4-port USB hub which allows you to connect all sorts of USB devices. One aspect about the USB hub is that it is located on the bottom of the screen as opposed to the side which would have made more sense. Nonetheless, it's a handy feature to have.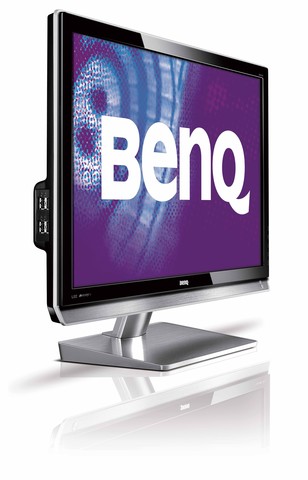 As mentioned, our operating system Windows 7 looked amazing on the monitor, especially surfing the net, watching YouTube and more importantly playing games and watching Blu-ray discs. We watched an episode of Great Migrations via the Blu-ray version of this amazing documentary and the attention to detail was extraordinary on this screen. There is some backlight bleeding with the screen which is more noticeable with darker images but even so, the contrast was almost perfect. Video quality was exceptional, especially the way this screen handles colours.
One draw back for this monitor is that it only supports a response time of 8ms the improved pixel overdrive feature (Advanced Motion Accelerator) employed in this monitor does assist in combating this. Even with some of the chase scenes in Great Migrations, there was no motion blur. We also tested a variety of PC games such as Call of Duty: Black Ops, DiRt 3 and Starcraft II which all looked fantastic and played quite well on the screen. Even the most staunchest gamer would not have an issue with this screen.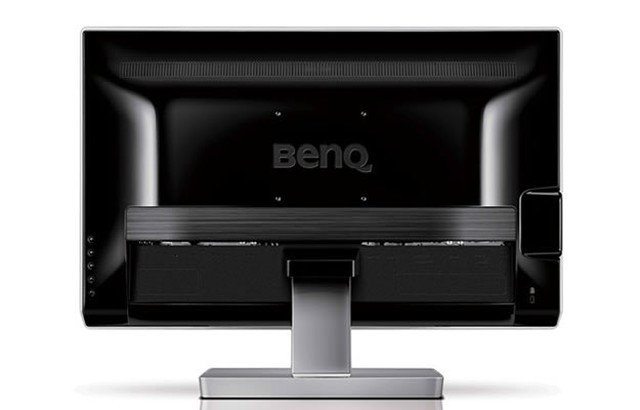 Conclusion

In the end, the BenQ EW2430 LED monitor is definitely a nice looking and performing LED, especially with its vibrant colours which really does stand out on Blu-ray movies. The 8ms response time is a slight issue but as mention the Advanced Motion Accelerator helps combat this. While we played Gran Turismo on the PS3, DiRt 3 on the PC or watched Limitless, the scrolling was relatively quite smooth. BenQ have definitely labelled this monitor correctly as an entertainment device. More importantly, the screen suits a variety of users from home users to gamers, photographers and businesses, there is not much that this screen can't do. With a decent design, 3-year warranty, the only real issue we could find was the brightness of whites.