Belkin Wilshire Collection Back Pack
It seems that laptops are getting bigger and thankfully Belkin have created the perfect padded back pack for your investment with the Wilshire Collection Back Pack.
Suited for Laptops around 16" in size, this stylish and well-designed bag is perfect to not only protect your laptop but allow you carry a variety of accessories from pens to mice and the like. Best of all, it's quite comfortable to carry thanks to the padded shoulder straps.
Although it may appear a little large for a back pack, the premise behind this design is simple, a way to carry larger laptops but to ensure comfort for the user and with that said, the back pack is extremely light.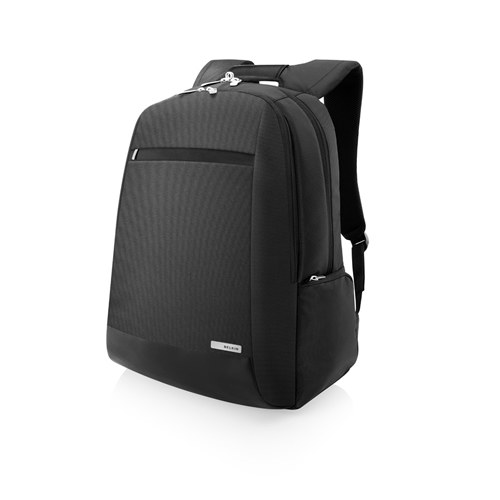 Although the functionality of the laptop allows for a variety of compartments (13 to be exact) for mobile phones, mice, pens, books and anything else that needs to be carried, the back pack looks quite impressive thanks to its water resistance ballistic material with PU leather inserts. Quite a fashion statement for a variety of different people.
In conclusion, if your looking for a stylish laptop back pack but with enough flexibility and various compartments, than look no further than the Belkin Wilshire Collection Back Pack. It's light, looks good and best of all, protects your laptop from potential risks from weather to bumps.
Features
Easy to access front and side pockets

Comfortable padded shoulder straps

Brass metal zipper puller

13 internal pockets to affectively organize business cards, mobile phone, accessories and power adaptor

Spacious compartments to hold your computer, documents and accessories