Belkin TuneStage 2 for iPod
Wireless Music for your Home Stereo
Part #F8Z919au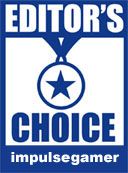 Belkin have released their second generation TuneStage 2 device for the latest incarnation of iPods which allows you to wirelessly transfer music from your iPod to your home stereo without any cables, software or fiddle some installation problems.
To make things even more appealing, the Belkin TuneStage 2 for iPod uses Bluetooth technology that can support a distance of up to 25 metres and even through walls. (Belkin suggested 30 feet) Although it should be stated that Bluetooth is generally limited to 10 metres, however due to the latest Bluetooth technology of the device, it does offer increased distances.
So what exactly is the Belkin TuneStage 2? The device basically transforms your 5th generation iPod into a remote control which allows you to wireless stream music to your home stereo with CD quality.
Features

• Provides up to 7 hours of playtime
• Featuring Bluetooth™ Version 2.0 + EDR
• Navigate your playlists from over 30 ft. away
• Turns your iPod into a wireless remote
• Requires no software
• Access all iPod features
• Requires no batteries, power comes from iPod
• Bluetooth receiver connects to your home stereo with included cable
• Charges with included USB cable
• Works with: iPod Video (30GB, 60GB, 80GB), iPod nano (1GB, 2GB, 4GBM 8GB),
iPod 4G (w/ colour display)

The first thing users will notice about the device is the sleek new look which easily attaches to your iPod without installing any strange updates or even cables. The device comes with a power supply, wireless receiver, wireless adapter and audio cables in order to listen to your music on your home stereo.
Installing the Belkin TuneStage 2 was a breeze and the wireless adapter simply connected onto our 80GB iPod Video. The wireless receiver then simply plugs into the stereo and the power and la and behold, you are automatically transmitting CD quality wireless music to your home stereo.
We even tested the unit through two rooms and the quality remained the same. This is due to the latest Bluetooth technology called 2.0+EDR which not only allows for higher quality communication but also reduced power consumption.
The wireless adapter for your 5th generation iPod is also powered by the iPod so users can expect around 7 hours of playback. Once again the product is backed by Belkin's great support and a three year warranty.
In conclusion, the Belkin TuneStage 2 for iPod is a must have piece of equipment if you are considering connecting your iPod to your home stereo, especially wirelessly.