Remix Metal for iPod classic 80GB/160GB
Another line of popular iPod accessories has been released by Belkin with their current case targeting the iPod classic 80GB and 160GB MP3 players.
Coming in three different colours which include cameo, silver and black... the case is the perfect protection for your investment without it creating additional weight or inconvenience.
The installation of the Remix Metal was a breeze and it simply encased our iPod player, unlike other third party cases which can be fiddle some to install. Definitely easy and stress free.
My favourite aspect of the Remix Metal case is the metallic looking design which not only allows you to still access iPod controls but boasts a true modern statement which also comes with the lifetime guarantee from Belkin.
Recommended!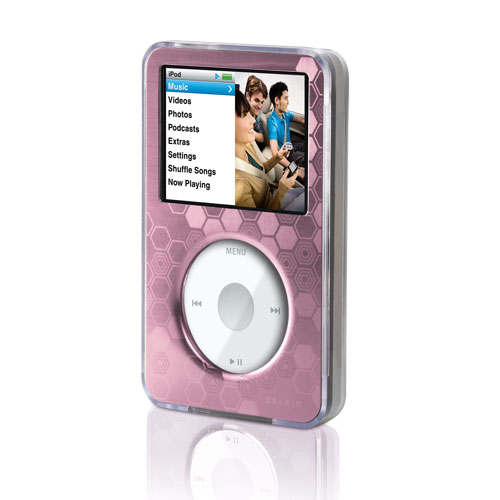 Advantages
•
True-sense click-wheel protection
•
Brushed-metal detail
•
Access to ports and dock connector
•
Durable, clear-acrylic back