Remix Acrylic for iPod Nano
(3rd Generation/video 4GB 6GB)
I love the iPod Nano from Apple and although it may not have the size capability of larger iPod devices, the Nano is the perfect size for the gym, travel or even sleep.
The Remix Acrylic case by Belkin is a much needed device which not only protects your iPod Nano from a plethora of nasties but still allows the user to access the navigation wheel.
Installation? What installation, the Remix Acrylic was extremely easy to install over our iPod Nano which easily protects your MP3 player from bumps, knocks and best of all scratches.
Definitely a Great Product!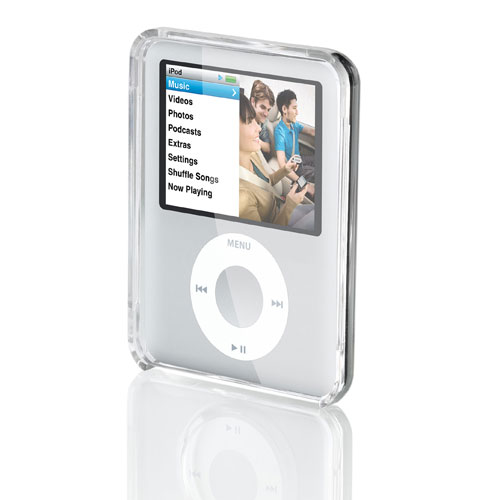 Advantages
•
True-sense click-wheel protection
•
Access to ports and dock connector
•
Protects with durable, clear-acrylic material