Belkin Notebook Surge Protector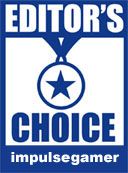 This quaint little device from Belkin is probably one of the most innovative ideas of the year, especially for notebook users who are always on the go. The Belkin Notebook Surge Protector with USB Charger is a device that not only protects your laptop from surges, it also gives the user an additional power point, a USB charging point and a network/phone protection.
Best of all, the product is rather affordable at just $129.95 (10/12/2008) and this small investment is definitely worth it as it offers you a peace of mind and protects your investments.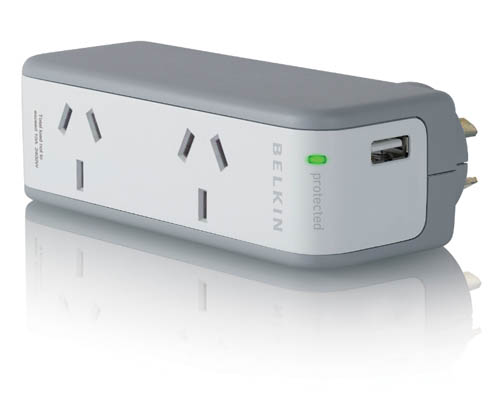 The first thing you will notice about the device is the size which is quite small and has a modern yet neutral design. Itís the little things that make this device so appealing as it allows you to rotate the plug to a total of 360 degrees, ensuring that you can use this device in almost any power point. The device is quite sturdy and boasts a protective cover which will prevent any of your devices from being scratched that is definitely a good idea, especially with the prices of some notebooks.
The main feature is of course the surge protection of the unit and Belkin give the user a lifetime warranty on the product and if something does become damaged through an electrical storm or a spike, your items are insured up to $100,000. Once again, definitely peace of mind.
Whether youíre at an airport or a hotel room, the Belkin Notebook Surge Protector with USB Charger is truly the perfect accessory that will not only protect your investment, it also allows other devices such as the iPod Touch or any other USB devices to be charged via this unit.
With a great design and the above and beyond warranty and support from Belkin, the initial investment of the Notebook Surge Protector is worth every penny. Highly Recommended!
Package Includes
* Notebook Surge Protector with USB Charger
* Plug Cover
* Connected Equipment Warranty and User Guide
Specifications
* No. Surge Protected AC Outlets: 2
* Duty Electrical Rating: 10A, 250V, 2400W
* Max Energy Dissipation: 1078 Joules
* Max Spike Current: 36,000A
* Max Spike Voltage: 6,000
* Response Time: <1 Nanosecond
* EMI/RFI: 150KHz~100MHz up to 40dB
* Protected USB Charging Port 5V, 1Amp
* RJ11 Tel Protection Port: Yes, combo phone/data port
* RJ45 Network Protection Port: Yes, combo phone/data port
Highlights
Data Recovery Warranty
If this Belkin product fails while properly connected and your hard drive is damaged, Belkin will provide professional data recovery services to recover lost data. This service will be performed by our partner Seagate Recovery Services.
Hassle Free Connected Equipment Warranty
Belkin will repair or replace any equipment damaged by a surge, spike, or lightning strike while properly connected to a Notebook Surge Protector up to the value of $100,000.
Lifetime Replacement Warranty
Belkin will replace, free of charge any Belkin Surge Protectorthat is defective or expires after protecting your electronic devices. There is no limit to the number of times Belkin will replace the expired Surge Protector. You only need to purchase the product once.