Belkin N1 MIMO Wireless Modem Router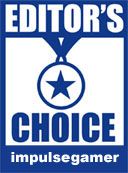 Wireless is gradually becoming the new norm for connecting to the internet and before the days of wireless and ADSL, many users were stuck for dialup internet access. Since then, ADSL has taken over Australia by force and in order for users to experience true wireless internet access, they needed both a router and an ADSL modem or sometimes a wireless modem router. Although these hybrid devices exist, they were sometimes plagued with installation and speed problems but fortunately Belkin has come to the rescue with their latest addition to the market, the N1 MIMO Wireless Modem Router (Part #F5D8631au4A) which puts the competition to shame.
Features
Share your broadband ADSL connection wirelessly and simultaneously

Stream HD video

Listen to digital music

Play online games

Transfer photos and home videos

Shop online and surf the Web

Email and chat

Handle multiple VoIP phone

Easy setup and troubleshooting with Network Status Display
The Network Status Display shows the status of your network. The icons represent each component of your network and show you whether or not each device is working properly.

Built-in Modem capable of connecting to G.DMT (Upto 8Mbps), ADSL2 (upto 12Mbps and ADSL2+ (Upto 24Mbps) enabled internet services.*
So what is a router? A router is an electronic device that connects two or more networks and routes incoming data packets to the appropriate network which in laymen terms means a device that can connect your computer to other computers in order to share information, print or access the internet. Which leads onto the next question, what is a modem? A modem (modulator/demodulator) is a piece of hardware that allows computers to interact with each other via telephone lines by converting digital signals to analog for transmissions along analog lines or in other words, a piece of hardware that lets a computer talk to another computer over the phone line.
With that said, Belkin have flawlessly integrated both pieces of technology into one device that allows you to share your ADSL2+ internet connection with other computers either wired or wireless that boasts a linkup rate of up to 300Mbps. Interestingly enough, the N1 MIMO Wireless Modem Router supports up to 32 computers via your wireless network that also makes it the perfect accessory to your small office.
To quote the official Australian Belkin website, this device is "based 802.11n draft that enables multiple receivers and transmitters to send and receive data through the air, using Intelligent MIMO (Multiple Input Multiple Output) spatial multiplexing techniques. This smart-antenna technology builds upon the widely deployed 802.11g standard by increasing speed, coverage, and reliability of wireless systems. Providing greater range and faster speeds, N1 Wireless offers a quick and efficient way for people to distribute video, music, photos, and files among the networked computers in their homes." With that said, we tested all these facets of the modem router which can be found later during this review.
Our first impression of the N1 MIMO Wireless Router was that it had a sleek modern feel to it which boasts four Ethernet ports for wired computers and three antennas for wireless access which allows for G, G+MIMO and N1 MIMO wireless. Belkin have also ensured that the LEDís on the device have a real meaning and if your network has issues, one of the LEDís will inform the user of the problem. The only downside to the unit is that there are no port indicator lights on the front of the unit, although not really a major issue, it may be an issue for some.
Package Contents
N1 ADSL2+ Wireless Modem Router

Quick Installation Guide

User Manual on CD

RJ11 Phone Cord

RJ45 Ethernet Networking Cable

Power Supply
The installation of the N1 MIMO Wireless Router was a painless experience thanks to the installation CD (provided you follow the installation guide) that is ideal for the inexperienced user and in around 5 Ė 10 minutes, the device was figured on our two test machines. The software is basically an easy walkthrough your computers connections to ensure that everything is covered without the need to contact either Belkin support or your local IT technician.
The operating systems that we tested the wireless router included Windows XP Professional and Windows Vista Ultimate with no configuration issues whatsoever on both operating systems, although I must admit that the installation on Vista is a far superior installation than Windows XP which is due to the revamped operating system.

Once our network was configured, we flawlessly transferred and shared our information that also allowed us to stream music and video without any connection issues whatsoever. A nifty feature of the unit is that supports multiple VOIP connections that allows anyone connected to your network experience true internet phone access. I also commend Belkin for making this item backward compatible with a variety of wireless network standards.
The performance of the N1 MIMO Wireless Router is brilliant and it truly leaves the competition behind with its high range coverage which we tested throughout the entire building (40 square metres) and in almost areas of the building, it kept a strong connection. Interestingly enough, we even took a laptop several places down the street with the connection still being accessible. Although impulsegamer is generally not a technical site, when tested the unit with three other wireless routers, the Belkin N1 MIMO Wireless Router simply conquered its competitors with its speed and performance that was also cross-compatible with other network standards.

In conclusion, the Belkin N1 MIMO Wireless Router is the perfect accessory for your home and business for users who wish to have the best wireless performance at small nominal cost. Easy to install, great performance both wired and wireless, the Belkin N1 MIMO Wireless Router is a must have piece of equipment and to make things even more appealing, the item has a lifetime warranty.
System Requirements