Leather Folio for iPod Touch (8GB/16GB)
The Leather Folio case for iPod Touch is definitely for the more professional iPod owner that boasts a stylish yet modern design. For users of the iPod Touch, their MP3 player easily slips into the protective pouch which still allows access to your controls and dock connector.
Coming a variety of colours that include cameo, persimmon and black, Belkin's Leather Folio for iPod Touch may not look out of place in your business suit but even for those users who wish some additional protection (more specifically from scratches), than you may want to investigate this nifty little product by Belkin.
Stylish, easy to use and a great idea!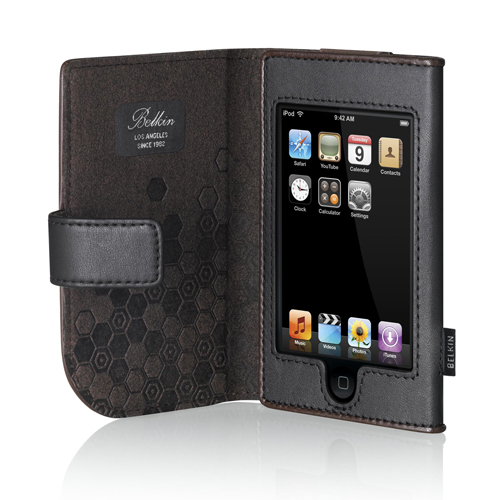 Advantages
•
Soft, durable leather
•
Clear screen protector allows easy navigation
•
Access to controls and dock connector