Belkin G Plus MIMO USB Network Adapter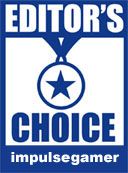 As we recently reviewed the Belkin N1 MIMO Wireless Modem Router, impulsegamer had the opportunity to review the Wireless G Plus MIMO USB Network Adapter which allows you to connect your desktop or laptop to your MIMO wireless network for not only internet access but also file and printer sharing.
The USB Network adapter is based on smart antenna technology that takes the 802.11g standard to the next evolutionary level by allowing for improved speed, coverage and reliability.
For the user, this means for faster download speeds and faster access to the wireless network which almost makes this on par with wired connections. Whether your downloading music, sharing files or playing games online, the USB adapter will definitely allow the user to perform all these aspects of computer use.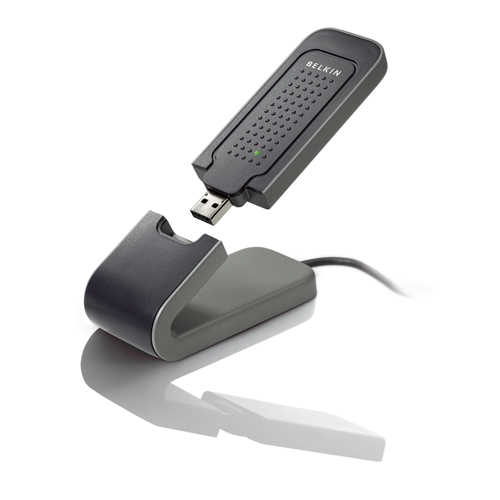 Advantages
Adds 802.11g wireless capabilities to desktop and laptop computers, for faster wireless networking available for home or office

Fits any standard 1.0, 1.1 and 2.0 USB slot

Features WPA & WPA2, 64- and 128-bit WEP Encryption

Offers backward-compatibility with all 802.11b network devices

Wi-Fi certified for secure network connection

Comes with a Belkin Lifetime Warranty and free, technical support
The installation of the USB adapter on our desktop (Vista) and laptop (Windows XP Professional) was a breeze, thanks to Belkinís Wireless Networking Utility on CD that automatically detected our MIMO network and with minimal user input, our device was wireless connected to the network. Vista users beware though, a driver update is required from the Belkin Support page.
Compared to standard wireless speeds, the difference was amazing and we had no difficulty in transferring files from both computers at extremely high speeds.
In conclusion, this is probably one of the best if not the best wireless USB adapters available on the market at the moment that he relatively easy to install, boasts amazing speeds and definitely boasts extremely reliable connections which is great for homes or offices which donít want to be cluttered by wires. Great stuff!