Belkin Formed Leather Case for the new iPhone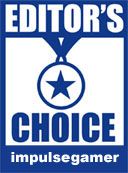 Third party accessories are finally becoming available for the iPhone and Belkin is definitely one of the best creators of these accessories. For those users who may be a little rough with their iPhones, the Belkin Formed Leather Case for the new iPhone may be the answer which has been exclusively designed to protect your device from a variety of bumps, knocks and scratches.
With a sleek yet business design, the formed leather design neatly fits your iPhone and still allows you to access the ports and dock connector. As the screen of the iPhone is prone to scratches and grim, the unit also includes a removable protective screen overlay.
Coming in two colours that include "Black" and "Cameo Pink, Belkin also lend their Lifetime Warranty to the product which is great for piece of mind. Best of all the product only retails for a recommended retail of $39.95 (AUD) so there's little reason not to purchase this device to protect your iPhone.
Brilliant!
Features
* Ultra-slim formed-leather construction
* Soft-microfiber lining
* Opening aligned with iPhone 3G speaker
* Light and rigid protective layer
* Available in black and cameo pink