Belkin Conserve Socket™ Power Timer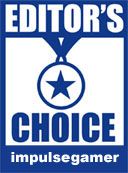 According to the 2005 Intrusive Residential Standby Survey Report, the standby electricity consumption of an average Australian household is 807 kWh each year which is equivalent to around $180 per year of wasted energy. This figure is for the average household and given that we are being more reliant on electrical products, this will total will definitely be increasing over the years.
However by turning off electrical products at the wall, there is a significant saving to be found. For example, by switching off the washing machine at the wall, an average household can save up to $14 per year which may not seem a lot but given that there are more electrical products connected in home, the savings could be quite significant when added up.

Then again, turning all your appliances off at the wall can be a daunting and frustrating task which is where the Conserve Socket™ Power Timer from Belkin comes into the picture.
This affordably priced device looks like a standard double adapter but upon further investigation, it has been designed to reduce the amount of standby power for electrical devices. The idea of the Conserve Socket™ Power Timer is to plug it into the mains and then connect a device that uses standby such as a washing machine, fan, mobile phone charger or some other device like your TV in the bedroom. You'd be quite surprised at how many devices uses standby power.

Once you have installed the Conserve Socket™ Power Time into the mains, you simply plug in the electrical device of choice and then select one of three settings on the unit. These settings include 30 minutes, 3 hours or 6 hours. When the device reaches the allocated time, it will automatically shut off.
This means that your electrical device will not be using any standby power and in essence will be saving you money in the long run. It's also ideal for items that need to be manually turned off such as irons or hair straighteners. If some of these items are left on, they could burn out the product or even cause fires. The Conserve Socket™ Power Time would prevent this scenario.
Final Thoughts?
This is one device that we could happily recommend to everyone because of its versatile nature and more importantly, the potential to save you money and even prevent hazards in your home. For a recommended retail price of around $19.95 (March 2011), this is money well spent.
Available at all good retailers