Belkin Conserve Insight™ Energy Use Monitor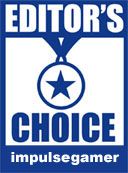 As mankind continues to rely on electrical devices in our everyday lives, the more damage we do the planet. The carbon footprint of an average Australian family is around 14 tonnes of greenhouse gases per year as stated by the WWF Australia in their article "What causes global warming?".
It is also estimated that our carbon footprint is 25% more than what the Earth can sustain and if companies and individuals don't address this issue soon, it is theorised that by 2050, we will be using over 50% of the biosphere's capacity of the planet which could be quite disastrous to our future. (WWF Living Planet Report, Humanity's Ecological Footprint)
To compound this problem, all this additional use of electricity, especially the "stand-by" mode of many devices not only increases our carbon footprint but also the wasted money we give to electrical companies. Fortunately there are a few solutions available to us.
As opposed to stripping naked and going back to nature, mankind relies on electrical products on just about everything and in order to highlight the amount of energy we use and spend, Belkin have created this innovative device called the Conserve Insight™ Energy Use Monitor which displays some interesting facts about our electrical devices.
This device not only monitors the cost of running it but also the amount of carbon dioxide levels produced by the unit and best of all, you can get all this information from a glance. Boasting a large LED screen, the unit has three buttons that displays the CO2 impact on the environment, financial impact and finally watts for energy consumption. It's quite impressive as it displays real-time usage in watts and even monthly and yearly projected costs and CO2 usage by just a press of a button.

With that said, this is the perfect device to see how much money you are really spending and the impact these devices are having on the environment. We tested our 50" Plasma TV and according to the device, when the product is in standby mode, we are spending $32 per year which is roughly around 99kgs of CO2. When we tested this product on our entertainment system, the projected cost per year was $86 which was quite alarming.
Apart from devices that use standby, this device can even be used to monitor devices that are turned on and we were quite surprised at the results, especially with some of kitchen appliances.
Final Thoughts?
In conclusion, the Belkin Conserve Insight™ Energy Use Monitor is an amazing piece of technology that is actually quite addictive at the start as you attempt to gain how much energy products are using in both their native on mode and standby mode. With a recommended retail price of $49.95, the Belkin Conserve Insight™ Energy Use Monitor is definitely the product to have to observe your electrical usage and more specifically your costs and the amount of carbon dioxide produced.
Amazing!
Available at all good retailers