Astro A30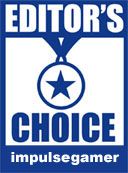 Astro may not be a household name within the general community, or likely even a great number of gamers, however, for those in the know they have a great reputation, the Astro A40ís were well recognised as one of, if not the best gaming headset going around. They are used in competitive gaming tournaments for their precise surround reproduction. They werenít without their complaints though; they were hefty in design and in price. Astro have now released the A30ís, a more compact and stylish design.
Astro have really gone back to the drawing board regarding the design of the A30ís, where the A40ís were quite weighty and utilised an over the ear design, the A30ís are very light, almost to the point where you cannot feel them on your head. They also use an on the ear design, this felt a bit uncomfortable at first, but after a little time using the headset became quite comfortable, and remained so even after long playing sessions. The overall styling of the headset seems a bit more modern and are actually a pair of headphones that you could use when out in public more so than many other gaming headsets. Unlike the A40ís you can also detach the microphone, further encouraging people to use them as a regular pair of headphones. The plates on the ear pieces can be changed for some added customisation.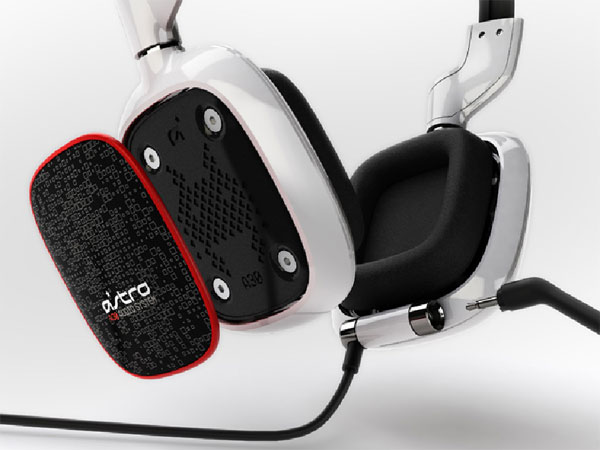 Of course the most important aspect of a good headset is the sound quality, and let me tell you if you have the cash to get these you will not be disappointed. I used the headphones extensively for listening to music and found them to be incredible; bass was accurately reproduced and was beefy. High and mid level sounds were also terrific. This is either with the mix amp or without, they do sound a bit better with the mix amp but this is not very mobile. This excellent sound quality transfers well to games, with all sounds being accurately reproduced.
Surround sound quality is the same as that found in the A40 headset at all the surround decoding is completed in the Mix amp provided that it is connected via optical. As expected from a headset of choice for competitive gamerís sound location is very good in the A30ís when used with mix amp, players should easily be able to locate enemies when playing the likes of Battlefield or Modern Warfare. Even if only being used in stereo the sound is still amazing.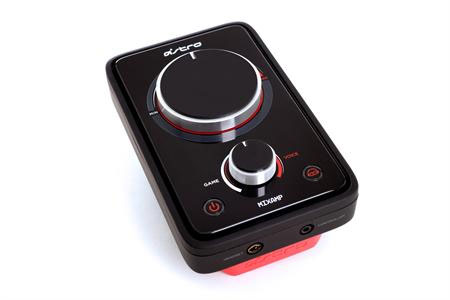 The microphone is detachable, unlike the A40ís where the microphone would sit up near the band, I found this an excellent feature as I use them just as much for music as for gaming. The quality in the microphone was pretty good and had no problems when playing online, there is a bit of distance between the player and microphone but this was not found to be an issue.
Setting up the mix amp can seem a bit confusing at first, with the whole set up coming with a number of different wires and plugs, the set up guide offers easy to follow instructions on what needs to be done to set it all up. Once everything is set up there can seem to be wires going everywhere, this is one aspect where the Turtle Beach X41ís win out over the A30ís, the sound quality provided by the headset allow this to be overlooked.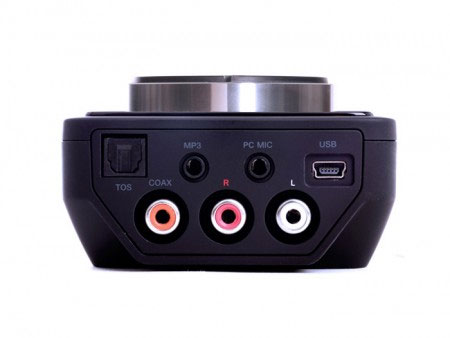 One aspect of the Mixamp that I found difficult to overlook was the lack of optical output; this has made it very difficult for me to have this as a permanent fixture in my home theatre set up. The mix amp comes with a number of different inputs, including RCA, stereo, USB and also optical so it can be incorporated into virtually any set up. The mix amp is easy to use and pretty straight forward once up and running; with an amplification function and also a mixer so that voices and game volume can be controlled.
Overall, the A30ís are a fantastic headset for those with a bit of cash to spend, for those that can afford to invest in these will not be disappointed, these are an excellent headset and can be used for a variety of things, from gaming to movies and also make a great pair of headphones for listening to music. The big question for anyone considering purchasing the purchase of a new gaming headset is whether the price tag is too high for a headset, as the quality will not disappoint.
If you're a TRUE gamer, go out and buy this now!
Features
Balanced, Dynamic Audio Quality - Tuned for a variety of usages including gaming, music and movies, with crystal-clear voice communication and precise surround-sound performance.

Dual Mic System - Removable boom mic for console and PC gaming and Skyping, wired inline mic for taking calls on-the-go.

Incredibly Stylish and Comfortable - Lightweight, on-ear design fashioned to move easily from the office to the living room to the street.

Quick Disconnect System - Ships with 3 swappable cables for mobile, console or PC setups. Mobile cable features a control button to answer or end calls and also works with iTunes to start, stop, jump forward and jump back.

Voice and stereo at your fingertips - The MixAmpís discrete game/voice balance control allows you to adjust the settings to fit your needs.

Dedicated voice channel - Link multiple MixAmps together for a private, hands-free, full-duplex voice communication channel experience -- much higher-quality than VoIP systems, with zero network and system lag.

Inject your own soundtrack - Connect your mp3 player through the mixer itself with a 3.5mm-to-3.5mm cable (sold separately). Free up valuable system resources, and put your music within arm's reach.

Interchangeable Speaker Tags - Choose from a variety of collaborative tags or create your own with the online ASTRO customizer (sold separately).

Carrying Case Ė Every ASTRO headset purchase comes with a complimentary, high-quality ballistic nylon travel case to protect your investment.

Optional Upgrade - The A30 headset works great by itself on PC and mobile devices, but needs to be teamed with a MixAmp for online console play.