iPhone 4
Apple Earphones with Remote and Mic
Dock Connector to USB Cable
USB Power Adapter
Documentation
In terms of size and weight, the unit measures at 115.2mm (h) x 58.6mm (w) x 9.3mm (d) and measures at a relatively 137grams which is only just 2 grams heavier than the 3GS model. Don't ask me how I felt the difference but amazingly enough, I could.
Folders, Multitasking & Games
Compared to the 3GS model, just using the phone was for everyday apps was considerably faster and best of all, it included real multitasking and my favourite aspect, the ability of folders. That's right, the new iPhone was not cluttered with icons all the place and everything had it's place... relatively, anyway. I tested a variety of games and applications for the iPhone 4 and the WOW factor was made evident. Call of Duty looked amazing, Avatar looked spectacular and even some of the older titles like Plants vs. Zombies or Flight Control, it was like playing a new because of the clearer sharper graphics.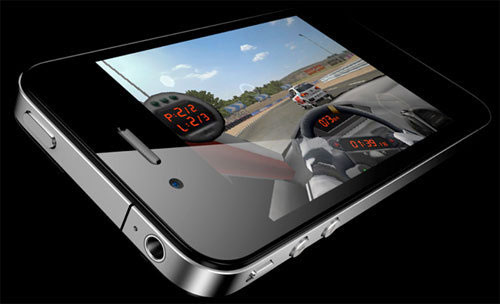 The good thing about multitasking on the iPhone 4 is that it allows for flawless (almost) switching between third party applications and is accessible by pushing the home button. Whether it's a game, your e-mails or another app, swapping between apps was a huge improvement over the 3GS model but it should be noted that not all apps support this functionality. Multitasking even works for applications that use GPS and in terms of the GPS capabilities of the iPhone 4, the battery life of the unit lasts a little longer compared to the previous model when we tested TomTom Australia.
Screen
Another reason why the screen is superior than the previous iPhone model is thanks to IPS (in-plane switching) which is used by other high quality Apple devices that in turn achieves wider viewing angle which keeps things clear no matter how you hold the device. Finally, the glass that protects the touch screen is more durable as well, ensuring that it is more resistant against scratches and reduces grime and oil from fingers and the like. Add in the Retina Display and you have one of the clearest and most colourful screens available in the mobile market.
Phone
But what you really want to know is if there is something wrong with the Antenna on the iPhone 4? We tried desperately to be disconnected from an iPhone call and no matter how hard we attempted to be disconnected, we couldn't do it. No matter how we held the phone or where we touched it, our connection remained and once again the media has jumped on the tall poppy syndrome of Apple because only a relatively small number of people had issues with reception. In terms of using this as a phone, it's quite straightforward and best of all, the clarity is exceptional, whether you are using this via hands free or normal, this smart phone works perfectly as its primary design. Video calls is something else!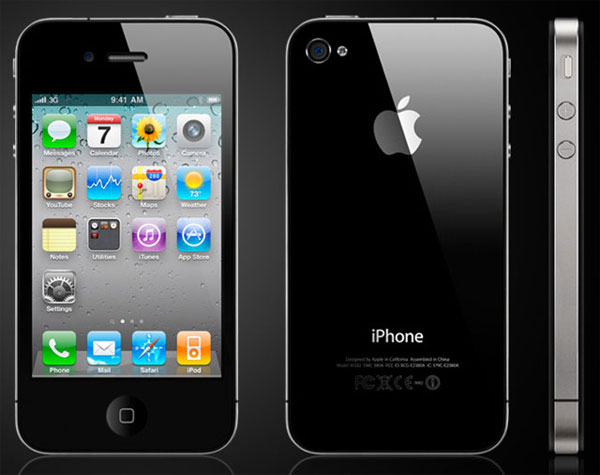 Camera
The biggest change to the phone is the ability of video calls, thanks to the tiny camera on the front of the phone. It's great that Apple now allows for video calls and hopefully telecommunication providers will allow some reasonable rates for the Australia public.
Another striking feature of the camera is that it now supports a flash (hooray) and supports HD video (720p) recording which was silky smooth when we tested it. As most smartphones record everything that it is focused at, the iPhone 4 camera is a little different and by tapping on the screen, you can even focus on a particular person or object for additional clarity.
The 5MP camera also takes excellent snapshots that mimic real-world colours quite well. Like taking videos, the camera supports manual focus on items or people in your shot or for those clichéd FaceBook or MySpace pictures. Another win for Generation Y.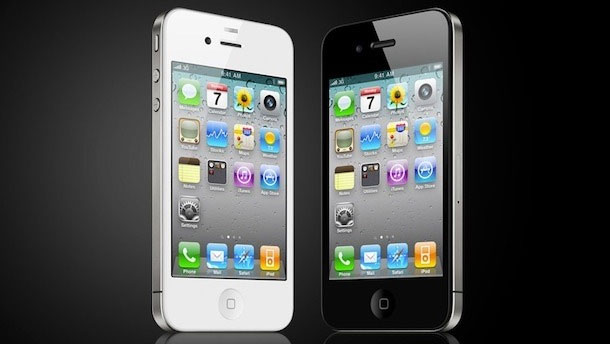 Apple iPhone 4 vs. iPhone 3GS
This is a tricky question because if you already own an iPhone 3GS or you are on an existing contract, you will need to weigh up the differences. Hopefully the table below can help but as you can see, the iPhone 4 has quite a few new features. For us, the iPhone 4 is more powerful, has a better screen, boasts superior HD video recording, supports multitasking and lastly, improved better life. Needless to say, I was disappointed to send the review unit back to Apple!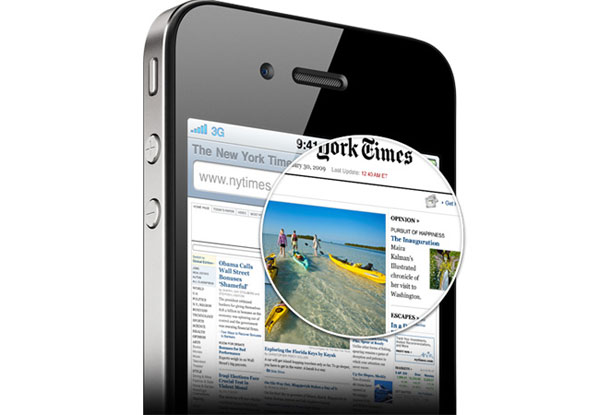 iPhone 4
iPhone 3G S
Processor
Apple A4
600MHz, Cortex-A8 architecture
Operating system
iOS 4
iPhone OS 3
Capacity
16GB or 32GB
8GB, 16GB or 32GB
Display
3.5-inch Multi-Touch display with 960 X 640 resolutions
3.5-inch Multi-Touch display with 480 x 320 resolutions
Primary camera
5-megapixel with flash and auto-focus function
3-megapixel with auto-focus function
Secondary Camera
VGA resolution
Nil
Video recording
720p at 30fps with optional iMovie
VGA at 30fps
Connectivity
Quadband GSM, pentaband HSPA
Quadband GSM, triband HSPA
Sensors
Accelerometer, compass, gyroscope
Accelerometer, compass
FaceTime video calling
Yes
Nil
Available colors
White and Black
White and Black
Battery life
Up to 7 hours talk time on 3G, 14 hours on 2G

Up to 10 hours data on WiFi

Up to 40 hours audio

Up to 10 hours video

Up to 5 hours talk time / data on 3G, 12 hours on 2G

Up to 9 hours data on WiFi

Up to 30 hours audio

Up to 10 hours video

Dimensions
115.2 x 58.6 x 9.3mm
115.5 x 62.1 x 12.3mm
Weight
137 grams / 4.8 oz.
135 grams / 4.76 oz.