AMD Radeon HD 7970
The Radeon HD 7970 is the first AMD card that moves to 28nm fabrication which in laymen's terms means more transistors can be fitted. Unlike other cards from AMD, the Radeon HD 7979 has almost doubled the number of transistors to 4.3 billion which equates to a hell of a lot more power. Boasting a maximum resolution of 2560x1600 with the ability to connect three monitors, users should have no issues with this card, especially considering its 3GB of RAM and funky architecture.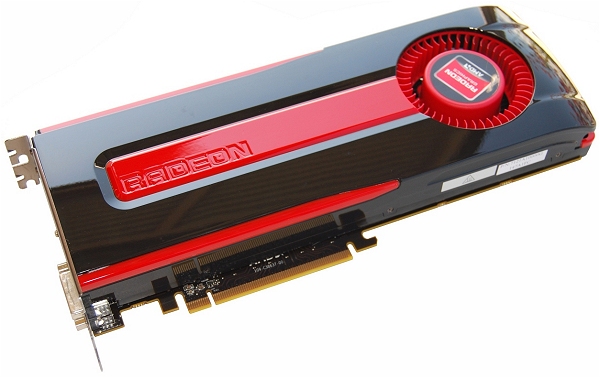 AMD have also changed their design of the 7900 series with its Graphics Core Next Architecture. The Graphics Core Next Architecture is a combination of GPU meets CPU that once again increases the capabilities of its graphical processing and for gamers, this is means more powerful gaming. Add in a 384-bit GDDR5 Memory Bus Width, 925Mhz core clock speed and the world's first card to support Direct 11.1 and the Radeon HD 7970 definitely has quite a few things going for it.

Other technologies with the card include PowerTune and ZeroCore. PowerTune basically adjusts the clock speeds and power consumption of the card, whereas ZeroCore basically minimises power output of the card when it is idle. Two very useful technologies, especially in this green age. However for the purists, let's have a look as to what actually makes the HD 7970 grunt with power.
HD 7970 Specifications

Up to 925MHz Engine Clock
3GB GDDR5 Memory
1375MHz Memory Clock (5.5Gbps GDDR5)
264GB/s memory bandwidth (maximum)
3.79 TFLOPS Single Precision compute power
947 GFLOPS Double Precision compute power 
GCN Architecture
32 compute units (2048 Stream Processors)
128 Texture Units
128 Z/Stencil ROP Units
32 Color ROP Units
Dual Geometry Engines
Dual Asynchronous Compute Engines (ACE)
PCI Express 3.0 x16 bus interface
DirectX® 11-capable graphics
9th generation programmable hardware tessellation units
Shader Model 5.0
DirectCompute 11
Accelerated multi-threading
HDR texture compression
Order-independent transparency
OpenGL 4.2 support
Partially Resident Textures (PRT)

Ultra-high resolution texture streaming
Image quality enhancement technology
Up to 24x multi-sample and super-sample anti-aliasing modes
Adaptive anti-aliasing
Morphological Anti-Aliasing (MLAA)  
16x angle independent anisotropic texture filtering
128-bit floating point HDR rendering
AMD Eyefinity multi-display technology1
Up to 6 displays supported with DisplayPort 1.2 Multi-Stream Transport
Independent resolutions, refresh rates, color controls, and video overlays
Display grouping

Combine multiple displays to behave like a single large display
AMD App Acceleration2
OpenCL 1.2 Support
Microsoft C++ AMP
DirectCompute 11
Double Precision Floating Point
AMD HD Media Accelerator

Unified Video Decoder (UVD)

H.264
VC-1
MPEG-2 (SD & HD)
MVC (Blu-ray 3D)
MPEG-4 Part 2 (DivX/Xvid)
Adobe Flash
DXVA 1.0 & 2.0 support

Enhanced Video Quality features

Advanced post-processing and scaling

Deblocking
Denoising
Automatic deinterlacing
Mosquito noise reduction
Edge enhancement
3:2 pulldown detection

Advanced video color correction

Brighter whites processing (Blue Stretch)
Independent video gamma control
Flesh tone correction
Color vibrance control
Dynamic contrast
Dynamic video range control
AMD HD3D technology4
Stereoscopic 3D display/glasses support
Blu-ray 3D support
Stereoscopic 3D gaming
3rd party Stereoscopic 3D middleware software support
AMD CrossFire™ multi-GPU technology5
Dual, triple or quad-GPU scaling
Cutting-edge integrated display support
DisplayPort 1.2

Max resolution: 4096x2160 per display
Multi-Stream Transport
21.6 Gbps bandwidth
High bit-rate audio
2560x1600p60 Stereoscopic 3D 
Quad HD/4k video support

3GHz HDMI 1.4a with Stereoscopic 3D Frame Packing Format, Deep Color, xvYCC wide gamut support, and high bit-rate audio

Max resolution: 4096x3112
1080p60 Stereoscopic 3D
Quad HD/4k video support

Dual-link DVI with HDCP

Max resolution: 2560x1600

VGA

Max resolution: 2048x1536
Integrated HD audio controller
Output protected high bit rate 7.1 channel surround sound over HDMI with no additional cables required
Supports AC-3, AAC, Dolby TrueHD and DTS Master Audio formats
AMD PowerPlay™ power management technology3
Automatic power management with low power idle states
AMD PowerTune technology3
Intelligent TDP management technology
Dynamic clockspeed/performance enhancement for games
AMD ZeroCore Power3
Ultra-low idle power when the system's display is off
Secondary GPUs in an AMD CrossFire™ configuration power down when unneeded
AMD Catalyst™ graphics and HD video configuration software
Software support for Windows 7, Windows Vista, and Windows XP
AMD Catalyst™ Control Center - AMD Catalyst™ software application and user interface for setup, configuration, and accessing features of AMD Radeon products
Unified Graphics display driver - AMD Catalyst™ software enabling other PC programs and devices to use advanced graphics, video, and features of AMD Radeon™ products
As you can see, the Radeon HD 7D 7970 is no slouch when it comes to power and from these specifications, AMD have definitely cemented the future of video cards. In order to test the card, we used the following specifications and compared our benchmarking to Radeon HD 6870 and Radeon HD 5870 cards from AMD. The following system specifications were used in our testing.
- Intel Core i7-3960X (3.30GHz)
- Asus P8P67-Motherboard
- AMD Radeon HD 7970 (3072MB)
- 2 x 2GB Corsair Memory (DDR 1600Mhz)
- Zenith PSU (750W )
- Seagate 512HB (SATA 6GB/s)
Installation

To install the card, you'll need PCI compliant motherboard, a high-end power-supply with provisions for 8-pin and 6-pin PCI express connectors. For additional power, the card supports crossfire in order to connect the card to another graphics' card or another 7970 for more graphical power via crossfire.
A special mention should be made about the cooling features of the 7970 which almost looks quite industrial in design, especially its size. The heat sink measures around 15.5cm (l), 8.5cm (w) and 2.5cm (h) and considering that the card is just under 28cm (27.5cm to be precise) in length, AMD have some serious cooling employed in the 7970.
The last piece of the puzzle is a fan that moves the hot air away from the cards components and although the fan is relatively silent while using the operating system, you can hear it whirl up during intensive gaming like Battlefield 3, especially on warmer days. The card also supports DVI, two Mini-Display Ports and a HDMI output.
Comparison between older 6800 and 5800 series of graphics cards
| | | | |
| --- | --- | --- | --- |
| | AMD Radeon HD 7970 | AMD Radeon HD 6870 | AMD Radeon HD 5870 |
| Stream Processors | 2048 | 1120 | 1600 |
| Texture Units | 128 | 56 | 80 |
| ROPs | 32 | 32 | 32 |
| Core Clock | 925MHz | 900MHz | 850MHz |
| Memory Clock | 1.375GHz (5.5GHz effective) GDDR5 | 1.05GHz (4.2GHz effective) GDDR5 | 1.2GHz (4.8GHz effective) GDDR5 |
| Memory Bus Width | 384-bit | 256-bit | 256-bit |
| Frame Buffer | 3GB | 1GB | 1GB |
| FP64 | 1/4 | N/A | 1/5 |
| Transistor Count | 4.31B | 1.7B | 2.15B |
| Manufacturing Process | TSMC 28nm | TSMC 40nm | TSMC 40nm |
Operating System, Movies & Futuremark 3DMark 11 Pro Edition
Windows 7 64-bit automatically detected the card upon installation, however we installed the official Catalyst drivers for this gaming beast. The clarity of Windows 7, surfing the net and even using Adobe Photoshop definitely boasted some great colours. Movies on the other hand were exceptionally nice with vibrant colours and a perfect frame rate, especially with Blu-ray.
The first program to test the card was Futuremark 3DMark 11 Pro Edition which is a staple testing utility of all testers. This program allows you to test the GPU power of cards, including the CPU which does reflect real world gaming. As you can see from results below, the most noticeable improvement was in FULL HD with the card doubling the results of its older sibling, the Radeon HD 6870.

Futuremark 3DMark 11 Pro Edition (1920x1080)


2775 (Radeon HD 7970)


1342 (Radeon HD 6870)


1601 (Radeon HD 5870)
Gaming tests
We decided to test the latest Battlefield 3 game which looked absolutely gorgeous at a resolution of 1920x1080. From the high resolution texture details to the extremely smooth gameplay, the only downside was the occasional frame rate drop which we don't believe was the HD 7970. It was almost 50% faster than the previous Radeon HD 6870.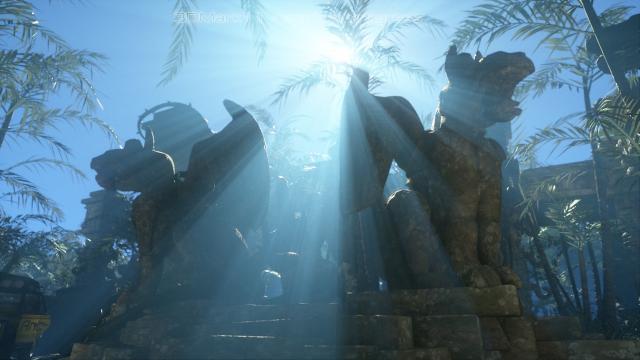 Battlefield 3

Battlefield 3 (1920x1080)


71 (Radeon HD 7970)


41 (Radeon HD 6870)


37 (Radeon HD 5870)
Following Battlefield 3 was Crysis 2 which still requires a beast system to run but the card scored a respectable and quite playable 47 frames per second. Anything over 30 frames per second works in our books for Crysis 2 but at 47, we're almost pushing the 60 frames per second. Of course, you can tweak the settings and drop the resolution but we didn't want to do that.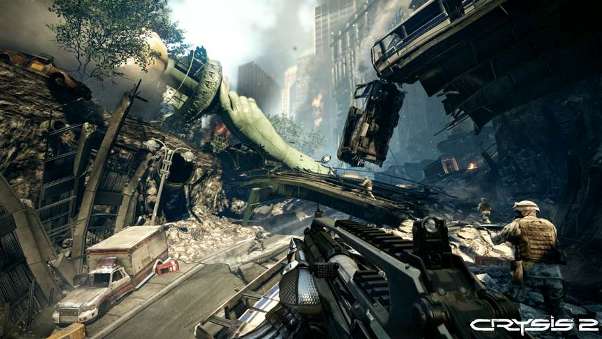 Crysis 2

Crysis 2 (1920x1080)


47 (Radeon HD 7970)


25 (Radeon HD 6870)


19 (Radeon HD 5870)

Finally we had DiRT 2, a truly awesome off-road racer that once again performed extremely well on the HD 7970. At almost 100 frames per second at FULL HD, this is how car games should be played... awesome graphics with no tweaking and a silky 91 frames per second. Brilliance!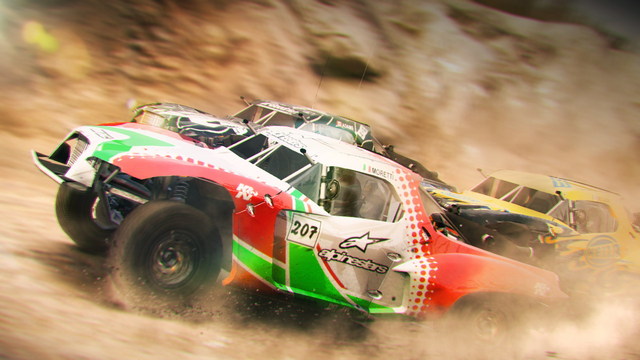 DiRT 2

DiRT 2 (1920x1080)


91 (Radeon HD 7970)


60 (Radeon HD 6870)


55 (Radeon HD 5870)
Final Thoughts?

Considering that the HD 7970 has the ability of 3.79TFLOPs of graphical power behind it, it's easy to understand why games performed so well with this card, especially when linked with its ultra fast memory performance. With that in mind, as games push around massive amounts of graphical data, the HD 7970 done a decent job at keeping up.
The card is also possible to be over clocked and as this was a test card that needed to be returned, we could not test this feature out. However from other reports, there have been some impressive improvements from around 10 - 25% so yes, you could reach those elusive frame rates with the HD 7970.

In conclusion, for a single GPU graphics card, the Radeon HD 7970 performed rather well and there was a noticeable difference over the 6800 series of cards from AMD. Just look at the gaming tests that definitely speak for themselves and if you're looking a card with a considerable amount of power for gaming, than this card should be taken into consideration. The only drawback of the card is the price... and unfortunately in Australia you're looking at around the $700 which is a little steep in our books.