AMD Phenom II X4 955 Black Edition Processor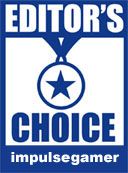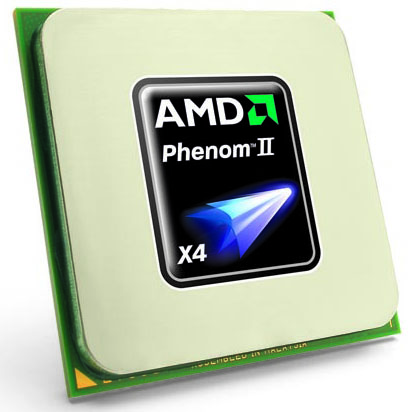 The battle between AMD versus Intel has reached the next level with AMD's latest Phenom II CPU's just hitting the market which promises additional power for not only general PC users but also those seeking the Dragon Platform.
For those unaware of the Dragon Platform, it's for gamers who want the best and when this CPU is matched with one of the Radeon HD 4800 series of graphics cards, the combination of CPU and Graphics power truly goes into high gear which offers some truly remarkable results.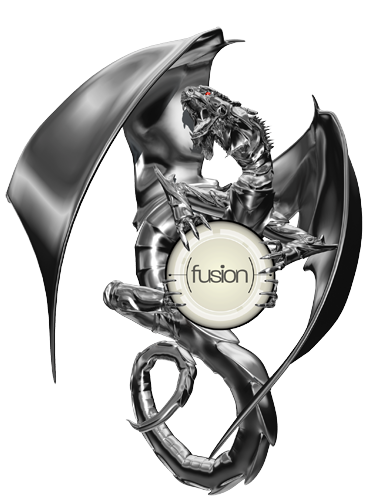 Best of all, the AMD Phenom II X4 955 is faster, more powerful and is still one of the most affordable processors available today. AMD should also be commended on their backward compatibility as the Phenom II X4 CPU can be used on both AM2 and AM3 motherboards and is compatible with both DDR2 and DDR3 RAM.
This is a huge edge for AMD, unlike their competitors that usually require motherboard upgrades for almost all their new CPU's. However for ultimate performance, an AM3 mother board and DDR3 RAM is preferred and users should always check with their motherboard manufactures, whether their board will support the new Phenom II.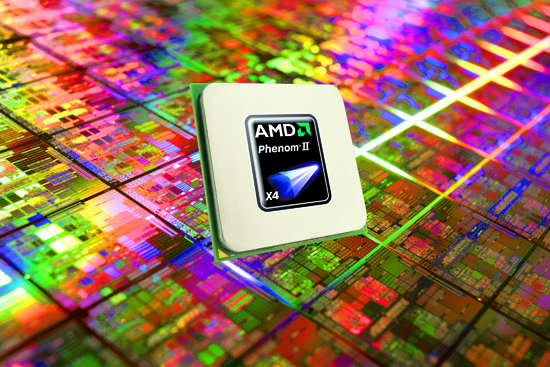 The CPU is based on AMD's new 45nm manufacturing technology that has around 758 million transistors, contains four processors and has a speed of 3.2Ghz. For the "techno" purists, the specifications of the processor is as follows;

NEW Phenom™ II X4 Processor Specifications
Model Number & Core Frequency: X4 955 Black Edition = 3.2GHz

X4 955 Black Edition OPN: TRAY OPN# HDZ955FBK4DGI

X4 955 Black Edition OPN: PIB OPN# HDZ955FBGIBOX

L1 Cache Sizes: 64K of L1 instruction and 64K of L1 data cache per core (512KB total L1 per processor)

L2 Cache Sizes: 512KB of L2 data cache per core (2MB total L2 per processor)

L3 Cache Size: 6MB (shared)

Total Cache (L2+L3): 8MB

Memory Controller Type: Integrated 128-bit wide memory controller *

Memory Controller Speed: Up to 2.0GHz with Dual Dynamic Power Management

Types of Memory Supported: Unregistered DIMMs up to PC2-8500 (DDR2-1066MHz) -AND- PC3-10600 (DDR3-1333MHz)

HyperTransport 3.0 Specification: One 16-bit/16-bit link @ up to 4.0GHz full duplex (2.0GHz x2)

Total Processor-to-System Bandwidth: Up to 37.3GB/s total bandwidth [Up to 21.3 GB/s memory bandwidth (DDR3-1333) + 16.0GB/s (HT3)]

Up to 33.1GB/s total bandwidth [Up to 17.1 GB/s memory bandwidth (DDR2-1066) + 16.0GB/s (HT3)]

Packaging: Socket AM3 938-pin organic micro pin grid array (micro-PGA)

Fab location: GLOBALFOUNDARIES Fab 1 module 1 in Dresden, Germany (formerly AMD Fab 36)

Process Technology: 45-nanometer DSL SOI (silicon-on-insulator) technology

Approximate Die Size: 258 mm2

Approximate Transistor count: ~ 758 million

Max Temp: 62o Celsius

Nominal Voltage: 0.875-1.5V

Max TDP: 125 Watts
*Notes:

Black Edition processors support software-selectable increases to memory controller, HyperTransport, DDR3 and CPU core frequency MC configurable for dual 64-bit channels for simultaneous read/writes.
For DDR3-1333, AMD Phenom II supports 1-DIMM-per-channel @ 1333MHz

Needless to say, the Phenom II X4 955 is a beast in terms of power and performance, however where the processor does shine is through the ability to overclock the CPU and we at Impulse Gamer decided to push the clock speed with some appropriate cooling measures. With that said, we managed to successfully overclock the CPU to 3.8Ghz.
Impressive as it may sound, AMD are the ones responsible behind their over-clocking tool, the "AMD OverDrive Utility" version 3.0 and in conjunction with their Advanced Clock Calibration technology, this allows for some great tweaking.
Just be warned though that if you are interested in overclocking, you will need to purchase the Black Edition of the CPU as the regular Phenom II processor has the multiplier locked.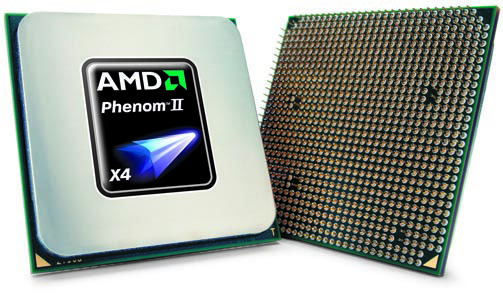 Testing done by other users around the world have managed to push the CPU to reach stable speeds of 4GHz and greater with appropriate cooling devices which is simply quite amazing.
AMD OverDrive 3.0 of course supports the Dragon Platform for some serious overclocking and has a nifty new feature called Smart Profiles which allows the user to set certain profiles for particular applications. Whether it's gaming or raw computer power, the Smart Profiles definitely assist in getting the most out of your system.
In relation to power consumption, the Phenom II has a TDP of 125 Watt when all cores are operating and this is a decent improvement over the previous Phenom processors that ran at 140W. AMD have revamped their Cool'n'Quiet technology with version 3.0 which provides better power management which is great for non CPU-intensive functions such as surfing the net or using word processors.
Even if you are performing heavy number crunching such as in Microsoft EXCEL or running a game such as Farcry, Cool'n'Quiet ensures that the power is there when needed. If not, the CPU will run at a lower rate.
System Specifications

For this review, we used the following system specifications to assist with our testing and benchmarking. Be warned though that testing and benchmarking is quite subjective due to the numerous types of hardware available.
Motherboard - Gigabyte GA-MA790GP-DS4G
Graphics Card - HD4870 X2
Memory - 2048MB (2 x 1024MB) DDR2 CAS4 1066Hz Dominator Corsair
Hard Drive - Seagate Constellation 500GB
Power Supply - Titan 850W ATX Intel AMD PC Case Power Supply
Operating System - Microsoft Windows Vista Ultimate Edition (64-bit) with SP
DirectX - 10

Once installed, we installed Microsoft Windows Vista 64-bit Ultimate Edition and nothing is more satisfying than a fresh system. However, we did notice some great improvements over boot-up times and even accessing office program such as Office, CS4 or even 3DMAX Studio.
The best way to benchmark the CPU is one of the world's most popular benchmarking programs which is SiSoftware Sandra 2009 that stands for System ANalyser, Diagnostic and Reporting Assistant) or Sandra for short.
It has the capacity of testing a variety of facets of the CPU, operating system and software simulations. We tested the following areas in Sandra 2009;
SiSoft Sandra 2009 Memory Bandwidth Performance

Intel Core i7 920


(17.10) Float Buffered iSSE2


(16.89) Int Buffered iSSE2
AMD Phenom II X4 955


(12.88) Float Buffered iSSE2


(12.74) Int Buffered iSSE2
AMD Phenom X4 9950


(9.79) Float Buffered iSSE2

(9.75) Int Buffered iSSE2
Although behind Intel Core i7's, the AMD still does quite well with figures in the 10's due to the architecture of this CPU. Needless to say, the AMD proves that it has almost caught up with Intel in this area.
SiSoft Sandra 2009 Processing Arithmetic
Intel Core i7 920


(69,023) Dhrystone ALU


(59,231) Whetstone iSSE3
AMD Phenom II X4 955


(46,231 Dhrystone ALU


(38,102) Whetstone iSSE3
AMD Phenom X4 9950


(38,120) Dhrystone ALU

(28,999) Whetstone iSSE3
The AMD Phenom II X4 955 is still behind Intel, however there was a considerably amount of improvements compared to the original Phenom processor which means AMD is headed in the right direction in terms of power and performance.
SiSoft Sandra 2009 Multimedia
Intel Core i7 920


(142.2) MultiMedia Int


(110.1) MultiMedia Float
AMD Phenom II X4 955


(147.1) MultiMedia Int


(90.9) MultiMedia Float
AMD Phenom X4 9950


(115.2) MultiMedia Int

(72.1) MultiMedia Float
From the multimedia perspective, the AMD Phenom II X4 955 has certainly caught up with Intel which is great news for system applications and the like which will also have a positive spin on gaming and proves that CPU grunt is not the only factor that should be considered.
Although benchmark programs are not the bees knees, programs such as 3DMAX Studio, Adobe, Microsoft Office and the operating system showed remarkable improves with this CPU compared to previous incarnations in relation to loading files, rendering and calculations.
Where the CPU did shine, especially on the Dragon Platform was with gaming and we tested this with Far Cry 2, Unreal Tournament 3, Crysis Warhead and BioShock. Easily four of the most powerful games on the market at the moment, the Phenom II X4 955 really showed the power behind the CPU.
Far Cry 2
Far Cry 2 is the next-generation PC first-person shooter from Ubisoft, discover the real sequel to the award winning PC game. More than just a visual and technological achievement, Far Cry 2 will make you take part in a brand new gaming experience.
AMD Phenom II X4 955


(66)
Intel Core i7 920


(61)
AMD Phenom X4 9950


(54)
As you can see from the results, the Phenom II X4 955 was clearly the winner with an average of 66 frames per second.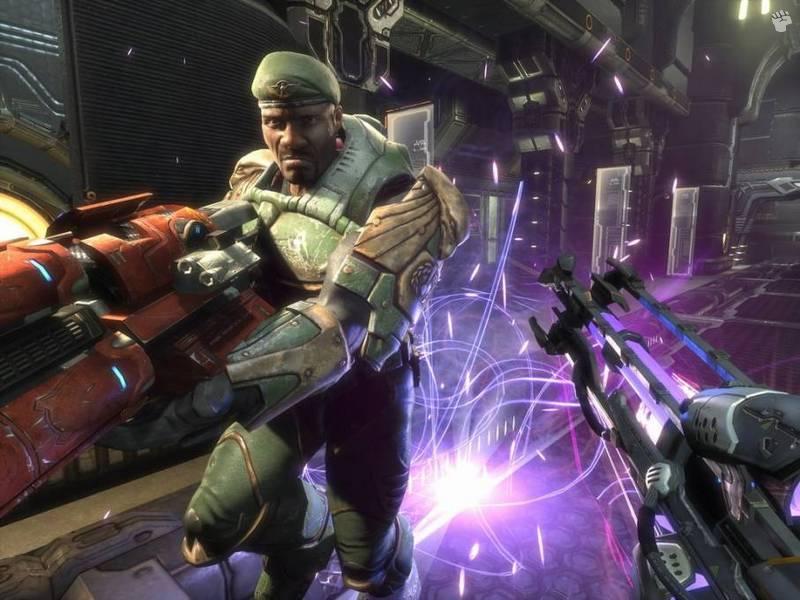 Unreal Tournament 3
Unreal Tournament III marks the return of the industry's premiere first-person shooter utilizing the completely new Unreal Engine 3 technology taking the graphics, playability and challenge to a new level.
AMD Phenom II X4 955


(152)
Intel Core i7 920


(139)
AMD Phenom X4 9950


(131)
Once again, the Phenom II X4 955 leaves its competitor and older sibling for dust as it zoomed away with an average of 152 frames per second.

Crysis Warhead
In Crysis Warhead, players will don the Nanosuit of Sergeant Sykes, also known as 'Psycho', one of the most memorable characters from Crysis. More brash and aggressive than his Delta Force squadmate Nomad, players will experience Psycho's parallel story during the events of the original game, finding that life on the other side of the island is even more intense and explosive than they ever could have imagined. Luckily, Psycho's Nanosuit is just as capable and he's equipped with an even bigger arsenal of fully customizable weapons and new vehicles, giving players access to the tools they need to dominate any situation.
AMD Phenom II X4 955


(39)
Intel Core i7 920


(38)
AMD Phenom X4 9950


(35)
Very close for a such a technological impressive game, even CPU's and graphic cards of today have problem running this title with all the detail and high resolutions. Needless to say, the Phenom X4 955 prevails again!
BioShock
BioShock is a revolution in the shooter genre that will forever change the expectations for the FPS. Going beyond "run and gun corridors," "monster-closet AIs" and static worlds, BioShock creates a living, unique and unpredictable FPS experience. BioShock is the Shooter 2.0.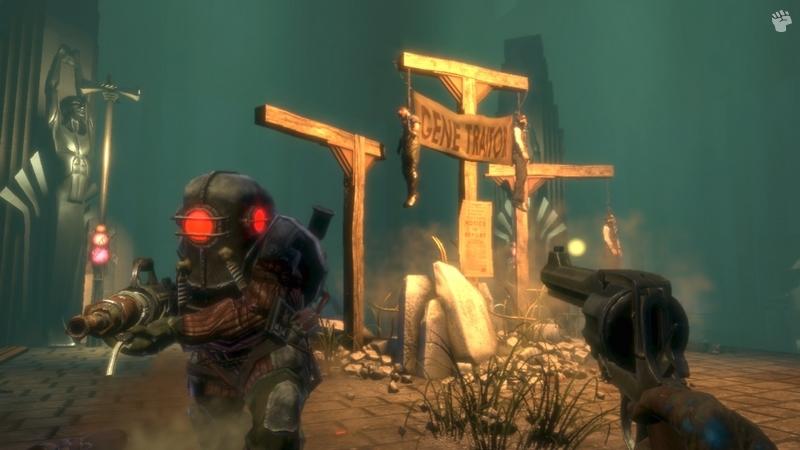 AMD Phenom II X4 955


(188)
Intel Core i7 920


(181)
AMD Phenom X4 9950


(158)
Once again, a clear winner is drawn with the Phenom II X4 955 winning the first person shooter race and frames per second with an average of 188 in BioShock, one of the best PC games in a long time.
3DMark06 and 3DMark Vantage
3DMark06 is still one of the definitive benchmarking programs available due the variety of systems that it has been run on since its concept. 3DMark is a computer benchmarking tool created and developed by Futuremark Corporation to determine the performance of a computer's 3D graphic rendering and CPU workload processing capabilities. Needless to say, the result of the Phenom II was extremely impressive, just beating the Core i7 920.

3DMark06 CPU Test
AMD Phenom II X4 955


(4901)
Intel Core i7 920


(4830)
AMD Phenom X4 9950


(4099)
3DMark Vantage is the latest version of this tool from Futuremark Corporation and supports the latest CPU and GPU configurations, ensuring a more relevant result as multiple cores and the like are now included.

3DMark Vantage CPU Test
Intel Core i7 920


(17191)
AMD Phenom II X4 955


(13201)
AMD Phenom X4 9950


(8410)
Although behind with only just the CPU, if you compare these scores with the GPU+CPU scores that is especially useful for gamers, the Phenom II X4 940 comes into its own.
3DMark Vantage CPU+GPU Test
AMD Phenom II X4 955


(11401)
Intel Core i7 920


(12001)
AMD Phenom X4 9950


(8991)
Final Comments
In conclusion, AMD have another winner on their hands and although the Phenom II may be a few steps behind Intel's Core i7 920, the difference is beginning to decrease. When matched with the Dragon platform, the difference goes towards AMD/ATI.
Price wise, AMD still has an edge on Intel because users need to purchase a new motherboard for the Core i7 920, unlike AMD that allows for AM2 or AM3 motherboards. With AMD, you also have a choice of DDR2 or DDR3 RAM which ideal for people wishing to upgrade.
Another impressive feature is that the Phenom II can be overclocked considerably easier than Intel and match that with Cool'n'Quiet technology and you additional savings in power consumption.
Definitely a recommended CPU for gamers of all levels!