AMD/ATI Radeon 4870 X2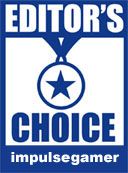 One of the latest and greatest video cards has finally arrived on the market with the highly anticipated AMD ATI Radeon HD 4870 X2 that goes beyond AMD/ATI's first attempt of dual GPU (Graphical Processing Unit) cores with the 3870 X 2 and delivers a revolutionary graphical experience.
As the card virtually contains two graphic cards in one, the power consumption of the HD 4870 X 2 is quite power hungry so you will need to have one of the latest power supplies available with a minimum of 600 watts. In reference to power consumption, the card needs both six and eight-pin power connectors connected to the card which proves just how powerful and power hungry this card is.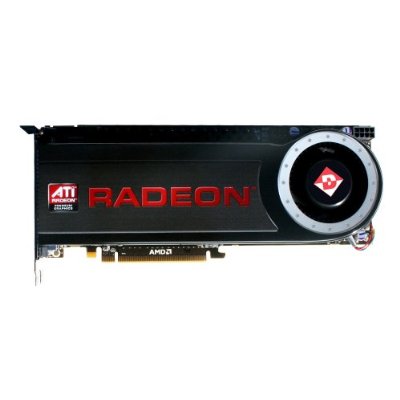 Overview
Dual TeraScale graphics engines work in tandem to deliver blazing frame rates, putting the power of graphics 'supercomputing' in the hands of extreme gamers.

1600 stream processors and 230GB/sec of memory bandwidth provide the brute power needed to tackle the most intense 3D games, even those with artificial intelligence, physics operations and tessellation.

Unparalleled anti-aliasing (AA) and anisotropic filtering delivers striking graphics with extraordinary realism so you can max out the settings of the most demanding next-generation games.

Regardless of platform, these graphics cards delivers the power needed to blaze through games while dynamically conserving energy at idle or when demand is low.

ATI CrossFireX™ technology with quad GPU support in dual mode offers superior scalability so you can take your game to new heights.

Watch the latest Blu-ray and HD movies play with incredible fidelity and have the freedom to edit videos and convert video formats at lightning-fast speeds.
Each of the graphical processing units on the card have their own memory, however are connected with a 48-lane PLX bridge chip which will deliver some extraordinary graphical power to your PC. Although this card can be used for the general user, it has been clearly designed with the gamer at mind. With 2GB of GDDR5 memory, a variety of impressive filters, games or movies have never looked better on the PC.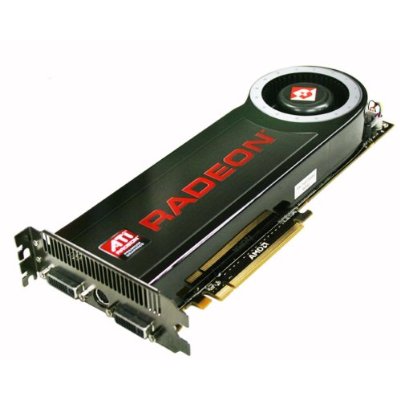 Key Features
2 GB of GDDR5 memory

2.4 teraFLOPS of GPU power

DirectX® 10.1

1600 stream processing units

2 x 256-bit memory interface

24x custom filter anti-aliasing (CFAA) and high performance anisotropic filtering

Dual mode ATI CrossFireX™ multi-GPU support for highly scalable performance

PCI Express® 2.0 support

Dynamic geometry acceleration

Game physics processing capability

ATI Avivo™ HD video and display technology1

Unified Video Decoder 2 (UVD 2) for Blu-ray™ and HD Video

Accelerated Video Transcoding (AVT)

DVD Upscaling

Dynamic Contrast

Built-in HDMI with 7.1 surround sound support

Integrated DisplayPort2

Dynamic power management with ATI PowerPlay™ technology3
Installation
We did have some installation problems with the card due to the location of the power cable on our PC power supply so unfortunately we needed to purchase a new power supply with sufficient cabling. With that in mind, it's probably a best idea to check whether your power supply will support the power needed behind the PCI-express of this card. Once installed, Windows Vista successfully detected the card, however we then needed to install the official driver software.
Although the card is relatively quite silent under normal loads (e.g. surfing the net or using Windows XP office type programs), using games will generate more heat which in turn will cause the fans to spin louder. Users with a silent case for their PC's will be blissfully unaware, although users with more traditional cases will notice the fan to be a tad loud at times but for the majority, it's a huge improvement over their previous attempt.
For lovers of high resolution, the HD 4870 X 2 supports massive resolutions of up to 2560 x 1600 and it even upscales DVD's which simply look phenomenal. Where the card does shine is through Blu-ray discs that is simply outstanding. Especially CGI movies such as Cars, you can almost see everything texture perfectly.
Benchmarking

Although we tested the card on a fresh system, neutral benchmarking is a difficult zone to achieve as computers can be tweaked so differently. However as a guide, we tested the HD 4870 X2 on an AMD Phenom X4 9850, 4GB of RAM and a 500GB Seagate Hard Drive. All Windows Vista drivers and card drivers were the latest as was DirectX 10.
For general use of the card, you will not see too many improvements, albeit the screen resolution will be quite impressive and for users of larger monitors, this means more workspace which is a good thing. The colours were quite sharp and crisp while surfing the net, browsing through photos and using office applications. DVD's and Blu-rays were brilliant and the detail was phenomenal.
Of course, what review would be complete without a test with Futuremark's 3DMark06 that is almost considered the ultimate graphical benchmarking tool and the card scored very impressively at around 16,239 which is on the higher end of the spectrum but it should also be known that this program does not support the card's technology. With 3DMARK Vantage, the latest and greatest version from Futuremark, the results were also on the higher end.
Gaming

Crysis (EA GAMES) is one of the most powerful first person shooters available that supports the powerful and visually impressive DirectX 10. Unlike other cards we tested, Crysis performed quite well, maintaining frames rates around 35 frames per second (1920x1200 resolution) which is exceptionally good for these games. Although when the resolution was lowered, these speeds were also increased so the user needs to find a balance.
For instance, on a resolution of 1280x1024, the card scored an exceptional 59 frames per second and for a game like Crysis, that is very impressive due to the attention to detail and graphical power. It should also be noted that we did set the game to "high" detail for all resolutions.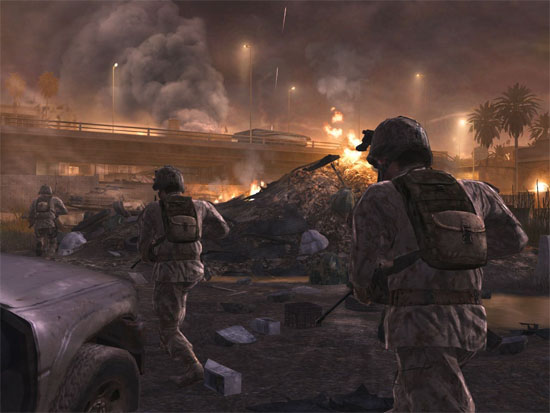 Call of Duty Modern Warfare (ACITIVISION) may not be as graphically impressive as Crysis, however it is still one of the better first person shooters available. We once again turned all the detail on for this game and were blown away by the results.
At the highest resolution which was 2560x1600, the game averaged around 45 frames per second with the title peaking around 62 and its lower point was around 33 frames per second which is quite playable. On lower resolutions, the game was peaking over 130 frames person second which is silky smooth.
Other games such as World of Warcraft and Race Driver: Grid (84 frames person second @ 2560 x 1600) scored exceptionally well and it is quite clear that this card is truly one of the most powerful graphic cards available. In terms of gaming, I really can't wait to see some of the more modern gaming titles supporting this powerful new technological format.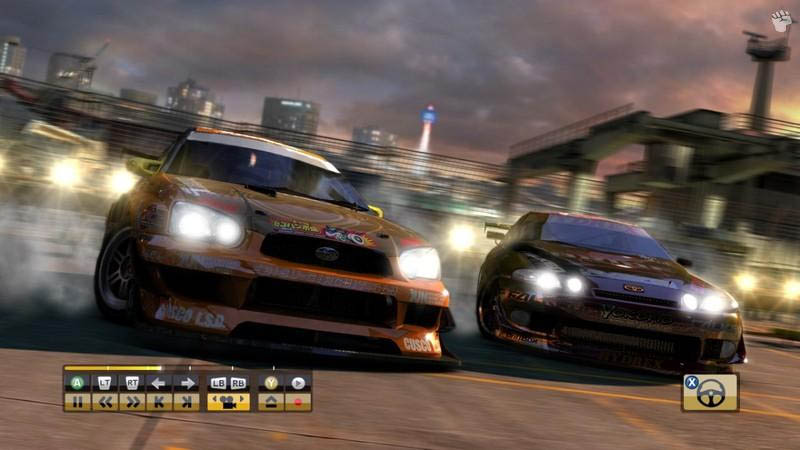 In conclusion, although it appears the Radeon HD 4870 X 2 is the most powerful graphics card on the market at the moment, it will be only time before Nvidia challenges the status quo.
AMD and ATI have successfully merged a variety of technologies together and through their drivers for the graphics card have created quite a powerful card, although it does come at a price.
However if you want the best possible graphics card at the moment, than this is the card for you as some of the speeds were exceptionally high and as more developers support dual graphical processing units, speeds can only increase.
AMD also boast some great support, so you are guaranteed to have the best possible drivers for quite some time so you may need to look at this as an investment for entertainment.