AMD/ATI Radeon 4850 Graphics Card
The ATI versus NVIDIA battle of the graphic cards heats up again in terms of power and affordability as AMD release the much anticipated AMD ATI 4850 graphics card that takes display capabilities and gaming to the next revolutionary level.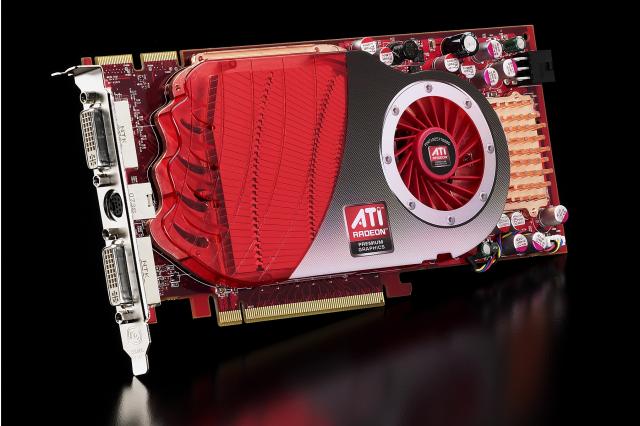 Based on the new RV770 chipset, this card boasts 800 shader cores and is built on 55-nm technology which allows the card to perform at 1000/1200 GigaFLOP's that in laymen's terms means this card is extremely powerful in the graphics department. That is, it can calculate large amount of graphical shapes at extremely fast speeds that is perfect for gaming and even photo manipulation.
Match that with a clock frequency of 625, 512MB of GDDR3 Memory that is also crossfire compatible (linking up two or more graphic cards), the ATI has been built for the almost penultimate graphics experience and best of all is the price range, which retails around $249.95AUD, making this card one of the most powerful cards at an extremely affordable price. T
The card also supports the latest DirectX 10.1 features and also high definition video playback so it's definitely value for your dollar. For those overclockers, the card does support some overclocking due to the cards low power consumption, although I've never been a huge fan of overclocking due to the overheating which can damage and generally reduces the life span of the card... sometimes.
AMD ATI 4850 Features
Number of transistors 965 million

Stream Processing Units 800

Clock speed 625 MHz

Memory Clock 2000 MHz (effective)

Math processing rate (Multiply Add) 1000 GigaFLOPS

Texture Units 40

Render back-ends 16

Memory 512MB GDDR3

Memory interface 256-bit

Fabrication process 55nm

Power Consumption (peak) ~110W
Just about all cards from ATI are quite gamer orientated in their colour scheme and this card looks quite "speedy" with its racing red colour that neatly protects the circuits and transistors on the card. The card also boasts two DVI connections which also allows for Dual-Link Support.
Installation
The installation of the 4850 was a breeze and it simply auto-installed into a spare PCI express Slot on our AMD Phenom 9600 test machine and Windows Vista successfully detected the new hard with no issues whatsoever.
A great improvement over previous graphic cards by AMD/ATI is the noise level of the card that although is constant is not as loud as previous cards, even when the card is being pushed to the maximum with games such as Crysis and the latest Call of Duty title. This improvement in fan noise is due to the lowered wattage of the card which is around 110 Watts when running at full performance.
Benchmarking
We tested this card with Windows Vista 64-Bit and also the latest DirectX (version 10.1 is currently the latest) to ensure that the card was not disadvantaged in any of the update and software areas. Our system also had the latest drivers and updates for Vista.
Booting up Windows Vista was a breeze and the graphical display was extremely crisp and sharp. All the colours were quite vivid and clear that looks exceptional while using applications like Microsoft Office or surfing the internet. Photo manipulation applications such as Photoshop had a slight improvement over our previous card but the main noticeable feature was the resolution and sharpness of the pictures.
Gaming
Call of Duty 4 Modern Warfare is one of the most visually impressive first person shooters on the market at the moment that does require some heavy duty computing power to see the game in its true glory. Basically, it's a shooting game with exceptional graphics.
We tested this on a variety of resolutions and we were quite impressed with the results when compared to the former ATI Radeon HD 3870 X2. At a resolution 1280x1024, the card scored 73 frames per second and at 1920x1200, a truly worthy 50 frames per second. Needless to say, perfect and quite playable in all resolution departments.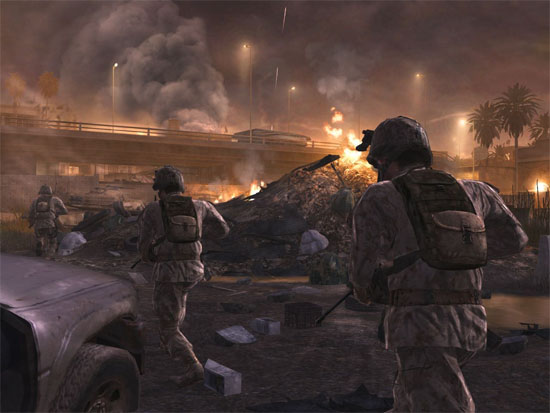 Crysis (Version 1.0) is still the most powerful PC game on the market and the graphical detail is quite amazing. The power needed to run this game is quite considerable and amazingly enough, the 4850 stood it's ground when compared to more expensive graphic cards.
The card scored around 45 frames per second at 1280x1024 resolution and at 1920x1200, it scored a respectable and playable 39 frames person second. You still need to tweak the game to play it but the cost of the card easily allows those on a budget to experience this game.
While playing and using Windows Vista, we noticed very little heating problems with the card and it seems that AMD/ATI have really gone this card down pat with no issues whatsoever. As mention, this is great news for overclockers or for those with heating problems in their computer case.
In conclusion, there is little (actually no) complaints about this card that is not only affordable but offers gamers a way into the high end gaming market. The features of the card are outstanding and it also supports the latest DirectX 10.1 with its amazing graphical features and for $249AUD, all good gamers on a budget, even those not should really consider this card.
ATI Radeon HD 4800 Series – Key Features
TeraScale Graphics Engine - The new TeraScale graphics engine features over one teraFLOPS, nearly one billion transistors and 800 stream processors so you can enjoy the high resolutions and fast frame rates previously only available with dual-card systems.

Advanced Memory - GDDR5 memory provides twice the bandwidth per pin of GDDR3.

Enhanced Anti-Aliasing & Anisotropic Filtering - High performance anisotropic filtering and 24x custom filter anti-aliasing (CFAA) smooth jagged edges and create true-to-life graphics, for everything from grass to facial features.

DirectX® 10.1 - Play today while preparing for tomorrow with state-of-the-art DirectX 10.1 graphics capabilities.

ATI CrossFireX™ Technology - ATI CrossFireX™ technology with up to quad GPU support offers superior scalability so your system is ready to level up when you are.

PCI Express 2.0 - Support for PCI Express 2.0 will prepare you for bandwidth-hungry games and 3D applications.

Unified Video Decoder 2 (UVD 2) - UVD 2 frees up your CPU for other tasks so you get The Ultimate Visual Experience™ for even the most processing-intensive content, including VC-1, H.264 and now MPEG-2. Also, take full advantage of Blu-ray functionality with dual-stream, picture in picture (PIP) capabilities.

Accelerated Video Transcoding (AVT) - AVT allows you to convert videos to H.264 and MPEG-2 formats up to 19x faster than when using a just CPU.3 Full 1080p files can be converted to H.264 and MPEG-2 up to 1.8x faster than real-time.3

Upscale Beyond 1080p - Watch the hottest Blu-ray movies or other HD content at full 1080p display resolution and beyond.1

Enhanced DVD Upscaling - Watch standard DVD movies in near high-definition quality with DVD upscaling. The GPU uses post processing algorithms to enhance standard and low resolution videos and movies on your HD display.

Dynamic Contrast - Dynamic Contrast automatically adjusts the contrast and brightness during scenes to consistently deliver a crisp, vibrant picture.

HDMI - Enjoy the latest audio technologies using HDMI with 7.1 digital surround sound support. Also, xvYCC support allows the user to enjoy a wider range of color when connected to a capable HDTV.

Dynamic Power Management - ATI Radeon HD 4800 Series graphics cards deliver high performance when needed and conserve power when the demand on the graphics processor is low.

More Performance Per Watt - ATI Radeon HD 4800 series delivers up to 2x the performance per watt of AMD's previous generation GPUs.