A4TECH Bloody2 Multi-Core Gaming Mouse Gun3 V3
Ultra Core Activated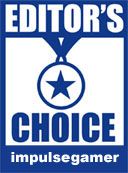 It is the mouse that roared. This mighty mouse is a technological little wonder that makes gaming that much more fun. Plus it does not hurt that some of itís under the hood technology gives gamers a slight edge in the online gaming world.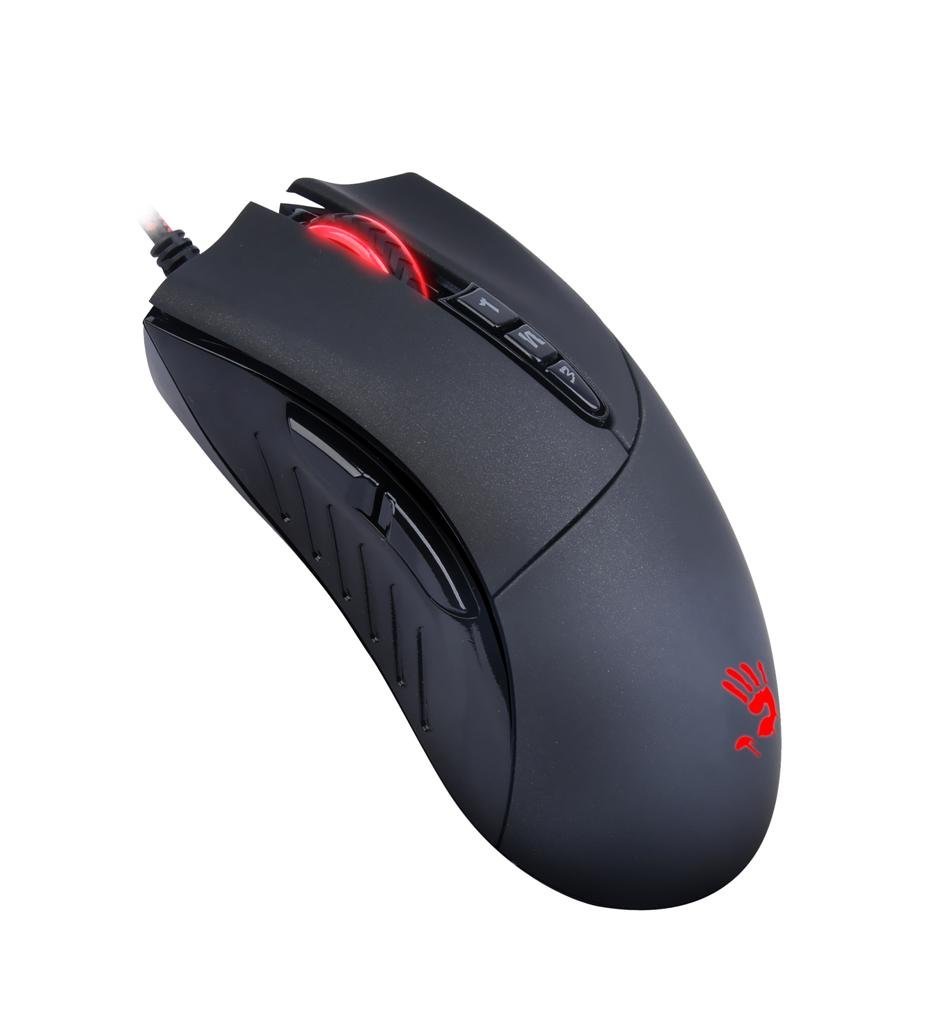 Multi-Core Gaming Mouse Gun3 sports a multi cored system that makes it at one point a common mouse. Its first use is for the common mundane things such as non-shooter games, common surfing the net and using it for all your office needs. Like working with files and documents and navigating around in your computer.

Then it can be used as the ultimate secret weapon in those shooter games. In those shooter games the Core3 has Auto recoil suppression, auto cycling strafe, Real time gun adjustment, trajectory adjustment, and truly is a gee whiz of a gaming mouse.

The mouse has a sleek design and feels very solid in its construction. It has a mix in its design, with a gloss and matt finish, with rubber textures along its top making for a very comfortable feel in the hand. There are ridges designed in its sides giving a further nice feel under the fingers when using the mouse.

The inner ring of the scroll wheel is lit up and there is a glowing red bloody hand at the end of the mouse where you would place your palm while using the peripheral.
The scroll wheel at the center near the nose has a rubber ring around it for a better grip when using it in fast and furious gaming situations. Just behind that the three extra buttons for the gaming mouseís different modes. Button one is Red and marked with a number one, this is used for single shot in games and is the mode you would want for surfing web pages and working with documents on your computer. The second button is green and is the letter N. this mode gives you automatic two shot bursts for every press of your mouse firing button. The third button is yellow and is marked with a number three on it. This one gives you three shot bursts for every mouse fire button press.

One thing you have to watch out for is after gaming, make sure to go back into the surfing the net mode for the mouse. If not you will wonder why every mouse click is zipping you ahead rather than just one page at a time. Or worse why things are highlighting and doing things they should not while working in a document, one would think they were under an attack from a computer virus. In a strong design choice, the lighting around the mouse wheel gives the user a visual queue on what mode they are in. It changes to correspond to the color mode. Be that Red, Green, or yellow. So a gamer will know, just by what color that mouse wheel was glowing as to what mode they are in.
If the aesthetics in the design had not been enough, the Gun3 V3 comes with a seriously robust Bloody2 editing program to set up extra features of the mouse. It comes with a small software cd with the program to customize the mouse and buttons to your liking. The software also enables you to map macro functions such as firing weapons in bursts of three or four shots in a row. It also acts as recoil suppression when firing in first person shooter games. We tested it out in various games such as Battlefield 3 and even MechWarrior Online and had been rather pleased at the performance and features that could be customized per game and to the userís style of play. The editing software has tabbed menus that are intuitive, showing the user illustrations and screen shots of what modes and bullet groupings are designed to do with the different cores the mouse uses. All of the macro adjustments are in real time. So this mouse is indeed a secret weapon in your online multiplayer arsenal.

Placing it in Core 3 mode during gaming gave for some spectacular results. Imagine having to use your pistol and having to click each time to fire. Oh what a surprise. Placing it in core 3 mode and pressing once will cause the pistol to fire in bursts just like an assault rifle in a game. The mouse definitely will give you an edge, but itís up to you to exploit it. A4TECH Bloody2 Multi-Core Gaming Mouse Gun3 V3 is a solid mouse, highly recommended for gaming. A4TECH has a whole line of gaming mice for those serious gamers out there.

Edwin Millheim
Impulse Gamer