ATI Radeon HD 5870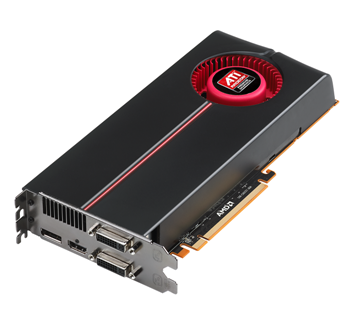 Although it's been out for a few months now, Impulse Gamer finally got their gaming hands on this powerful single GPU graphics card, the ATI Radeon HD 5870. If you're a gamer, more specifically a serious gamer than this is the card for you which is Windows 7 ready and boasts DirectX 11 capabilities with some truly powerful and kickass specifications. It even has little hidden surprises hiding in this card such as DirectCompute which in laymen's terms allows the CPU processor be used by the operating system for not just games but other processing capabilities and some great connectivity options.
Highlights
1GB GDDR5 memory
ATI Eyefinity technology with support for up to six displays
ATI Stream technology
Designed for DirectCompute 5.0 and OpenCL
Accelerated Video Transcoding (AVT)
Compliant with DirectX 11 and earlier revisions
Supports OpenGL 3.1
ATI CrossFireX™ multi-GPU support for highly scalable performance
ATI Avivo™ HD video and display technology
Dynamic power management with ATI PowerPlay technology
DL-DVI, DL-DVI, DisplayPort, HDMI
PCI Express® 2.0 support
Still not convinced, what about the inclusion of EyeFinity and the ability to connect... let's see, SIX MONITORS! A-HA! That's right, crazy talk but with the 5870, it can do just that.
With 2.7 TFLOPS, this card will be rendering your gaming worlds without even breaking a sweat but best of all, the clarity of the picture quality (2560x1600) is unparalleled. But wait, there's more! Let's throw in 1024MB RAM and the ATI Radeon HD 5870 is one of the world's most powerful single GPU consumer graphics cards available.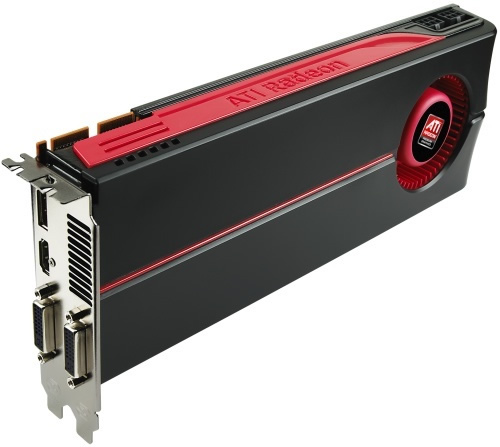 What about price? Depending on store and brand, the card can be bought for as little as $500AUD if you look around for a good deal. However, before we get into the crux of this review and for the true techno junkies, let's see what the official specifications of the ATI Radeon HD 5870 is;
| | |
| --- | --- |
| Process | 40nm |
| Transistors | 2.15B |
| Die Size | 334nm2 |
| Engine Clock | 850Mhz |
| Shader Processors | 1600 |
| Compute Performances | 2.72 TFLOPS |
| Texture Units | 80 |
| Texture Fillrate | 68.0 GTexel/s |
| ROPs | 32 |
| Pixel Fillrate | 27.2GPixels/s |
| Z/Stencil | 108.8GSample/s |
| Memory Type | GDDR5 |
| Memory Clock | 1200Mhz |
| Memory Data Rate | 4.8 Gbps |
| Memory Bandwidth | 153.6GB/s |
| Maximum Board Power | 188W |
| Idle Board Power | 27W |
As you can see, the 5870 is no slouch when it comes to performance but best of all, it manages to keep an acceptable board power of 188 watts and even more impressive, only 27 watts for idling. This is a huge difference compared to the HD 4870 and the end results definitely speak for itself. The only issue with the power consumption of the card is that it's a little loud when it's being pushed to the max. Unfortunately this is the price of high-end graphics cards but a decent case can muffle this noise.
Of course with the power, comes the price and also a physical size of 28cms with a rather heavy weight of almost 1kg so when installing this card, you need to be a tad careful not to drop it on your motherboard. However once installed, the card definitely matched the hype from AMD as we got ready for some fun and enjoyable testing.
In relation to hardware tessellation (which the card can do) or the new features of DirectX 11 such as HDR Texture compression (which also the card can do), I'm not going to bore you any more on specifications but basically, this card can really process graphical calculations when it comes to the crunch and what it means to the gamer is some extremely realistic and amazing graphics. This is what gaming is about and the features of this card will push developers in a variety of new ways, to wow the player. Want even more power, just connect two 5870's together via crossfire but just be warned that you need a power supply to handle it
The Test
After connecting the card to our motherboard, connecting the two power cables and installing the latest video card drivers, we were ready to unleash the beast. Our test system specifications are as follows;
Test Specifications
Core i7 965

ASUS X58 Motherboard

ANTEC TruePower Quattro Power Supply 1200 watt

4095MB DDR Corsair Memory

BenQ G2411HD LCD

Logitech Gaming Keyboard

Logitech G5 Laser Mouse

Seagate Constellation

OS - Windows 7 64-Bit Ultimate
On a FULL HD LCD, the video quality of Windows was very sharp with vibrant colours and easy to read text. Whether using Office, surfing the net or watching high definition Blu-ray discs, the card done these images justice. The first piece of software to test however was Futuremark's 3DMark Vantage which is one of the world's definitive benchmarking programs in terms of graphical processing and capabilities. The good aspect of this card is that it can manage to test the CPU and GPU separately or together.
The results for the 3DMark Vantage produced some very high results and even compared to its competitor, the 5870 produced some impressive scores with the GeForce GTX 295 still a tad ahead of AMD. But for the features of the card and the future of the gaming, our money is on the 5870.
Futuremark 3DMark Vantage
DX10 (Default Quality)
1680x1050
HD 5870

12920
HD 4870

12209

Futuremark 3DMark Vantage
DX10 (Default Quality)
1920x1200
HD 5870

10321
HD 4870

9801
Far Cry 2
One of the world's ambitious first person shooters is Far Cry 2, set in a variety of lush scenarios which really push our existing graphics cards. As players get involved in a civil war in Africa, they only have guns as their friends. The best part of Far Cry 2 is the realism as you control Jack Carver in this amazing virtual world with no monsters... just of the human kind. As you can see from results for Far Cry 2, the card done very well with high resolutions and considering that on high definition, the card scores 58 frames per second, that's extremely acceptable gaming in our books.
Far Cry 2
1680x1050
HD 5870

66 FPS
HD 4870

41 FPS
Far Cry 2
1920x1200
HD 5870

58 FPS
HD 4870

34 FPS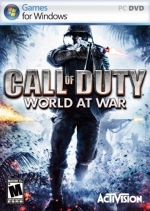 Call of Duty World at War
When it comes to first person shooters in realistic places, than this is the game for you. The definitive World War II shooter is here that features realistic graphics, perfect gameplay and an atmosphere to die for. The 5870 scored some serious impressive frames per second on full HD that made this a very enjoyable experience. The card makes this wartime game a treat to play as you blast your opponents to Kingdom Come.
Call of Duty World at War
1680x1050
HD 5870

92 FPS
HD 4870

78 FPS
Call of Duty World at War
1920x1200
HD 5870

90 FPS
HD 4870

66 FPS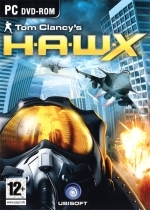 Tom Clancy's HAWX
Flight Sims don't have to be boring and Tom Clancy's HAWC is a flight sim that has fun and some awesome gameplay behind it. Matched with state of the art graphics and some exceptional controls, I battled myself across the sky with the HD 5870 that looks visually stunning and boasted some highly detailed graphics, unparalleled by any single GPU graphics card. Definitely a winner here.

Tom Clancy's HAWX
1680x1050
HD 5870

82 FPS
HD 4870

61 FPS
Tom Clancy's HAWX
1920x1200
HD 5870

77 FPS
HD 4870

56 FPS
Crysis Warhead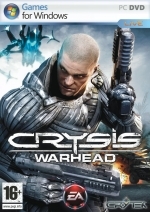 The sequel to Crysis, this is the big daddy of gaming on the PC and even today, no PC can successfully run it with full detail perfectly, even the 5870. Even as we battled these strange aliens in Crysis Warhead, the 5870 did perform rather well and although it cannot be compared to the other first person shooters in this review, the results were playable, however a little faster would have been better. None the less, compared to what we had, the 5870 manages to slightly up the ante.
Crysis Warhead
1680x1050
HD 5870

44 FPS
HD 4870

33 FPS
Crysis Warhead
1920x1200
HD 5870

41 FPS
HD 4870

24 FPS
Fallout 3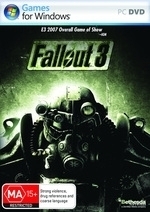 Game of the year and one of the best RPG experiences to arrive on the PC in a long time. The 5870 performed admirably on this game as we embarked on a post apocalyptic journey of death and discovery. This is how gaming should be played as we battled mutants and evil humans and it was silky smooth with an exceptional colour palette, thanks to the 5870.
The improved frame rate actually made the gameplay even more enjoyable a second time around with no stutter or lag, whatsoever.
Fallout 3
1680x1050
HD 5870

85 FPS
HD 4870

66 FPS
Fallout 3
1920x1200
HD 5870

78 FPS
HD 4870

59 FPS
On all our gaming tests, the 5870 performed flawlessly (except Crysis) and best of all, we were able to keep full detail turned on (mostly) to create some fast and flawless gameplay. Hopefully, AMD can reduce the noise of the card though as when pushed to the max, it did become noticeable.
Over clocking
Of course for overclockers, the card can be over clocked and although we didn't push it too much (these cards have to sent back you know), we managed to get around 5 to 15% of additional grunt which is quite impressive. With appropriate cooling, I'm sure overclockers get even more from this card.
Conclusion
At the end of the day, this card has the power but unfortunately the world is not just ready for this card. In a few months time, when more games support the features and more specifically DirectX 11, this card will start to advance in performance and graphical capabilities. For a single GPU card, this is the king of the hill and the results speak for themselves.
Of course, with the ability of EyeFinity, connecting additional screens is child's play and with the dual-GPU version of this card around the corner, it just got good to be a gamer. Best of all is the price which is definitely bang for your dollar, highly recommended!