ATI Radeon HD 3870 X2 Review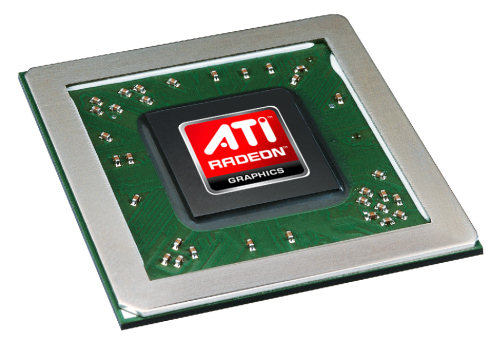 When something challenges in the status quo in the world of PC gaming, people begin to notice and wait in anticipation as gaming may once again be revolutionised and the ATI Radeon HD 3870 X2 is one of those items.
For those users who are unsure of what graphic cards are on the PC, they are basically the brains of the majority of graphics being displayed on your monitor which also affects resolution and how fast they can move and display graphics on your screen.
Of course, your motherboard, CPU and memory do add to the equation but at the end of the day, it is the graphic card and for PC gaming, this is an extremely important feature.
What makes the ATI Radeon HD 3870 X2 so special is that ATI have placed two RV670 cores on the card which are two distinct graphical processing units and ATI have added 1GB of GDDR3 memory which makes this one of the most impressive and amazing gaming cards on the market.
ATI Radeon HD 3870 X2 Specifications
Transistors ~ 1.3 billion

Manufacturing Process 55nm

Stream Processors 640

Texture Units 32

Render Back-ends 32

Core Clock Speed 825+ Mhz

Memory Clock Speed 1.8GHz

Math Processing Rate 1+ TeraFLOPS

DirectX Support 10.1

Tessellation Unit Yes

UVD Yes

ATI PowerPlay Yes
As you can see from the specifications, the card is extremely powerful and with two processors on one card, it is literally like having two graphic cards in your PC with the end performance of the ATI Radeon HD 3870 X2 being extraordinary exceptional. Although all this power does come at a cost and the graphic card requires a minimum of 500W or greater to power and cool this card.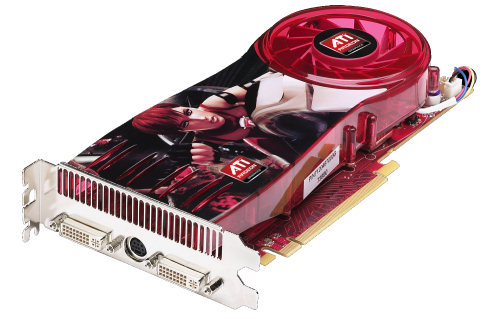 After testing this card with a variety of games, the fan on the card is relatively low at 36dBA. Another noticeable feature of the card is that it quite long and is probably the longest and heaviest graphic card that I have seen (pun intended) in a long time.
Considering the complexities of this card, it's probably a small price to pay but at the end of the day, you will need quite an up to date system to run this beast.
Key Features
Ultimate Microsoft® DirectX® 10.1 Performance – You'll be blown away by life-like graphics from the latest DirectX® 10.1 games, with stunning 3D graphics and shading effects.

Over 1 teraFLOPS of Compute Power – up to 640 stream processors (320 x 2) on a single card deliver the raw horsepower to attack the most demanding graphics applications

ATI CrossFireX™ multi-GPU – Upgrade to even greater 3D performance quickly and easily thanks to plug-and-play ATI CrossFireX technology with up to quad-GPU support.

PCI Express® 2.0 – Get ready for the most demanding graphics applications with PCI Express 2.0 support, which allows up to twice the throughput of current AMD PCI Express cards.1

Unified Video Decoder – View and manipulate the latest Blu-ray and HD DVD content with a dedicated hardware video decoder that leaves your CPU free to perform other tasks.

Ultimate Image Quality – Performance that rivals high-end HD-DVD and Blu-ray players on displays with resolutions that exceed 1080p – up to 2560x1600.2

Integrated Digital Outputs – Enjoy your digital content the way you want to, with built-in HDMI that includes 5.1 surround audio for big screen entertainment.

More Processing Performance per Watt – Get up to twice the Gigaflops per watt of previous generations of high-end AMD GPUs.

ATI PowerPlay™ Technology – power saving features that reduce power consumption at idle or during low-usage

Runs Cool and Quiet – With a smaller chip designed to use less power, your system can take advantage of high-end Windows Vista® features while running more efficiently and quieter than ever.
In order to test this card, an AMD Phenom 9600 Processor came with the review unit, match that with 4GB RAM and a 200GB hard drive and we had everything we needed to run this card through the hoops.
Although installing this card is quite self explanatory, some users may need assistance before installing this card and a technician is generally available at all good computing stores.
Benchmarking
We tested this card with Windows Vista 64-Bit and also the latest DirectX to ensure that the card was not disadvantaged in any of the update and software areas. It should also be noted that this card will run on Windows XP systems.
Our first impressions with Windows Vista was the graphical capability of the card which was quite impressive and even though we were only surfing the net and bringing up "Windows", the screens were displayed quite fast and the colours were exceptionally bright, vivid and sharp.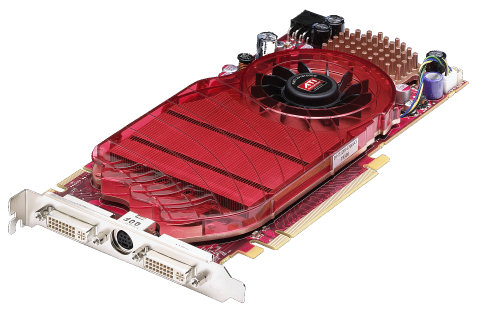 Crysis (Version 1.0) is probably the most powerful PC game on the market at the moment and the graphical detail is quite amazing. Unfortunately this comes at a cost but the ATI Radeon HD 3870 X2 performed quite well, with the GPU Test displaying results such as 42.8 (1440x900), 38.1 (1680x1050) and 31.2 (1920x1200).
Playing Crysis on a resolution of 1440x900 was exceptionally smooth and this was with high detailed turned on. You can also tweak the game for faster frame rates but at the end of the day, you need to make the choices between quality and performance.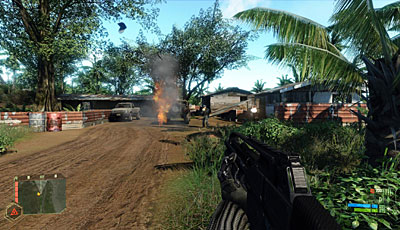 Call of Duty 4 Modern Warfare continues the popular franchise and to run this game on full detail requires quite a powerful system, however the ATI Radeon HD 3870 X2 once again performed remarkably with results such as 52.1 (1920x1200) and 75.9 (1280x1024) which gave good performance.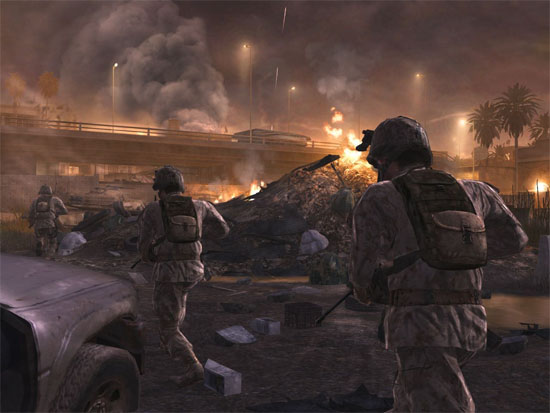 Unreal Tournament 3, another classic first person shooter scored quite well, although not as good as some of the current cards on the market, however this would have been more of a case with a dated gaming engine that does not support the latest technologies. Results were 112.1 (1440x900), 111.7 (1680x1050) and 109.2 (1920x1200). These were fast results but once again it is dependent on customization.
3DMark is one of the most definitive graphical benchmark programs available and ATI Radeon HD 3870 X2 had some quite impressive results with the card offering 16499 as its overall score in 1280x1024 which is a rather impressive end result, making this one of the better cards on the market at the moment.
Conclusion
The ATI Radeon HD 3870 X2 is definitely a powerful card, however it could be more powerful once more companies and software developers support this powerful product.
It's good to see that ATI have reached the levels of NVIDIA once again and if I had to choose between both of these companies high end products, it would be a hard choice, however I would probably go with the ATI Radeon HD 3870 X2 due to its features and support which make this an extremely well rounded and powerful card.
The future seems limitless!
ATI Radeon™ HD 3800 Series - GPU Specifications
666 million transistors on 55nm fabrication process
PCI Express 2.0 x16 bus interface5
256-bit GDDR3/GDDR4 memory interface
Ring Bus Memory Controller

Fully distributed design with 512-bit internal ring bus for memory reads and writes

Microsoft® DirectX® 10.1 support

Shader Model 4.1
32-bit floating point texture filtering
Indexed cube map arrays
Independent blend modes per render target
Pixel coverage sample masking
Read/write multi-sample surfaces with shaders
Gather4 texture fetching

Unified Superscalar Shader Architecture

320 stream processing units

Dynamic load balancing and resource allocation for vertex, geometry, and pixel shaders
Common instruction set and texture unit access supported for all types of shaders
Dedicated branch execution units and texture address processors

128-bit floating point precision for all operations
Command processor for reduced CPU overhead
Shader instruction and constant caches
Up to 80 texture fetches per clock cycle
Up to 128 textures per pixel
Fully associative multi-level texture cache design
DXTC and 3Dc+ texture compression
High resolution texture support (up to 8192 x 8192)
Fully associative texture Z/stencil cache designs
Double-sided hierarchical Z/stencil buffer
Early Z test, Re-Z, Z Range optimization, and Fast Z Clear
Lossless Z & stencil compression (up to 128:1)
Lossless color compression (up to 8:1)
8 render targets (MRTs) with anti-aliasing support
Physics processing support

Dynamic Geometry Acceleration

High performance vertex cache
Programmable tessellation unit
Accelerated geometry shader path for geometry amplification
Memory read/write cache for improved stream output performance

Anti-aliasing features

Multi-sample anti-aliasing (2, 4, or 8 samples per pixel)
Up to 24x Custom Filter Anti-Aliasing (CFAA) for improved quality
Adaptive super-sampling and multi-sampling
Temporal anti-aliasing
Gamma correct
Super AA (ATI CrossFire™ configurations only)
All anti-aliasing features compatible with HDR rendering

Texture filtering features

2x/4x/8x/16x high quality adaptive anisotropic filtering modes (up to 128 taps per pixel)
128-bit floating point HDR texture filtering
Bicubic filtering
sRGB filtering (gamma/degamma)
Percentage Closer Filtering (PCF)
Depth & stencil texture (DST) format support
Shared exponent HDR (RGBE 9:9:9:5) texture format support

OpenGL 2.0 support
ATI Avivo™ HD Video and Display Platform

Dedicated unified video decoder (UVD) for H.264/AVC and VC-1 video formats

High definition (HD) playback of both Blu-ray and HD DVD formats

Hardware MPEG-1, MPEG-2, and DivX video decode acceleration

Motion compensation and IDCT

ATI Avivo Video Post Processor

Color space conversion
Chroma subsampling format conversion
Horizontal and vertical scaling
Gamma correction
Advanced vector adaptive per-pixel de-interlacing
De-blocking and noise reduction filtering
Detail enhancement
Inverse telecine (2:2 and 3:2 pull-down correction)
Bad edit correction

Two independent display controllers

Drive two displays simultaneously with independent resolutions, refresh rates, color controls and video overlays for each display
Full 30-bit display processing
Programmable piecewise linear gamma correction, color correction, and color space conversion
Spatial/temporal dithering provides 30-bit color quality on 24-bit and 18-bit displays
High quality pre- and post-scaling engines, with underscan support for all display outputs
Content-adaptive de-flicker filtering for interlaced displays
Fast, glitch-free mode switching
Hardware cursor

Two integrated dual-link DVI display outputs

Each supports 18-, 24-, and 30-bit digital displays at all resolutions up to 1920x1200 (single-link DVI) or 2560x1600 (dual-link DVI)2
Each includes a dual-link HDCP encoder with on-chip key storage for high resolution playback of protected content3

Two integrated 400 MHz 30-bit RAMDACs

Each supports analog displays connected by VGA at all resolutions up to 2048x15362

DisplayPort output support4

Supports 24- and 30-bit displays at all resolutions up to 2560x16002

HDMI output support

Supports all display resolutions up to 1920x10802
Integrated HD audio controller with multi-channel (5.1) AC3 support, enabling a plug-and-play cable-less audio solution

Integrated AMD Xilleon™ HDTV encoder

Provides high quality analog TV output (component/S-video/composite)
Supports SDTV and HDTV resolutions
Underscan and overscan compensation

MPEG-2, MPEG-4, DivX, WMV9, VC-1, and H.264/AVC encoding and transcoding
Seamless integration of pixel shaders with video in real time
VGA mode support on all display outputs

ATI PowerPlay™

Advanced power management technology for optimal performance and power savings
Performance-on-Demand

Constantly monitors GPU activity, dynamically adjusting clocks and voltage based on user scenario
Clock and memory speed throttling
Voltage switching
Dynamic clock gating

Central thermal management – on-chip sensor monitors GPU temperature and triggers thermal actions as required

ATI CrossFireX™ Multi-GPU Technology

Scale up rendering performance and image quality with two, three, or four GPUs
Integrated compositing engine
High performance dual channel bridge interconnect1
1 Dual channel interconnect is not required for ATI CrossFire, and may not be included in all product configurations
2 Some custom resolutions require user configuration
3 HDCP support for playback of protected content requires connection to a HDCP capable display
4 Requires external DisplayPort transmitter
5 ATI Radeon HD 3870 GPUs support PCIe 2.0. Some board configurations may not fully comply with complete PCIe 2.0 specification and operate at PCIe 1.1 specifications on motherboards that support PCIe 2.0. Please consult with board manufacturer if this is an important feature for you.
ATI Radeon™ HD graphics chips have numerous features integrated into the processor itself (e.g., HDCP, HDMI, etc.). Third parties manufacturing products based on, or incorporating ATI Radeon HD graphics chips, may choose to enable some or all of these features. If a particular feature is important to you, please inquire of the manufacturer if a particular product supports this feature. In addition, some features or technologies may require you to purchase additional components in order to make full use of them (e.g. a Blu-Ray or HD-DVD drive, HDCP-ready monitor, etc.).