I remember watching this series when I was a kid and needless to say, all my friends and myself were eager to get home from school every afternoon to watch this on Channel 2. I can now relive those golden moments!
Apart from all the action, giant robots, aliens and very cool characters, Voltron Lion Force had something else special about it. It was actually linked to another cartoon series called Voltron: Defender of the Universe and being able to link the two series together just made it slightly more special.
However, unlike the original Voltron which was made up of vehicles, Voltron Lion Force was built with five robot giant lions and together, they would form the mighty Voltron, a giant robot that could really kick some serious butt. As a fun fact, Voltron Lion Force was based on the Japanese series called Beast King Golion and as we all know, this is where all the cool cartoons originated from. This was definitely a very enjoyable blast from the past and best of all, its dated quite well.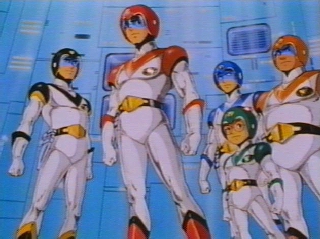 The series commences with the "origin" story of this new Voltron and how a team of intrepid space explorers and a beautiful princess came into possession of the five mighty robot lions. It's clichéd, violent (hence the PG rating) and contains very relatable characters with some great over the top stories plus an element of humour added here and there.
Most stories involve the nefarious King Zarkon from Planet Doom attempting to usurp the planet Arus which is where the Lion Fore comes into play, more specifically to defend the planet. The main characters of the series include Keith, Lance, Pidge, Sven, Hunk and Princess Allura. Keith is the leader of the group and is quite level headed and pilots the Black Lion which also gives him full control of Voltron. Next up is Lance, a hot headed and impulsive character who sometimes ends up getting into hot water due to his mouth and pilots Red Lion. Following Lance is Pidge, a childlike genius who pilots the Green Lion.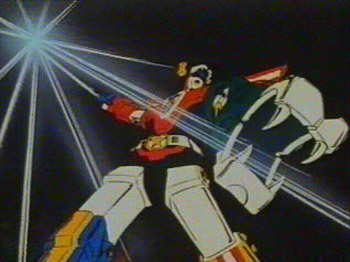 An interesting twist and one that still haunts my childhood memories is that Sven was originally the Blue Lion pilot but due to injury, he was replaced by Princess Allura, the princess of the planet Arus. It's quite weird to see a main character in the first episode get sidelined. In relation to Sven, he had one of the worst yet coolest Nordic accents that I have ever heard... pure cartoon gold.
Finally we have Hunk, the overweight mechanic of the team who could best be described as a gentle giant. Together, they make up Lion force Voltron. There are also several supporting characters in the series such as "Nanny" who is the carer for Princess Allura to the vile Prince Lotor, son of King Zarkon of Planet Doom to Haggar, the personal royal witch of Zarkon who helps create the robeasts that fight Voltron.
After watching this series again, interestingly enough, every episode is almost the same. Voltron must defend the planet and at the end of the episode, Voltron goes head to head with one of the robeasts. Even the animation is used again and against in this series but as a kid, you really didn't notice this. Even so, Voltron Lion Force is a well made cartoon that in my personal opinion puts The Transformers to shame any day. The only issue with this series is the video quality that is quite bad and the audio only supports Dolby Digital 2.0 that although may not win any friends, thankfully coolness of Voltron brings it though.
Recommended to all nostalgists!