Up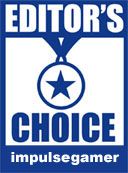 Pixar's latest smash hit is quite an easy one to review: either you've seen it and know how great it is, or you haven't seen it but probably should.
In case you've been on a geographical survey in the frozen tundra for the past few months or something, Up concerns an unlikely friendship between grumpy old widower Carl Frederickson and a podgy, overeager Wilderness Explorer named Russell. The elderly balloon salesman, tired with the hubbub of modern life, decides to fulfil a long-held dream of his and his wife's by flying to a remote waterfall in South America. No fan of modern airlines, Carl decides the best way to get there would be by attaching thousands of balloons to his hearth and simply setting sail, though is disconcerted to note the terrified Russell clinging to the balcony as the flying house soars its way into the clouds. Once they arrive in Venezuela the pair must rely on each other, and the occasional furry or feathered friend, in order to escape with their lives from a landscape far more sinister than it first appears.
Expertly realised by director Pete Doctor, heretofore best known for helming that other slice of animated perfection Monsters Inc, this tenth full-length offering from the inimitable Pixar studios is
just about faultless. Having accumulated a whopping $680 million in worldwide ticket receipts Up is, furthermore, the studio's second highest grossing feature after Finding Nemo. It isn't hard to see why.
The animation, once again, is spectacular: vibrant, varied and detailed down to the last shred of fabric on the characters clothes. The screenplay is funny and charming, though as ever avoids veering into schmaltzy feelgoodery, and the relationship between the indefatigable Russell and crotchety old Mr Fredrickson comes across as engaging and real. There's sadness, such as in the ten minute opening montage in which Carl and his wife Ellie meet as children and eventually grow old together, but there's also joy. There's even a decided hint of evil in the form of intrepid voyager Charles F. Muntz, a former idol of Carl and Ellie driven mad by years of isolation and his expulsion from the scientific community.
As they enter their third decade, Pixar have once again demonstrated the virtuosic blend of storytelling and emotionality that has made them the world's premier animation studio. Up is a real delight that is perfect not only for children, but for the child in all of us.
Special Features
It's great to see the inclusion of Partly Cloudy, the wonderful animated short which accompanied the theatrical release of Up. Also to be found are behind-the-scenes featurettes, additional shorts, trailers and some breathtaking footage of the Venezuelan scenery that inspired the filmmakers. All of which, incidentally, looks absolutely brilliant in BD. If ever there was an excuse to upgrade to a Blu-ray player, this is it!